With the blessings of the Shankaracharya Swamijis of Sri Kanchi Kamakoti Peetam, Sri Adi Shankaracharya Mandir at Rishikesh was consecrated on the auspicious Shankara Jayanthi Day on 14 May 1967. Veda Pandits from Srimatam performed the prathishtha starting with Kalashasthapan and Havans from 12th May. The temple is located on the banks of the river Ganga, right near the Lakshman Jhula.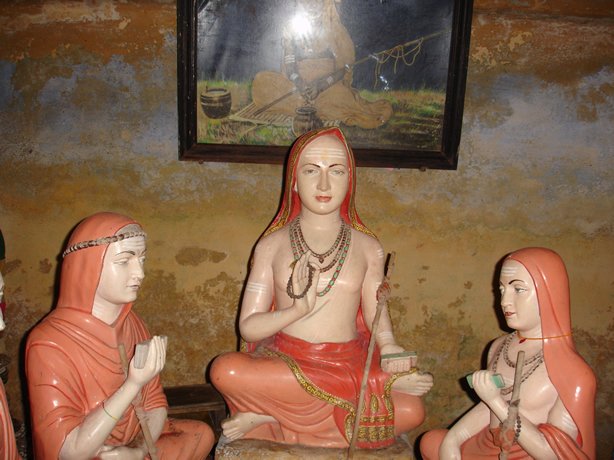 (Sri Adi Shankaracharya with disciples)
Their Holinesses Pujyasri Chandrasekharendra Saraswathi Mahaswamiji and Pujyasri Jayendra Saraswathi Shankaracharya Swamiji were camping at Vijayawada during that time. Shankara Jayanthi was celebrated with pomp and grandeur in Vijayawada that year for 5 days in the immediate presence of Pujyasri Acharya Swamijis.
(View of the Mandir from Lakshman Jhula)