Page load depends on your network speed. Thank you for your patience. You may also report the error.
Loading...
Viswa Shanti MahaYagnya & Sarva ShakhaVeda Sammelan
at
Manipur
14-23 February 2013
With the benign blessings of His Holiness Pujyashri Jayendra Saraswathi Shankaracharya Swamiji and Pujyashri Shankara Vijayendra Saraswathi Shankaracharya Swamiji, a Vishwa Shanti Maha Yagnya and Sarva Shakha Veda Sammelan is being organized at Manipur from 14th -23rd February 2013 in Manipur coinciding with Vasanta Panchami and Ratha Saptami. The notable feature of this Sammelan will be the conduct of parayan in 9 Vedic Shakhas, including some rare shakhas like SamaVeda- Ranayaniya Shakha. Reputed Veda Vidwans will perform the havan and parayan. Since Kirtan and Ras Lila tradition is famous in Manipur, a South Indian Bhajan group is going to perform devotional cultural programmes during the event, as a cultural-exchange initiative.
Detailed programme: (click here to download)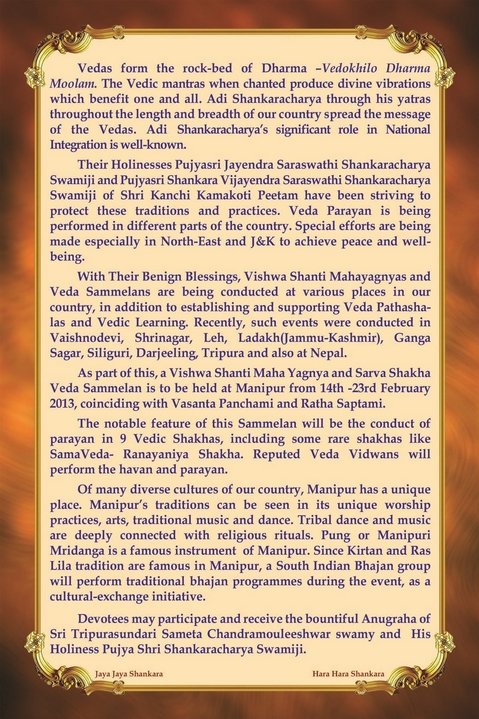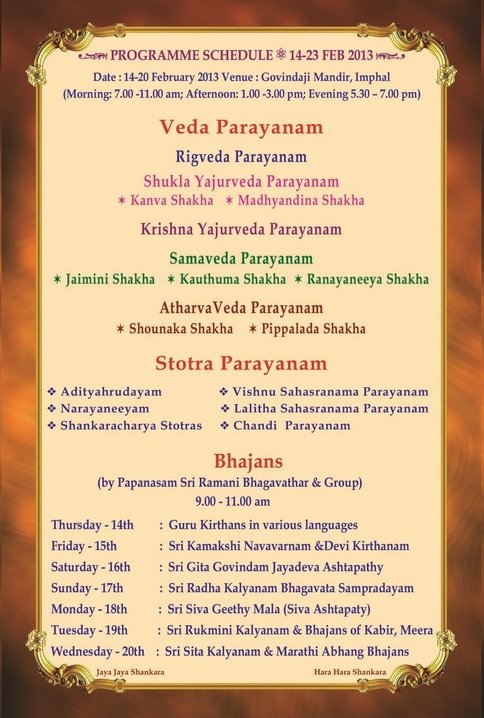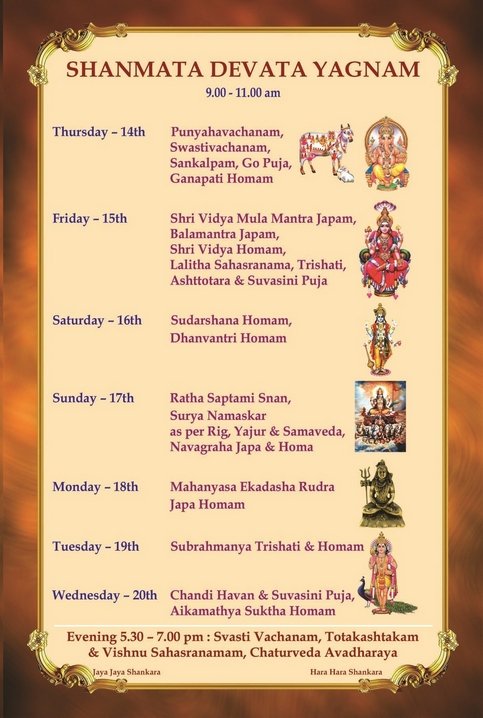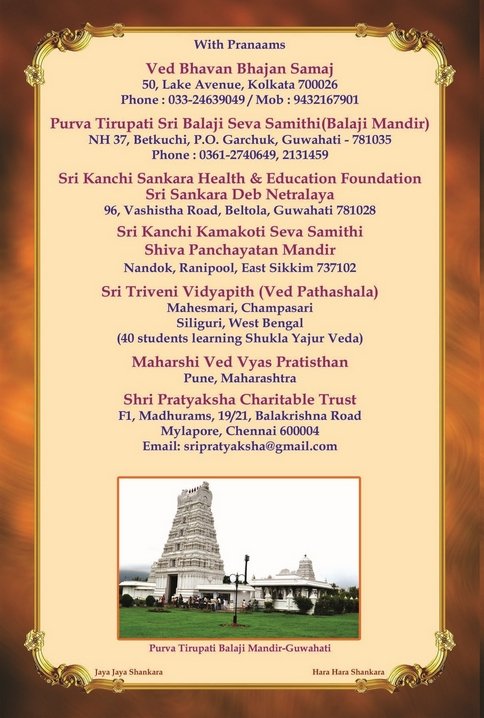 ---