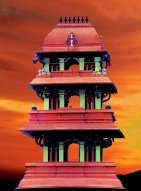 Sri Chandramoulisvaraya Namah:

Sri Maha Rudra Parayan and Havan held at Amarkantak
3-6 Dec. 2014

With the benign blessings and directions of Jagadguru Poojyasri Shankaracharya Swamijis of Sri Kanchi Kamakoti Peetam, Sri Maharudhra Parayana and Hawan was performed from 3rd Dec,, to 6th Dec,, 2014 at Amarkantak, Madhya Pradesh, a very sacred place, where River Narmada originates ( Narmada Udhgam Sthan). Amarkantak is located in the Mekala Parvath region in Madhya Pradesh.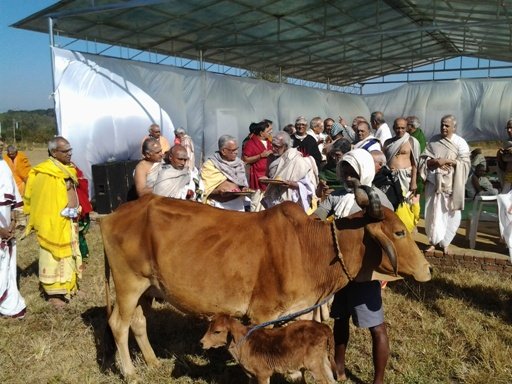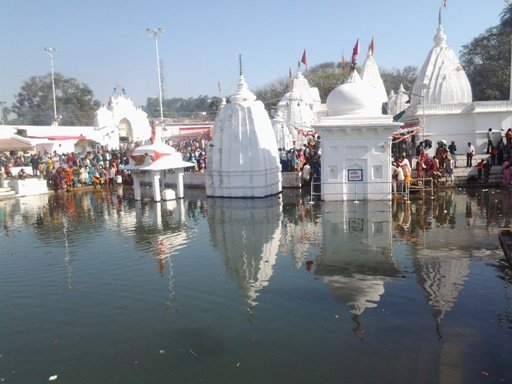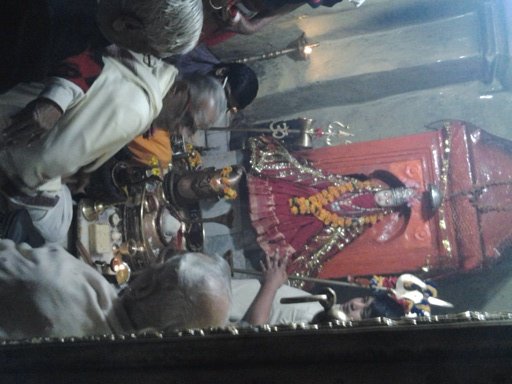 Around 35 members of Chennai Rathnagirishwar Veda Goshti participated in this prog of 4 days. It was held at Sri Narmada Har Sewa Nyas in a village called Bharathi around 3 kms from Main Narmada temple (towards West ).
First 3 days Parayanam, 4th day Hawan with Vasodhara and poornahuthi was performed. 2nd day at Udgam sthan, Sri Lalitha Sahasranama Parayan, Abhisheka for Amarkanteshwar Mahadev, Narmadashtakam, Narmada arthi, were performed.
On 4th day after Poornahuthi, Kalasabhishekam for Sri Amarkanteshwar Mahadev was performed. On return from Amarkantak on 6th evening, at Bhilaspur Sumuk Vinayaka Temple, Rudhra Parayan and Sukthas Parayan were Performed.
---