***************************************************************** Sri Parvathamalai Girivalam performed
16 Dec. 2014
Girivalam was held on Thursday, the 16th December 2014 (Margazhi 1st) in commemoration of the Girivalam performed by Pujyasri Mahaswamiji 70 years back, on the first day of Margazhi month (15.12.1944).Girivalam was held around the great Hill - Sri Parvathamalai - from Kadaladi village.
His Holiness Pujyashri Shankara Vijayendra Saraswathi Shankaracharya Swamiji visited the Karaikandeeswarar temple at Parvatamalai.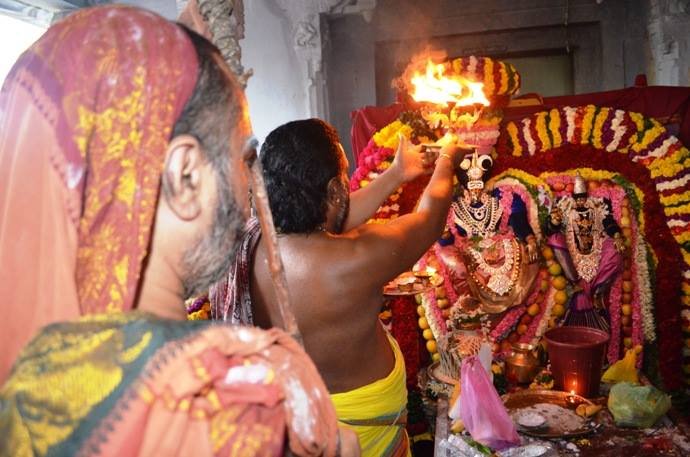 Girivalam is a religious vow undertaken to circumnavigate the hills having temples. This is an age-old practice of Sanatana Dharma. In the South, devotees perform girivalam of hills like Tiruvannamalai, Thiruparankunram etc. In the North, Govardhan Parikrama is popular. Thus, Girivalam is performed frequently all over our country.
The Shiva temple on Parvata Malai is the abode of Sri. Mallikarjuna Swamy.
HH Pujyasri Mahaswamiji performed the Girivialam 70 years back, on the first day of Margazhi month (15.12.1944).He went on foot around the great Hill along with a number of devotees starting from his camp at Kadaladi village and reached back the camp in the night. A similar parikrama was organized last year and earlier years.
This year, devotees performed Girivalam from Thenmadimangalam following the route of about 25 Km along the villages and reached back at Thenmadimangalam.
**************************************************************************************************