Page load depends on your network speed. Thank you for your patience. You may also report the error.
Loading...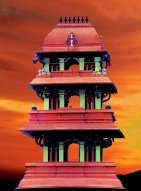 Sri Chandramoulisvaraya Namah:

Sharada Navaratri at
Uttara Chidambaram Nataraja Mandir, Satara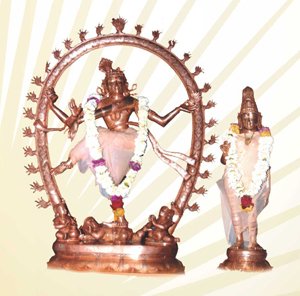 With the Benign Blessings of Their Holinesses Pujyashri Jayendra Saraswathi Shankaracharya Swamiji and Pujyashri Shankara Vijayendra Saraswathi Shankaracharya Swamiji, Sri Sarada Navaratri Mahotsavam will be performed at Shri Uttara Chidambaram Nataraja Mandir, Krishnanagar, Satara, Maharashtra, from Thursday, 25/09/2014 to Friday, 03/10/2014.
Navaratri Mahotsav 2014 Special Programs at Shri Uttara Chidambaram Nataraja Mandir, Krishnanagar, Satara, Maharashtra, India.

Day and Date

Time

Programs

Thursday,25/09/2014

to

Friday, 03/10/2014

08.00 a.m. to10.30 a.m.

10.00 a.m. to 11.00 a.m.

5.30 p.m.

Shri Durga Saptashati.

Sahasranama Archana, Aarti, Suvasini Pooja.

Lalita Sahasranam Archana to Shri Shivakamasundari.

Sunday, 28/09/2014

6.00 p.m.

Soundariya Lahiri Parayanam.

Tuesday, 30/09/2014

08.00 a.m. to 12.00 noon

1.00 p.m

Chandi Hom

Annadanam

Thursday, 02/10/2014

6.00 p.m.

Deep Pooja
---
---