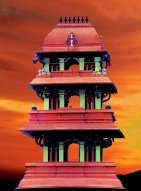 Skanda Shasti Utsav at Srimatam Camp, Pammal, Chennai 


Wednesday, 29th October, 2014




Srimatam camp is currently at Arkeeswarar Temple and Satsangam in Pammal. Yesterday on the day of Skanda Shasti, a Sahasra Vatu Puja was performed in the presence of His Holiness. The vatus on their arrival were given Veshti and Pancha Patram. After performing Gayathri Japa, Subrahmanya Sahasranama Namavali was recited and pooja conducted. It was followed with Prasada Viniyoga.

His Holiness after performing Chandramouleeshwara Puja, arrived at the venue, interacted with the vatus and gave Anugraha Bhashanam. His Holiness told the gathering about Shanmata concept of Adi Shankara, the Kaumara worship therein, the glories of Lord Subrahmanya and the need to dedicate ourselves to Him as described by Adi Shankara in the Subrahmanya Bhujanga –
Drushi Skandamurtihi Shrutou Skanda Kirtihi Mukhe me Pavitram Sadaa taccharitram|
Karas tasya Krutyam Vapustasya Bhrutyam Guhe Santu Linaa Mama Ashesha Bhavaaha||

Meaning- Let there be the form of Skanda in my vision, fame of Skanda in my ears, that sacred stories of Skanda always in my mouth, His work in my hands and my body in his service. Let all my thoughts firmly stay in Guha.

His Holiness also threw light on importance of conducting such religious events.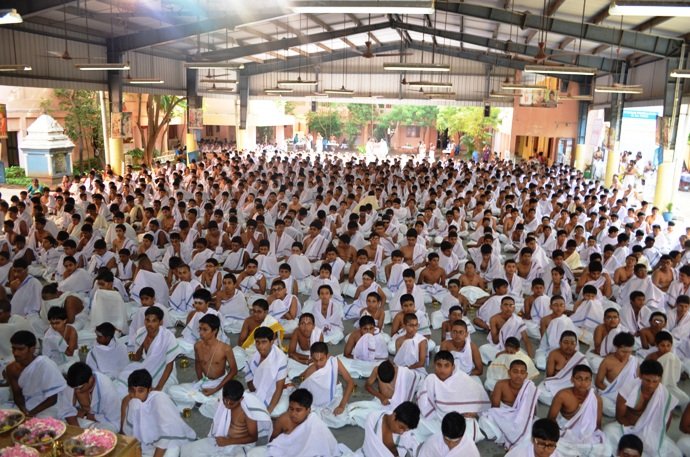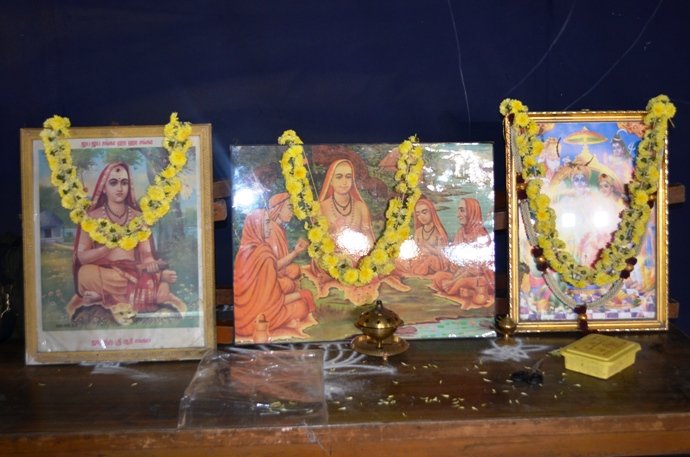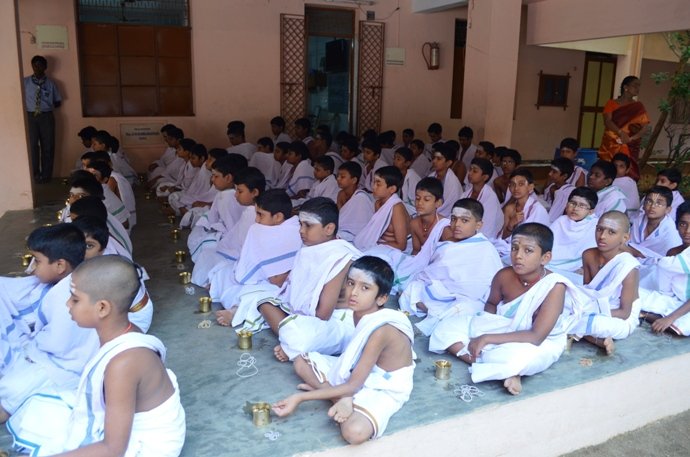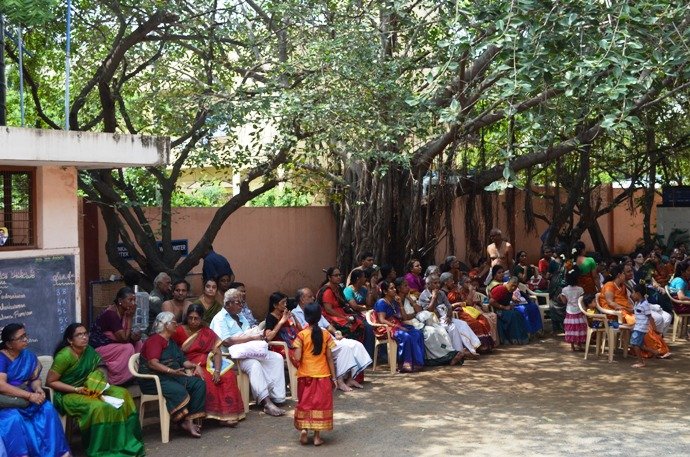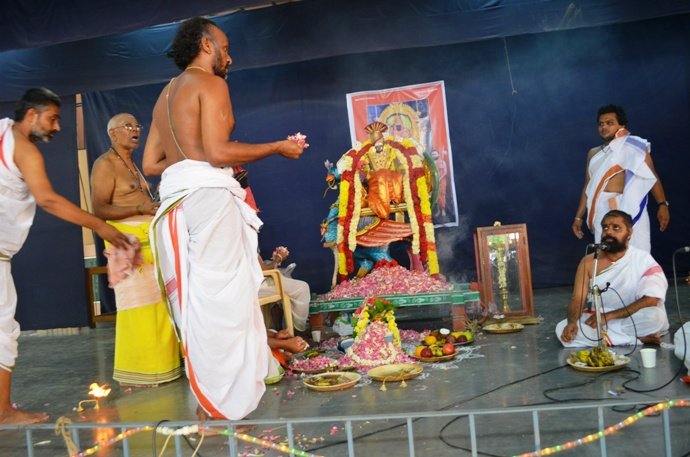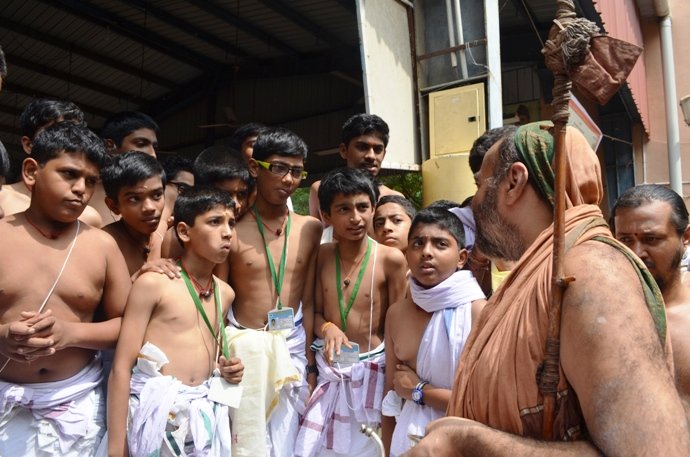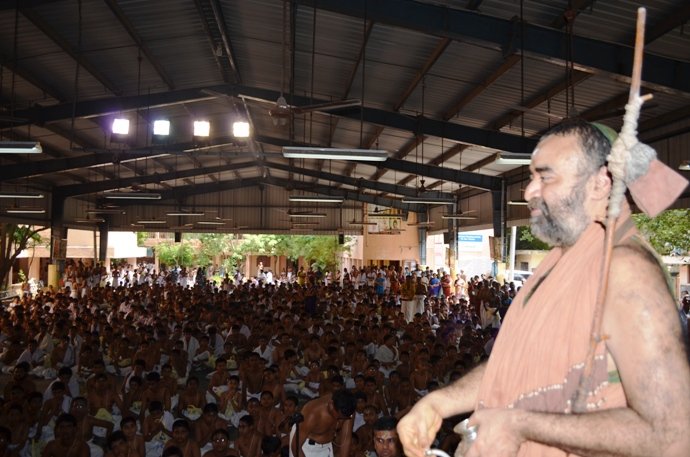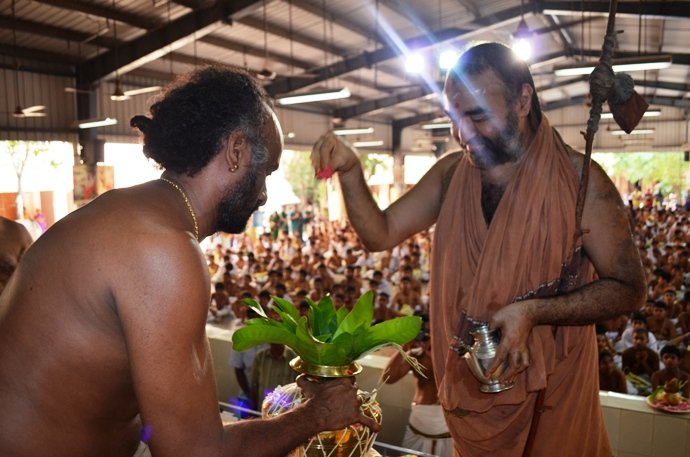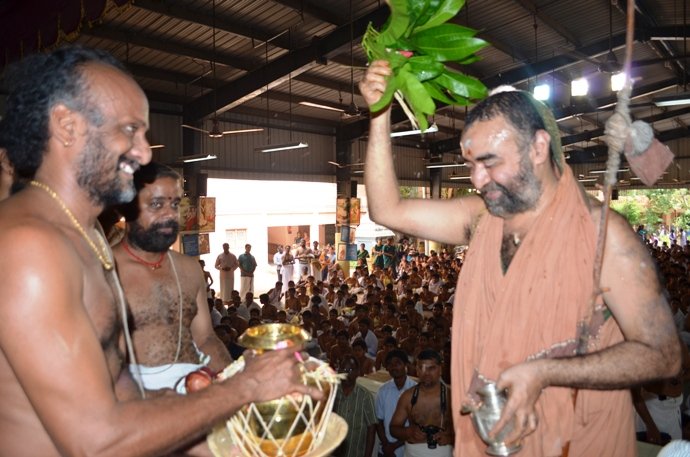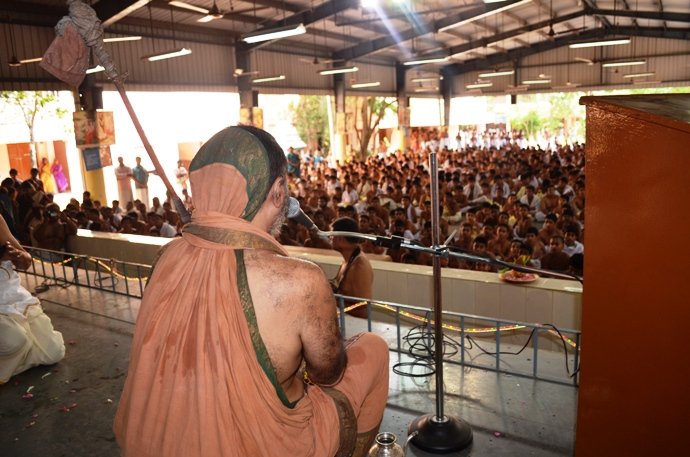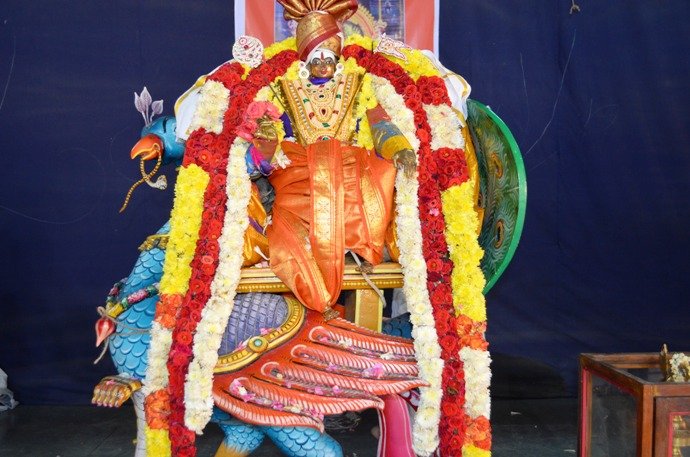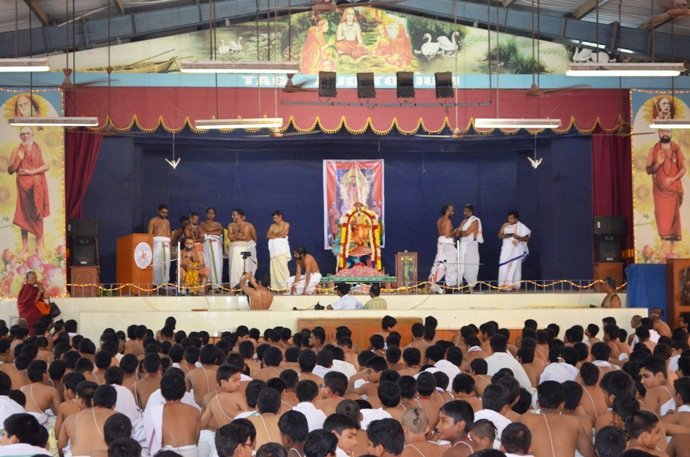 ---