Aradhana of 67th Acharya Performed
1 March 2014
The Aradhana of the 67th Acharya of Sri Kanchi Kamakoti Peetam His Holiness Pujyasri Sri Mahadevendra Saraswati (VI) Shankaracharya Swamiji was performed on Phalguna Shukla Prathama- 1st March 2014 at Srimatam, Kanchipuram in the presence of His Holiness Pujyasri Jayendra Saraswathi Shankaracharya Swamiji and His Holiness Pujyasri Sankara Vijayendra Saraswathi Shankaracharya Swamiji.
Sri Mahadevendra Saraswati (VI) Swamiji attained mukti at Kalavai on Sukla Prathama in the month of Phalguna of the cyclic year Parabhava (1907 AD). His Holiness Pujyashri Jayendra Saraswathi Shankaracharya Swamiji visited the Adhistanam of the Acharya at Kalavai today.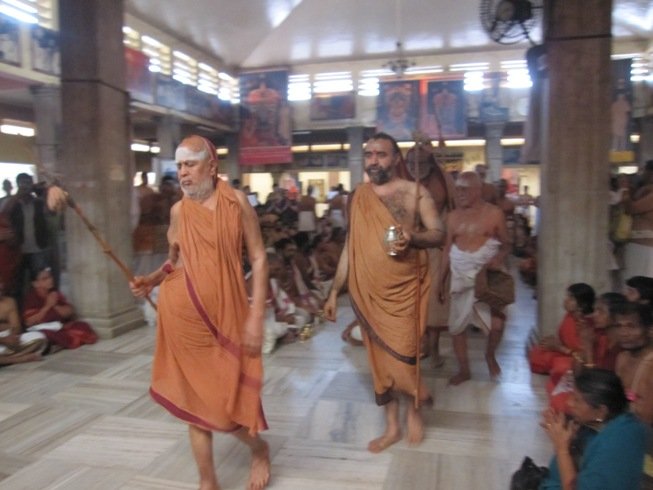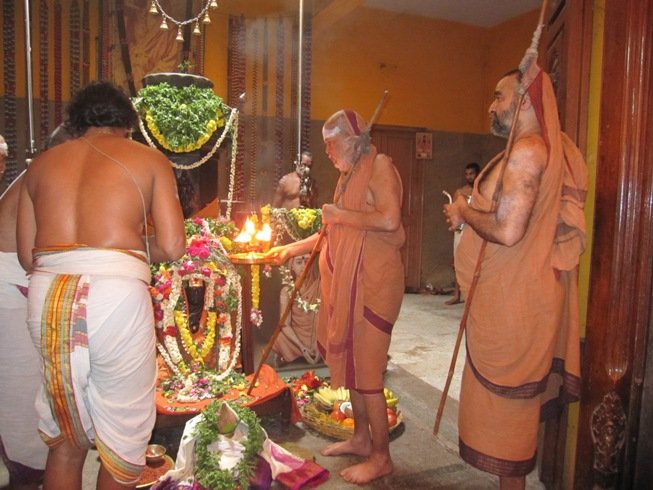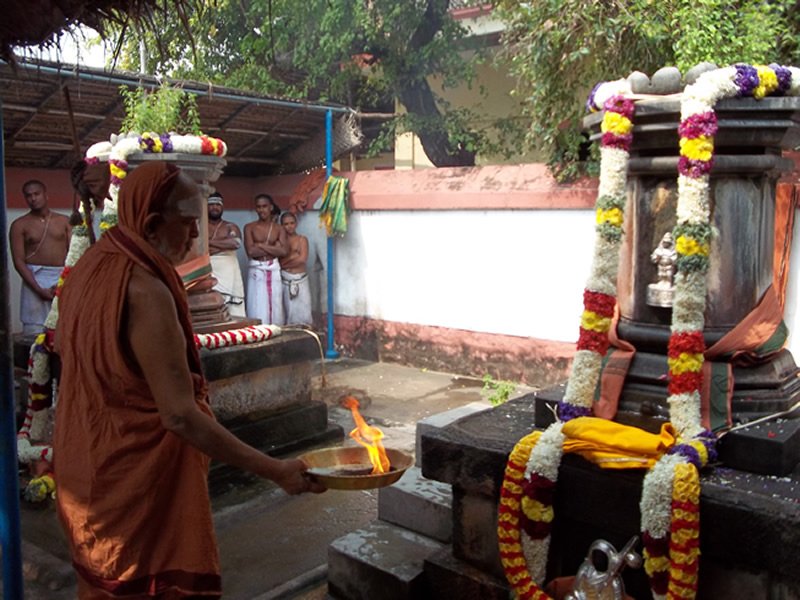 ---