Page load depends on your network speed. Thank you for your patience. You may also report the error.
Loading...
122nd Jayanthi of
HH Pujyashri Mahaswamigal
Celebrated at Orikkai


10 Jun. 2015
The 122nd Jayanthi Mahotsavam of HH Pujyashri Chandrasekharendra Saraswathi Mahaswamigal - Kanchi Paramacharyal- was celebrated at Sri Mahaswamigal Manimandapam in Orikkai, near Kanchipuram in the presence of HH Pujyashri Jayendra Saraswathi Shankaracharya Swamigal and HH Pujyashri Sankara Vijayendra Saraswathi Shankaracharya Swamigal on 10 Jun. 2015.
The programme was organized by Sankara Netralaya, Chennai , which also conducted Cataract Surgery camp with its state-of-the-art Mobile Eye Surgical Unit for the benefit of the people of Orikkai and other nearby villages. Pujyashri Acharya Swamigals blessed the programme with Anugraha Bhashanam and blessed the doctors and support staff who conducted the camp.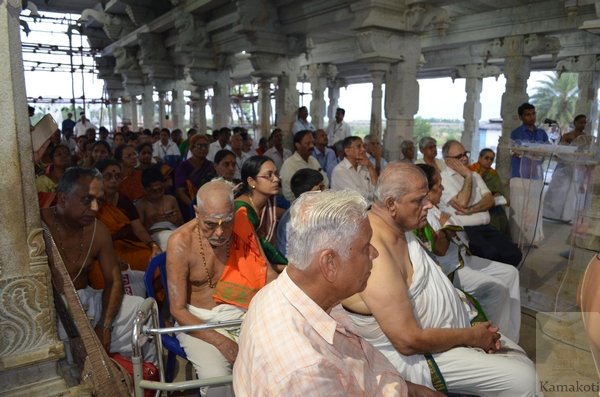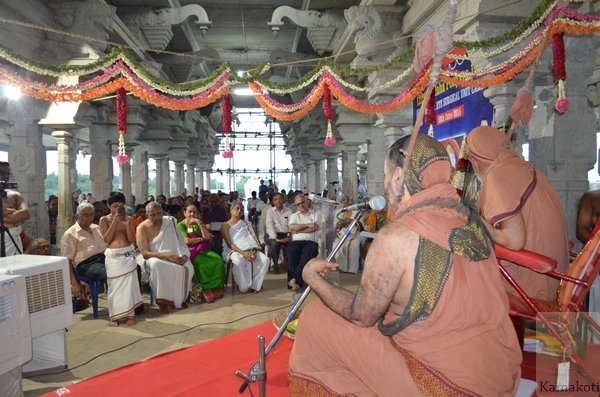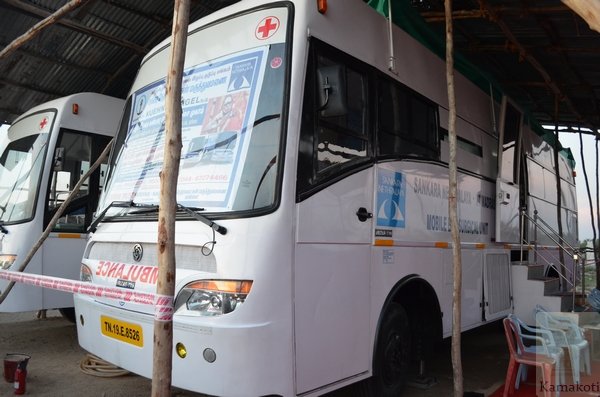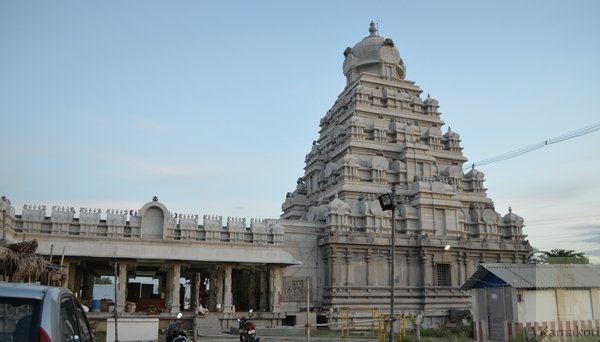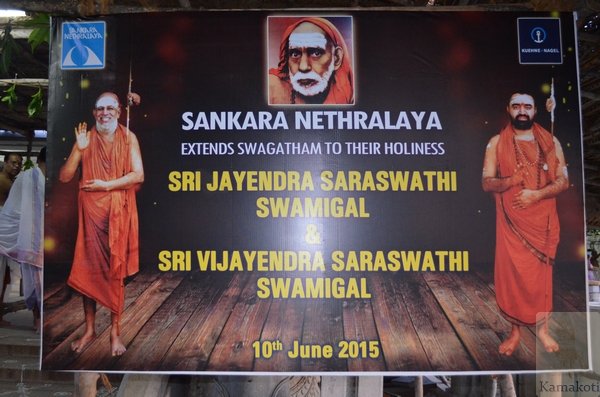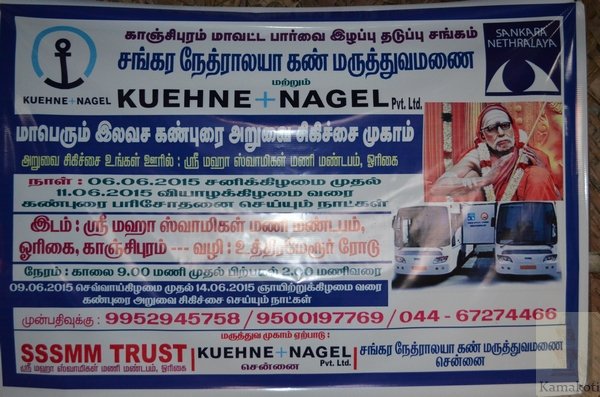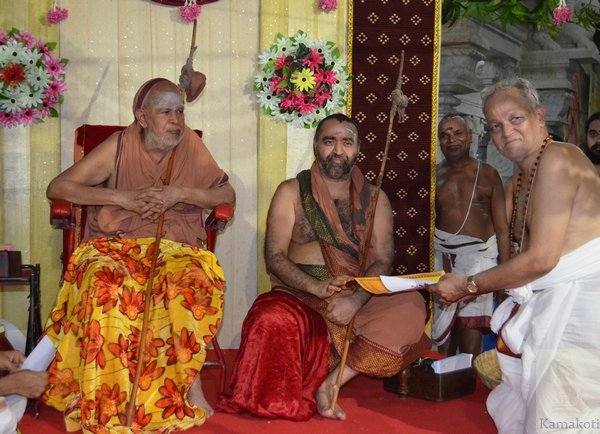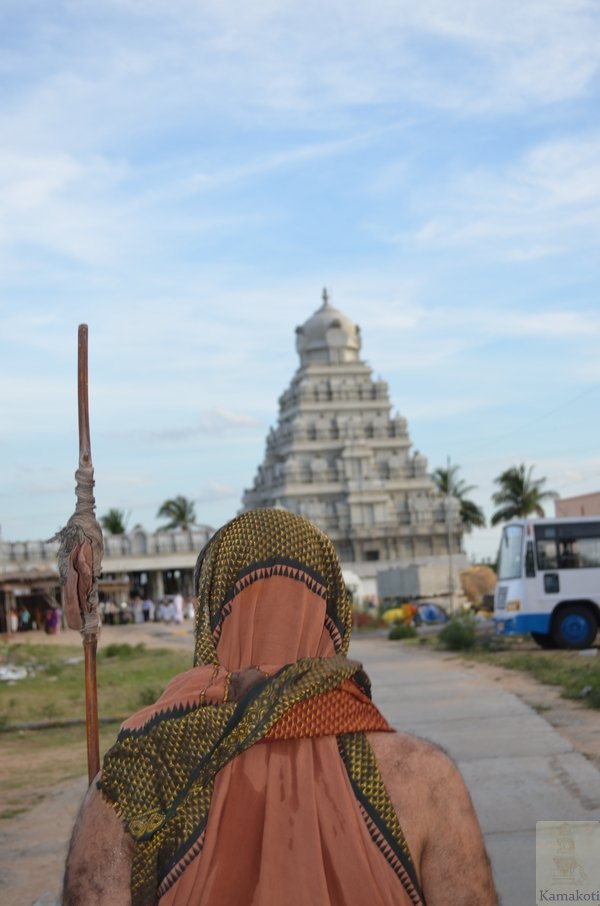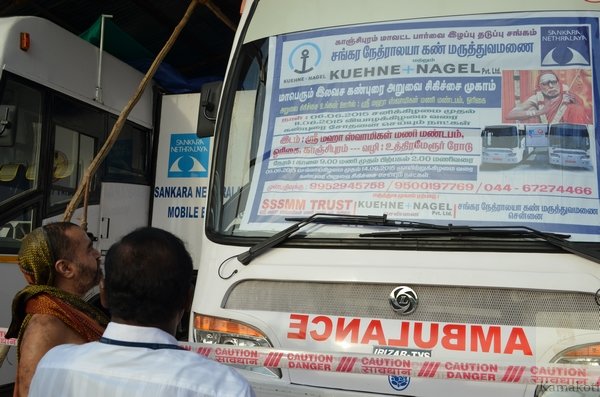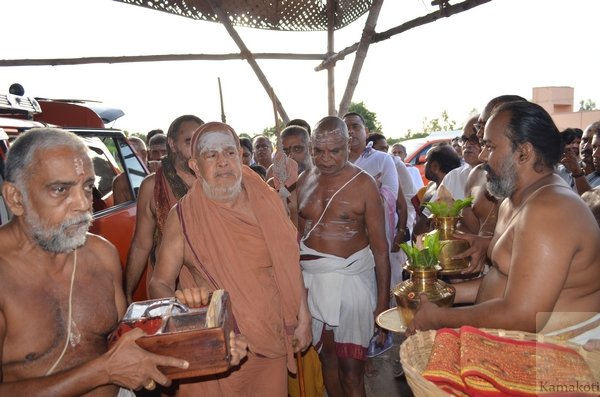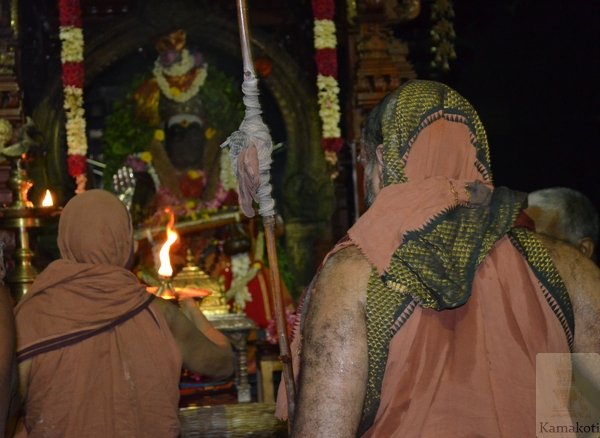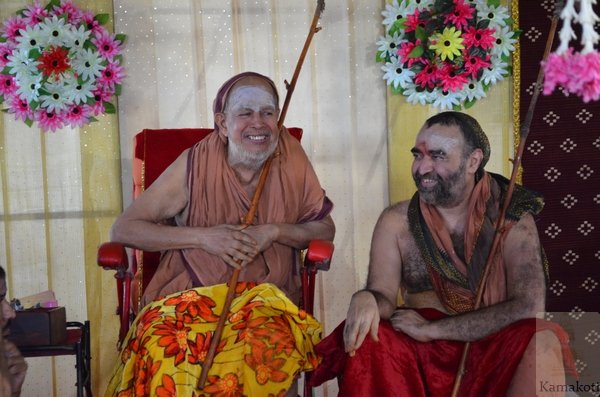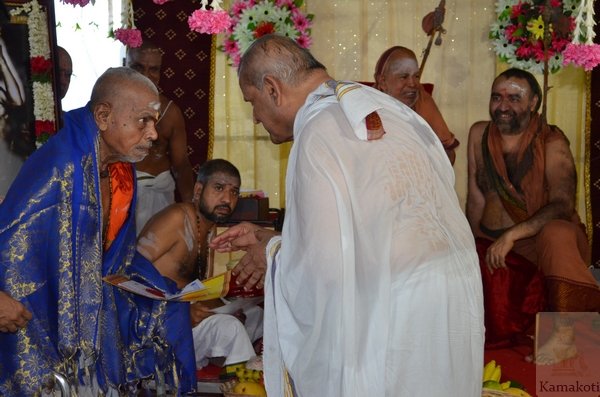 ---
---