Adi Shankara Awards given-Mumbai
Sri Adi Shankara Awards were distributed in the benign presence of HH Pujyashri Jayendra Saraswathi Shankaracharya Swamigal in Mumbai. Eminent scholars received the awards and blessings from His Holiness.
श्रद्धेय परम पूज्यश्री शंकर जयेन्द्र सरस्वती शंकराचार्य स्वामिजी के उपस्थित में मुम्बई में श्री आदी शंकरा पुरस्कार दिया गया।प्रख्यात विद्वानों ने इस पुरस्कार को श्रद्धेय स्वामिजी के आशीर्वाद के साथ प्राप्त किया।
ముంబాయిలో జగద్గురువులు పూజ్యశ్రీ జయేంద్ర సరస్వతీ శంకరాచార్యులవారి దివ్య సమక్షములో శ్రీ ఆదిశంకర పురస్కారాల ప్రదానం జరిగింది. ప్రఖ్యాత విద్వాంసులు ఈ పురస్కారాలనూ, జగద్గురువుల దీవెనలనూ అందుకున్నారు.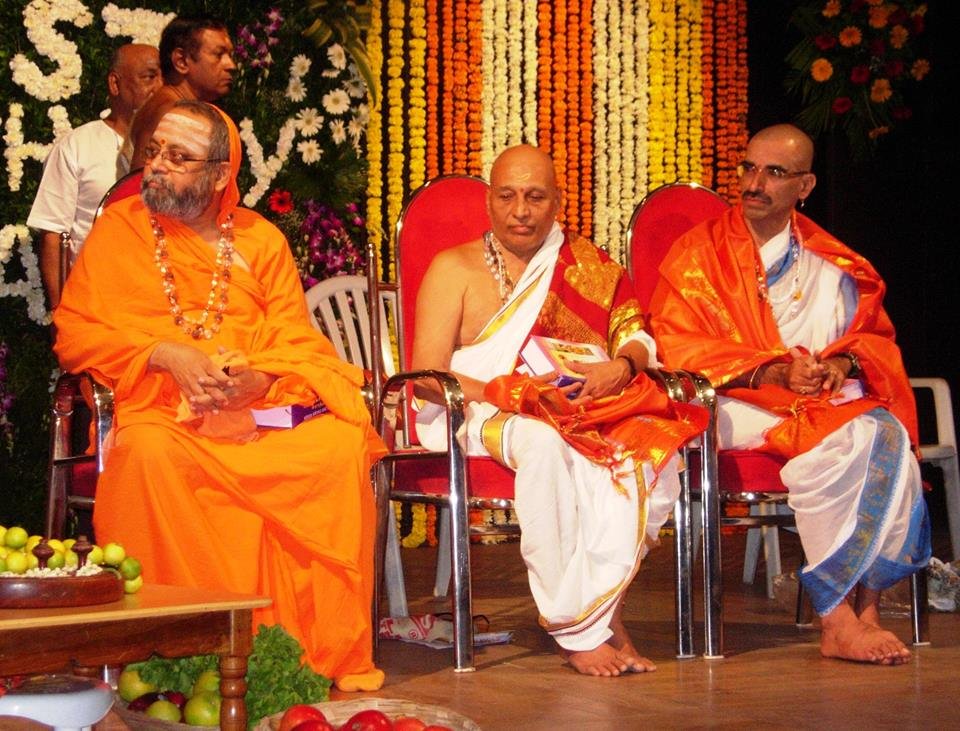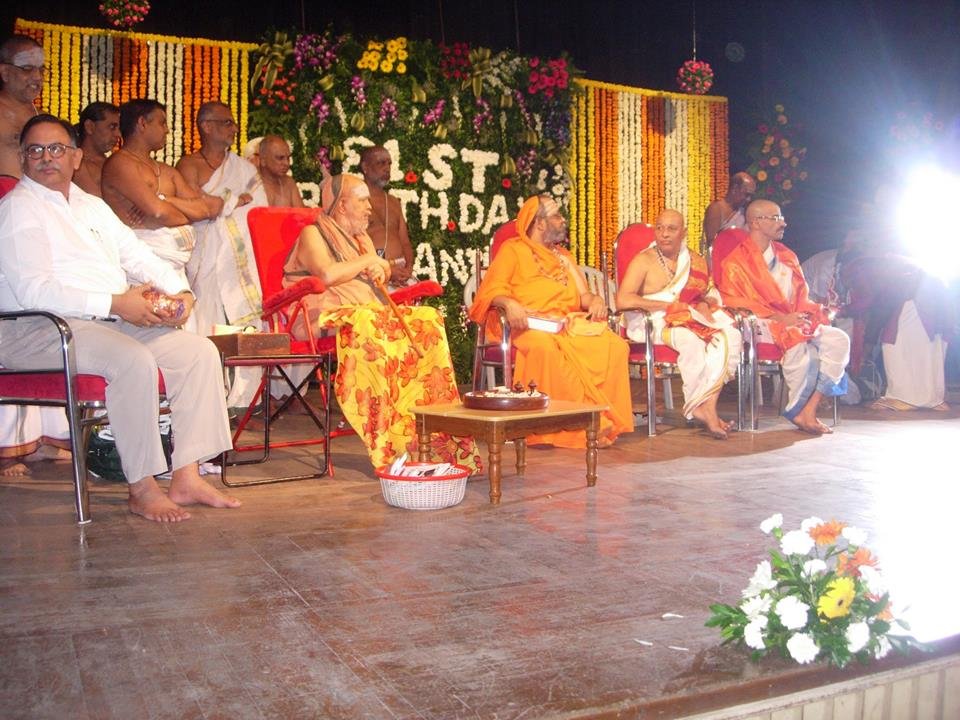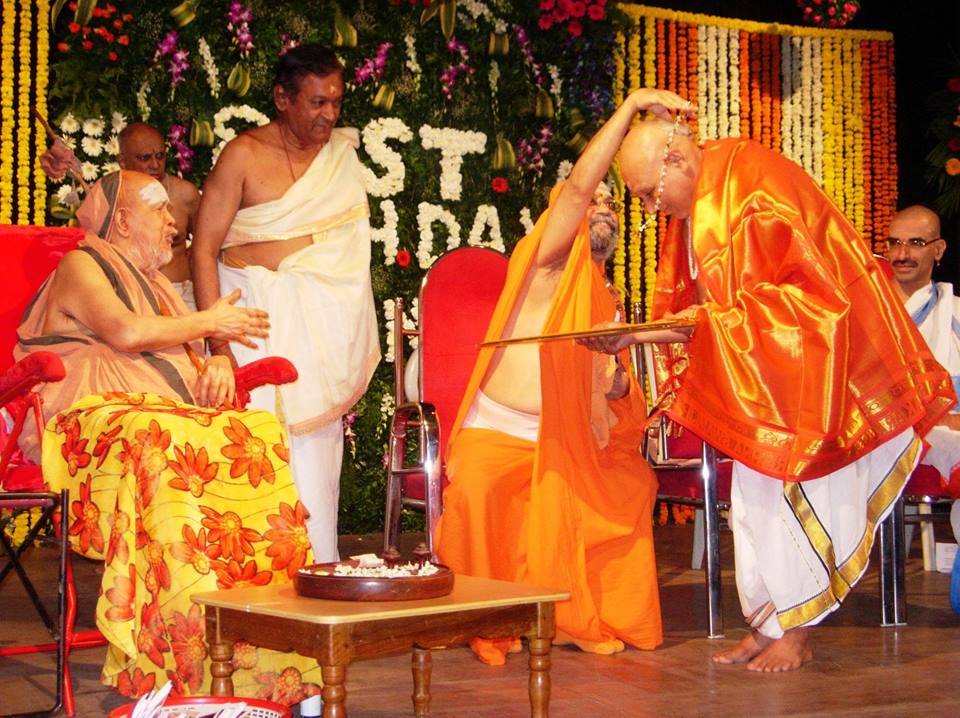 ---