Page load depends on your network speed. Thank you for your patience. You may also report the error.
Loading...
Ram Katha held in Kanchipram - 14-22 Nov. 2015
HH Pujyashri Shankara Vijayendra Saraswathi Shankaracharya Swamigal visited the Ram Katha Event by Sri Morari Bapu held in Sri Ekambranathaswamy Temple, Kanchipuram from 14-22 Nov. 2015 and gave anugraha bhashanam.

జగద్గురువులు పూజ్యశ్రీ శంకర విజయేంద్ర సరస్వతీ శంకరాచార్య స్వాములవారలు గురువారం, నవంబరు 19, 2015 నాడు శ్రీ ఏకామ్రనాథుని దేవస్థానంలోని శ్రీ మోరారీబాపూ గారి రామకథావేదికను సందర్శించి అనుగ్రహ భాషణం ఇచ్చారు.

१९ नवंबर ,२०१५ को श्रद्देय परम पूज्यश्री विजयेनंद्र सरस्वती स्वामिजी,श्री एकाम्बरनाथ स्वामिजी के मंदिर गये जहाँ श्री मोरारी बापूजी का राम कथा चल रहा है।उन्होने वहाँ अनुग्रह भाषण भी दिया।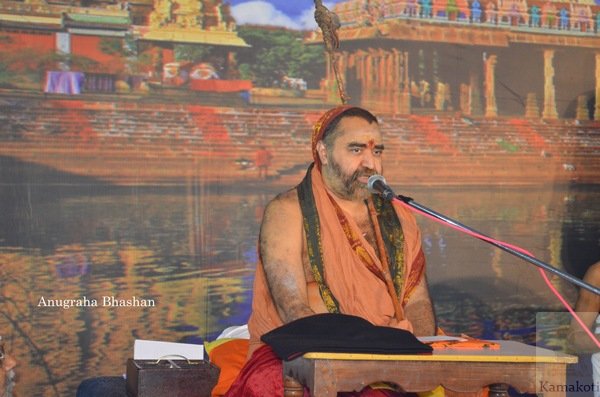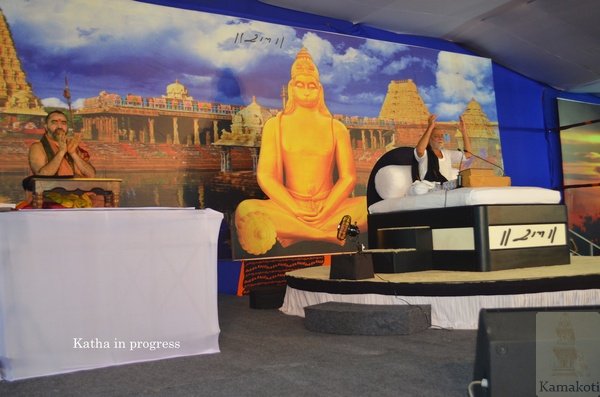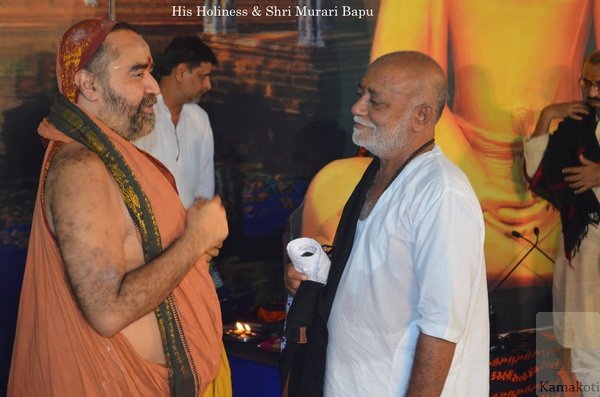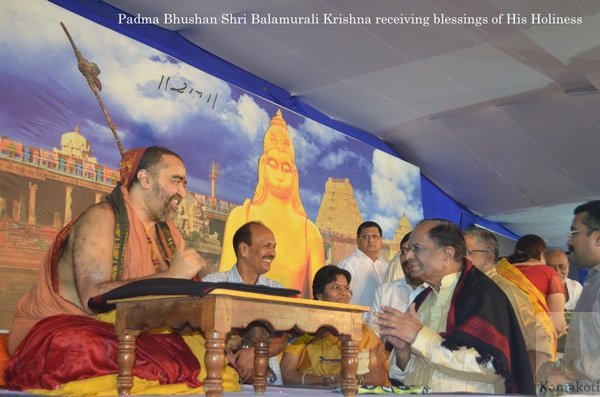 ---
---