Page load depends on your network speed. Thank you for your patience. You may also report the error.
Loading...
Samashti Upanayanam performed
22 Jan. 2015
With the benign Blessings of Their Holinesses Pujyasri Jayendra Saraswathi Sankaracharya Swamiji and Sankara Vijayendra Saraswathi Sankaracharya Swamiji, Samashti Upanayanam was held at Srimatam, Kanchipuram on 22 Jan. 2015.
Every year, Samashti Upanayanams are organized by Srimatam at Kanchipuram and other branches.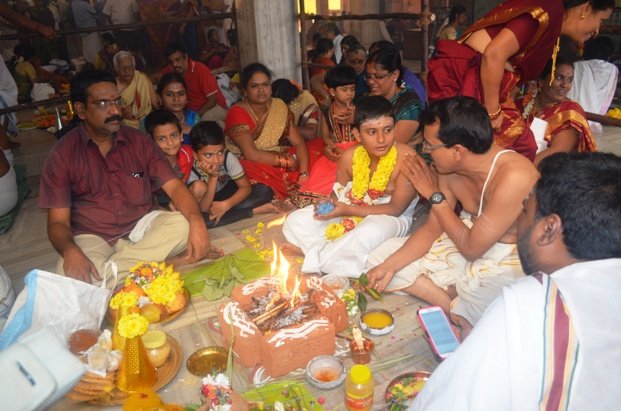 Back to news page
---