Sumangali Puja Performed-Mumbai
श्रद्धेय पूज्यश्री शंकर जयेन्द्र सरस्वती शकंराचार्य स्वामिजी के उपस्थिति मे मातुंगा के श्री शंकर मठ मे ,रविवार प्रात:काल को सुमंगली पूजा का आयोजन किया गया।श्रद्देय स्वामिजी ने शंकर मठ के सेक्रेटरी ,श्री शिवसुब्रमण्यनजी को "दर्म रक्षा मनी" की उपाधि दी।
Matunga Sri Sankara Mattham conducted Sumangali Pooja in presence of HH Jagadguru Pujyashri Jayendra Saraswati Shankaracharya Swamigal on Sunday morning. His Holiness conferred the title of "Dharma Raksha Mani" to the secretary of Sankar mattham Mr. S.Sivasubramanian.
காஞ்சி சங்கராச்சார்யார் ஜெயேந்திர சரஸ்வதி சுவாமிகள் முன்னிலையில் மாதுங்க சங்கரமடம் சார்பில் நடத்திய சுமங்கலி பூஜை சிறப்பாக நடந்தது .இதன் பின் சங்கர மடத்தின் செயலாளர் திரு ச. சிவா சுப்ராமணியனுக்கு " தர்ம ரக்க்ஷா மணி" என்ற பதக்கம் காஞ்சி ஆச்சார்யா வழங்கி கௌரவித்தார்.
జగద్గురువులు పూజ్యశ్రీ జయేంద్ర సరస్వతీ శంకరాచార్యులవారి దివ్య సమక్షములో మాతుంగ శ్రీ శంకరమఠము సుమంగళీపూజ ఆదివారం ఉదయమున నిర్వహించింది. శంకరమఠ కార్యనిర్వాహకులు శ్రీ S శివసుబ్రహ్మణియన్ ను జగద్గురువులు "ధర్మరక్షామణి' బిరుదుతో సత్కరించారు.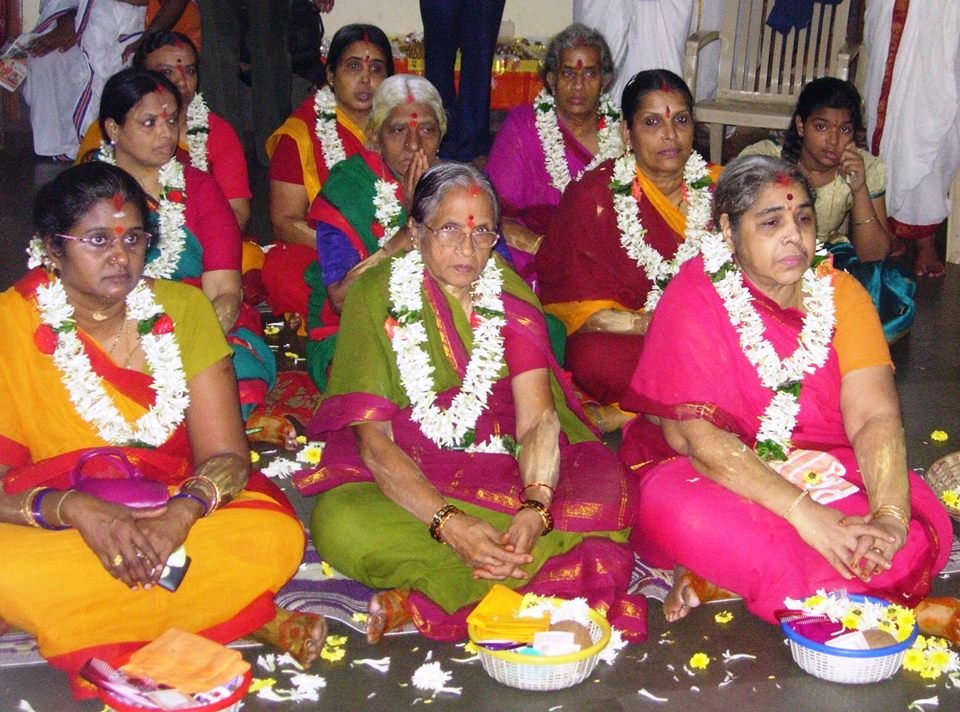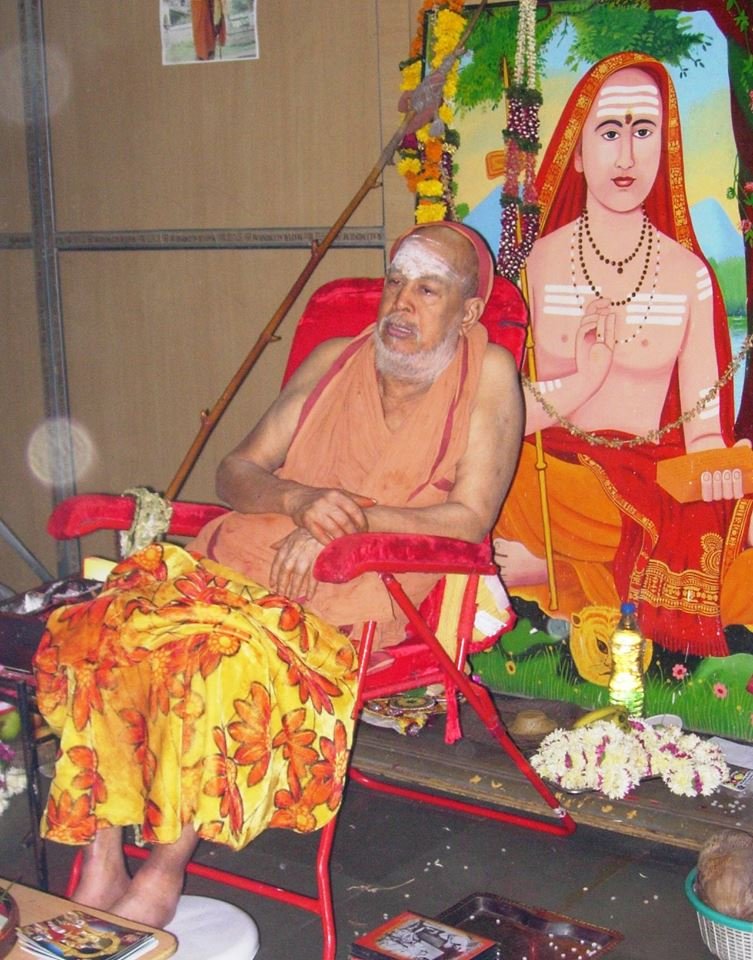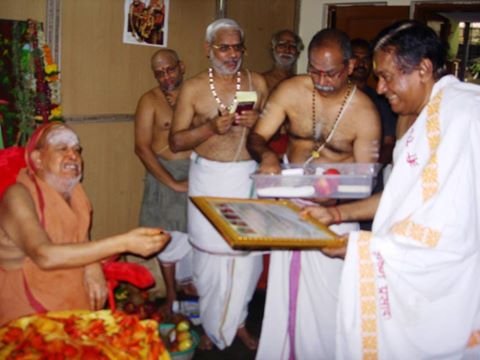 ---