Page load depends on your network speed. Thank you for your patience. You may also report the error.
Loading...
Aradhana Mahotsavam at Secunderabad
25 Dec. 2016

The Aradhana Mahotsavam of HH Pujyashri Chandrasekharendra Saraswathi Mahaswamigal - the 68th Pontiff of Shri Kanchi Kamakoti Peetam, will take place on 25 Dec. 2016 at Sri Kanchi Kamakoti Sankara Mandir Hanuman Mandir, Skandagiri, Secunderabad on 25 December 2016.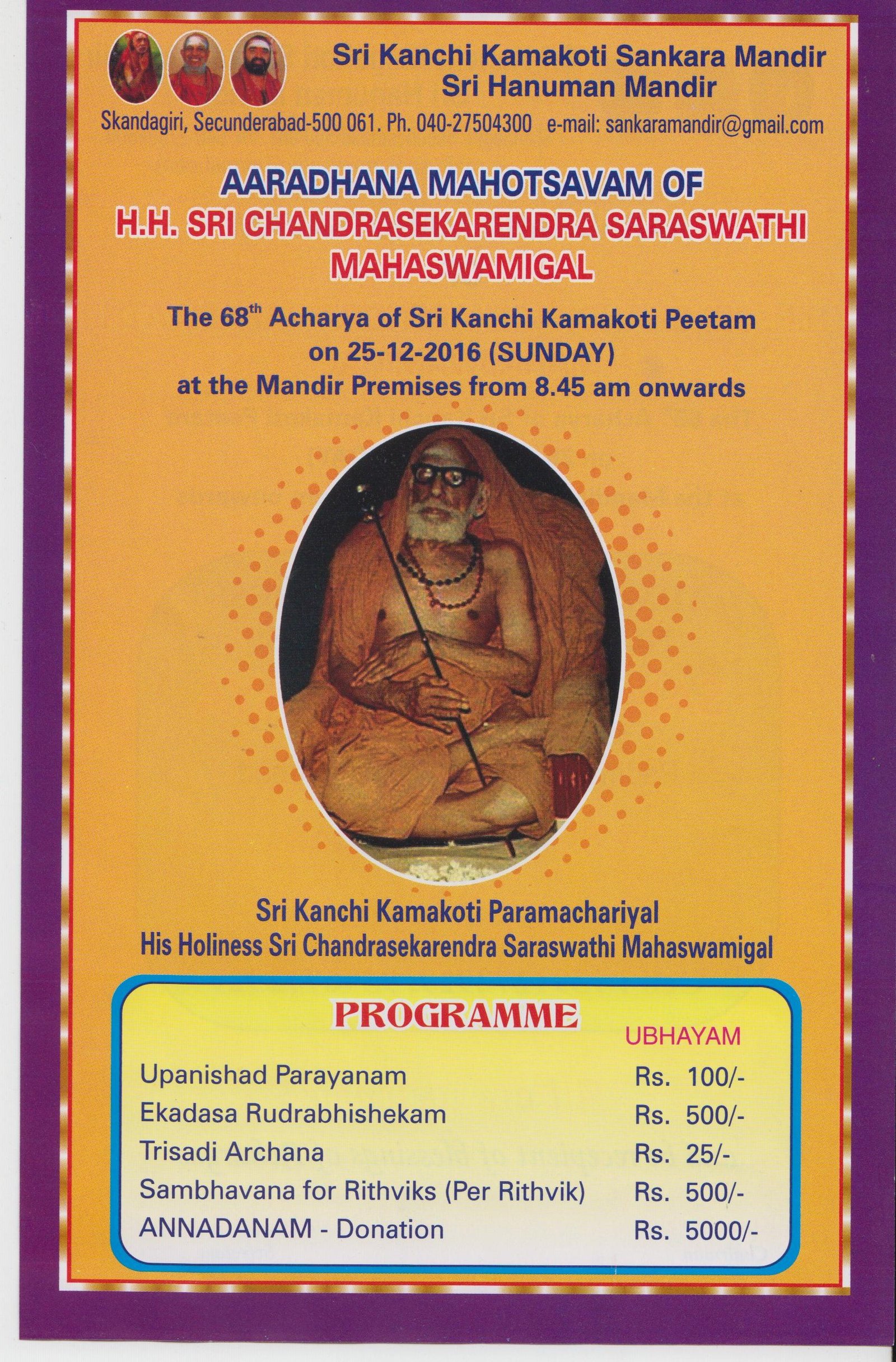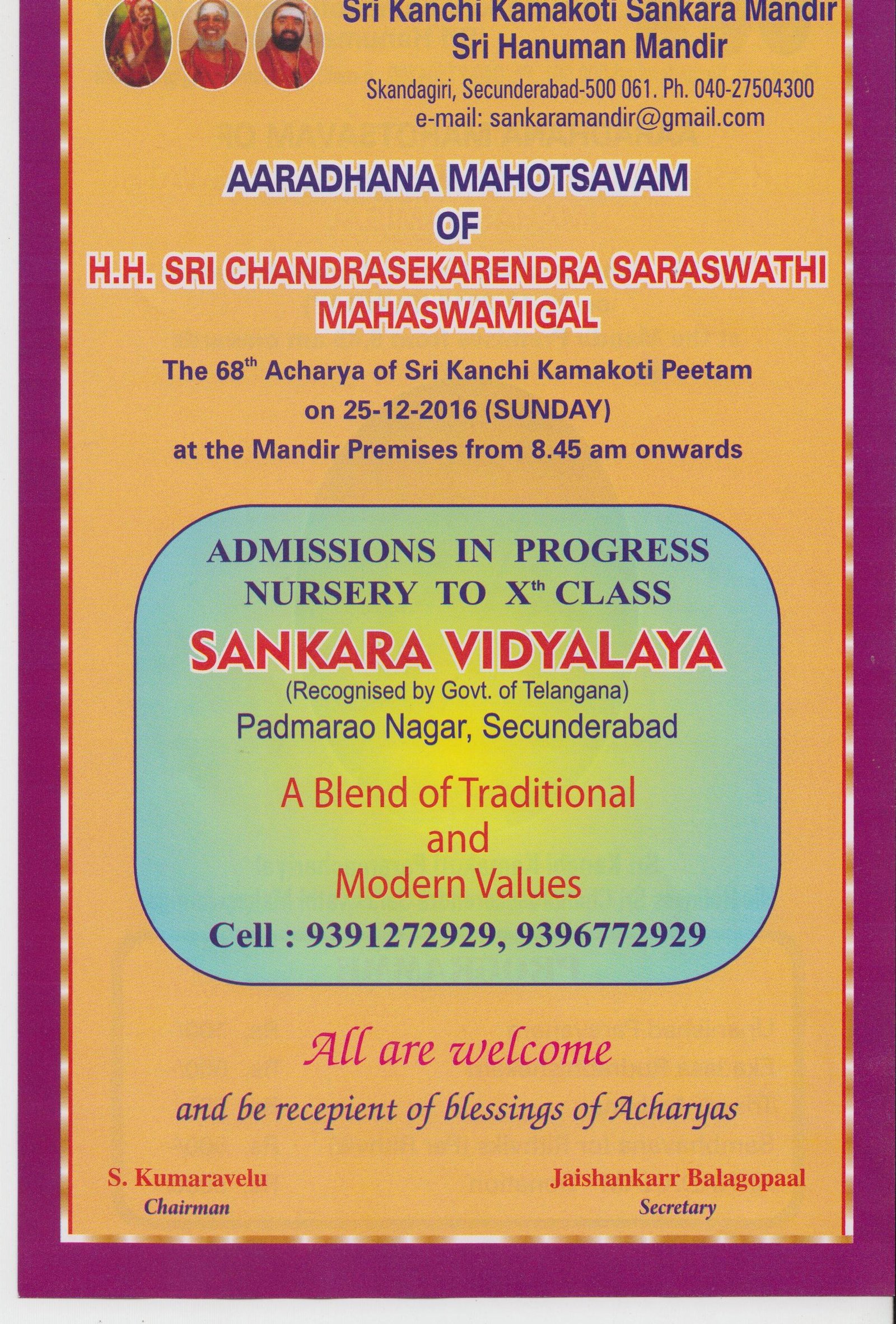 ---
---