Page load depends on your network speed. Thank you for your patience. You may also report the error.
Loading...
Shankara Jayanti Mahotsavam at Tiruvannamalai
24-30 April 2017
Shri Adi Shankaracharya Jayanti Mahotsavam will be celebrated at Sri Sankara Matam, Tiruvannamalai from 24 to 30 April 2017. Veda parayanam, various havans, discourses (Upanyasam) and other spiritual and cultural activities will take place.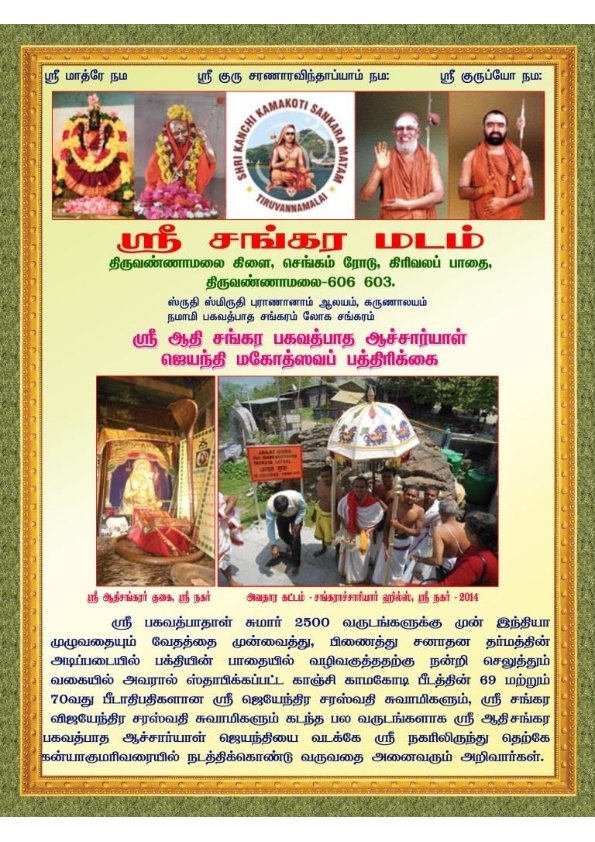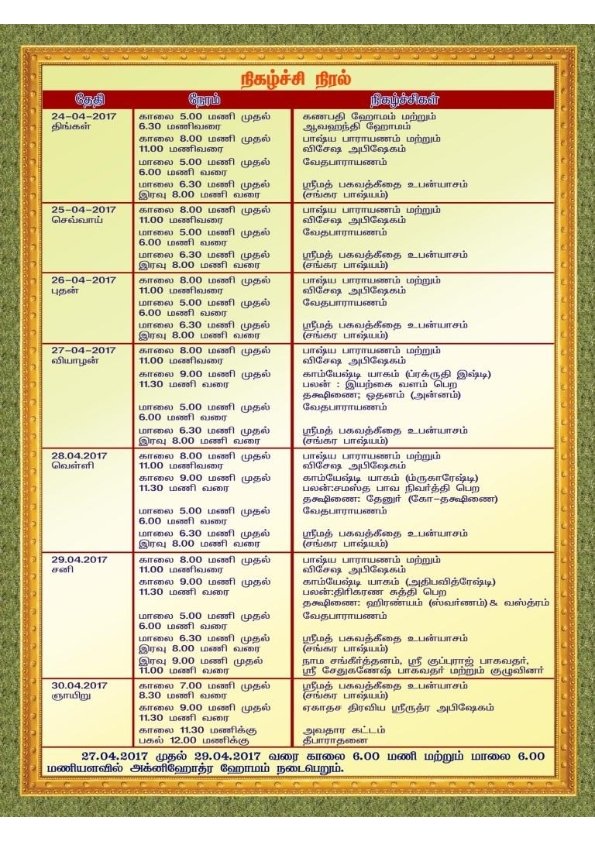 ---
---