Page load depends on your network speed. Thank you for your patience. You may also report the error.
Loading...
Srimad Bhagavata Saptaham at Shrimatam
Kanchi, 23 Oct. 2018
With blessings of Pujyashri Shankaracharya Swamigal, Srimad Bhagavata Saptaham will take place at Shrimatam, Kanchipuram from 28 Oct. to 3 Nov. 2018 in Marathi with Moola Parayanam in the mornings and Bhagavata Katha in the evenings.
Programme details: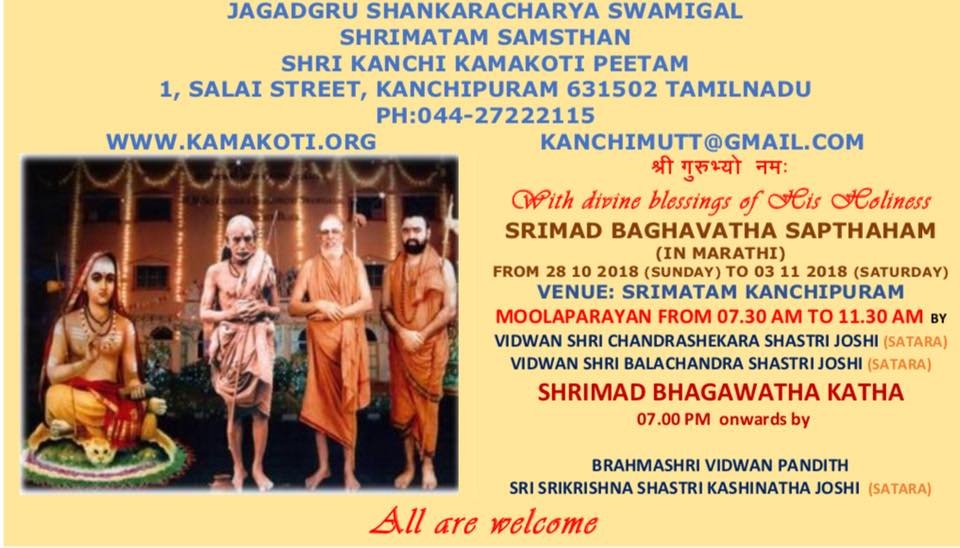 ---