Page load depends on your network speed. Thank you for your patience. You may also report the error.
Loading...
Vijayadashami - Events at Shrimatam
19 Oct., Kanchi
Various homams and parayanams were performed at the Yagashala during the Navaratri. The Kalashas containing the sanctified water were carried by the Vaidiks to the Adhisthanams in a ceremonial way with Pujyashri Sankara Vijayendra Saraswathi Shankaracharya Swamiji leading the procession. Abhishekam was performed by Pujyashri Acharya at the Adhisthanam with the sanctified water, followed by Deeparadhana.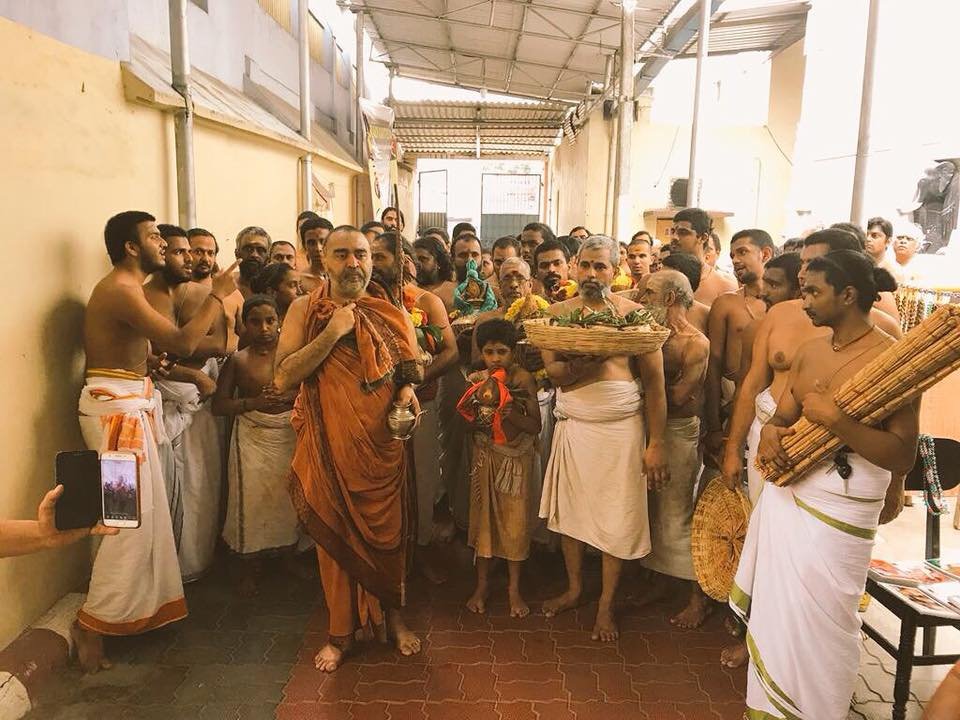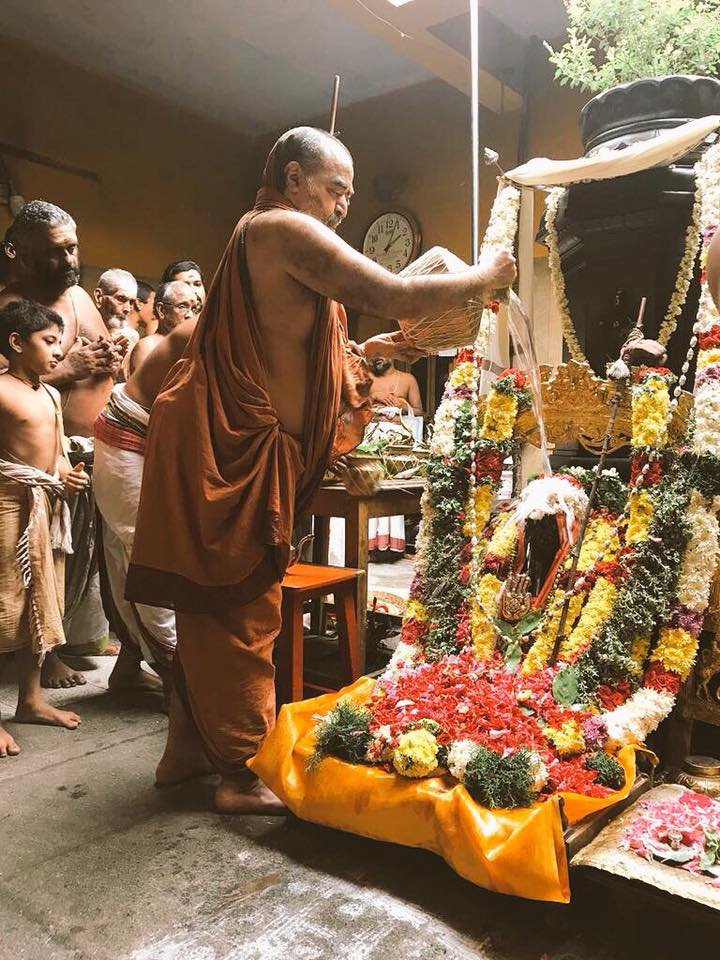 Veda-arambham Performed
As per tradition, Vedaarambham was done in the presence of Pujyashri Acharyal at Sri Chandramoulishwara Puja Sannidhi.
At Sri Kamakshi Ambal Temple, Swarna Rathotsavam was performed to Kamakshi Ambal. As is customary, a large group of Nadaswaram and Tavil vidwans played mangalavadyam and rendered Kritis on Devi Kamakshi.
The Annual Veda Rakshana Nidhi Trust Poorthi Pariksha and Parithosikam Awads were distributed by Pujyasri Sankara Vijayendra Saraswathi Shankaracharya Swamiji at Shrimatam on Vijayadashami. The awards instituted for various levels in the different vedic branches were given to meritorious students and outstanding Adhyapaks and scholars.
***
---