Page load depends on your network speed. Thank you for your patience. You may also report the error.
Loading...
Brindavana Pratishta - 10 Mar. 2019
The Brindavana Pratishta at the Samadhi of HH Pujyashri Jayendra Saraswati Shankaracharya Swamigal will be performed on 10 March. 2019 with the guidance and presence of HH Pujyashri Shankara Vijayendra Saraswati Shankaracharya Swamigal. Veda Parayanam, Japam, Homam, and several other Vaidik rituals will be performed. Devotees may participate in the holy events and be the recipients of the blessings of His Holiness.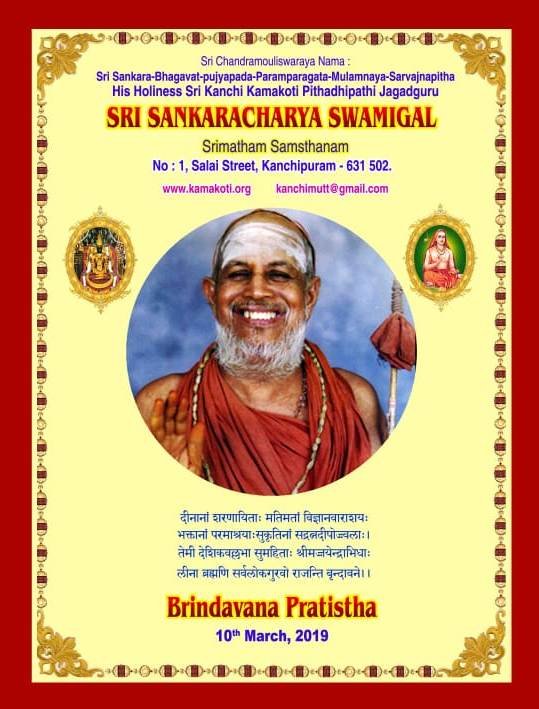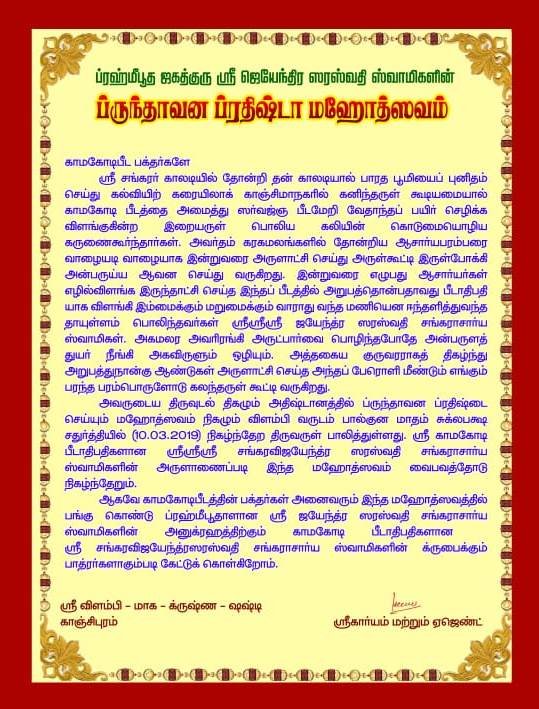 Jaya Jaya Shankara Hara Hara Shankara
---
---