Page load depends on your network speed. Thank you for your patience. You may also report the error.
Loading...
Shankara Jayanti Kamyeshti Yagnyam at Tiruvannamalai Shankara Matam
9 May 2019
As part of the Shankara Jayanti Mahotsavam, Kamyeshti Yagnyam, Parayanam and other pujas were performed at Sri Shankara Matam, Tiruvannamalai.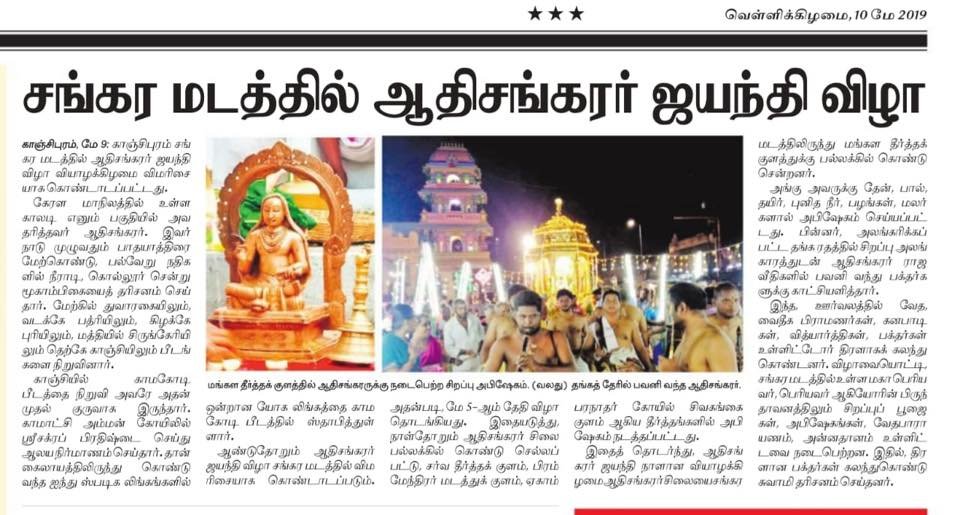 ***
---