Vyasa Puja & Chaturmasya Vratam at Thenambakkam, Kanchipuram
5 July to 2 Sep. 2020
HH Pujyashri Shankara Vijayendra Saraswathi Shankaracharya Swamigal will observe Chaturmasya Vratam at Shivasthanam, Thenambakkam, Kanchipuram.
The Chaturmasya Vrata commences on Sunday - 5 July (Aashada Poornima) and will conclude with Viswaroopa Yatra on Wednesday - 2 September 2020 (Bhadrapada Poornima). Visesha pujas and other Spiritual programmes will be held during the Chaturmasyam.
The Avataara dina Utsava of HH Pujyashri Jayendra Saraswati Shankaracharya Swamigal will be observed on Kataka Maasa Sravishtaa Nakshatra day -Wednesay- 5 Aug. 2020 with visesha pujas, homam and Parayanam .
In view of the current situation, Devotees may follow the rules and perform prarthana from their homes, and receive the blessings of Pujyashri Acharya Swamigal and Sri Mahatripurasundari Sameta Sri Chandramouleeswara Swamy.
Kanikkai samarpanam can be performed through e-seva portal www.kanchimuttseva.org .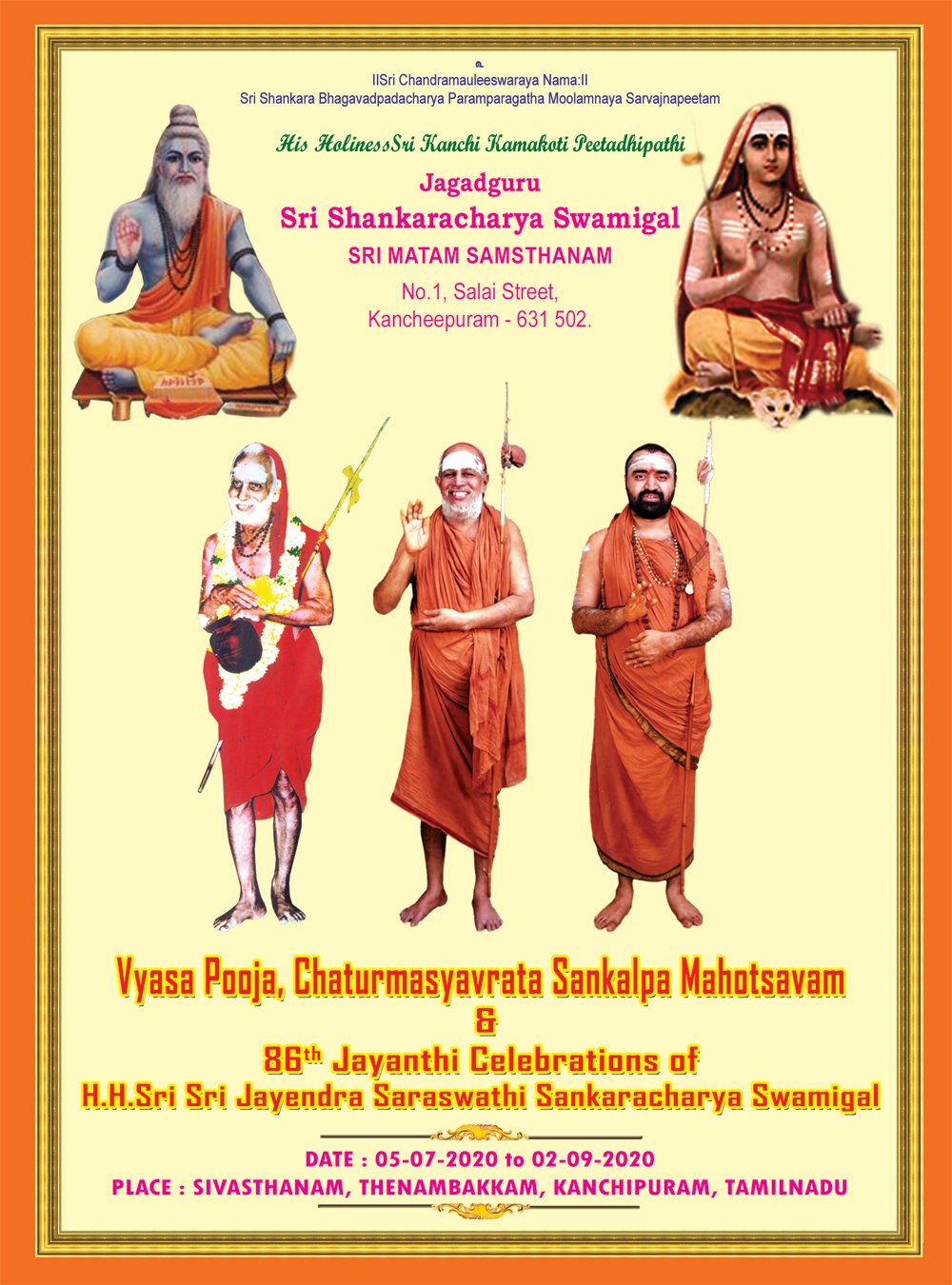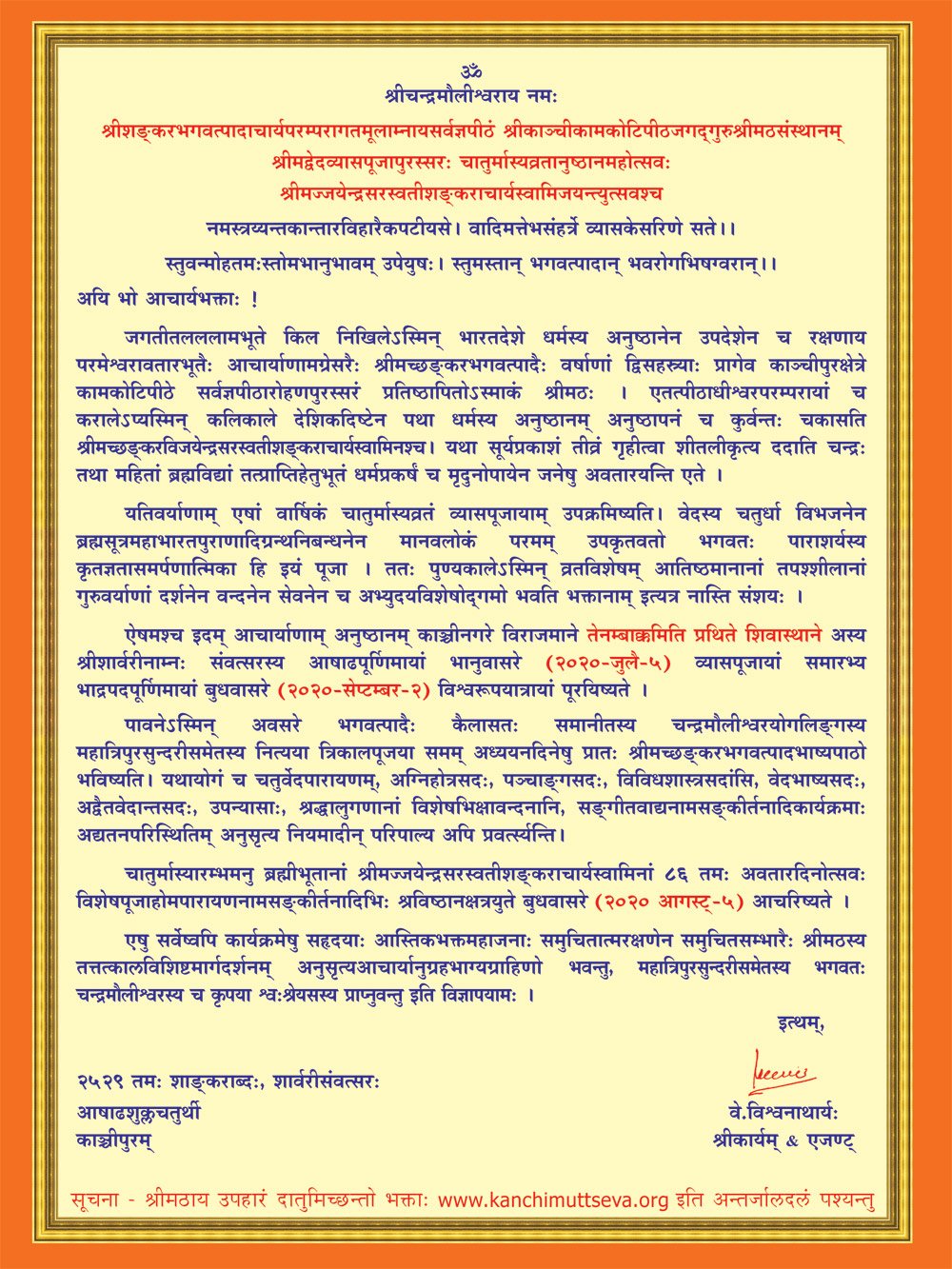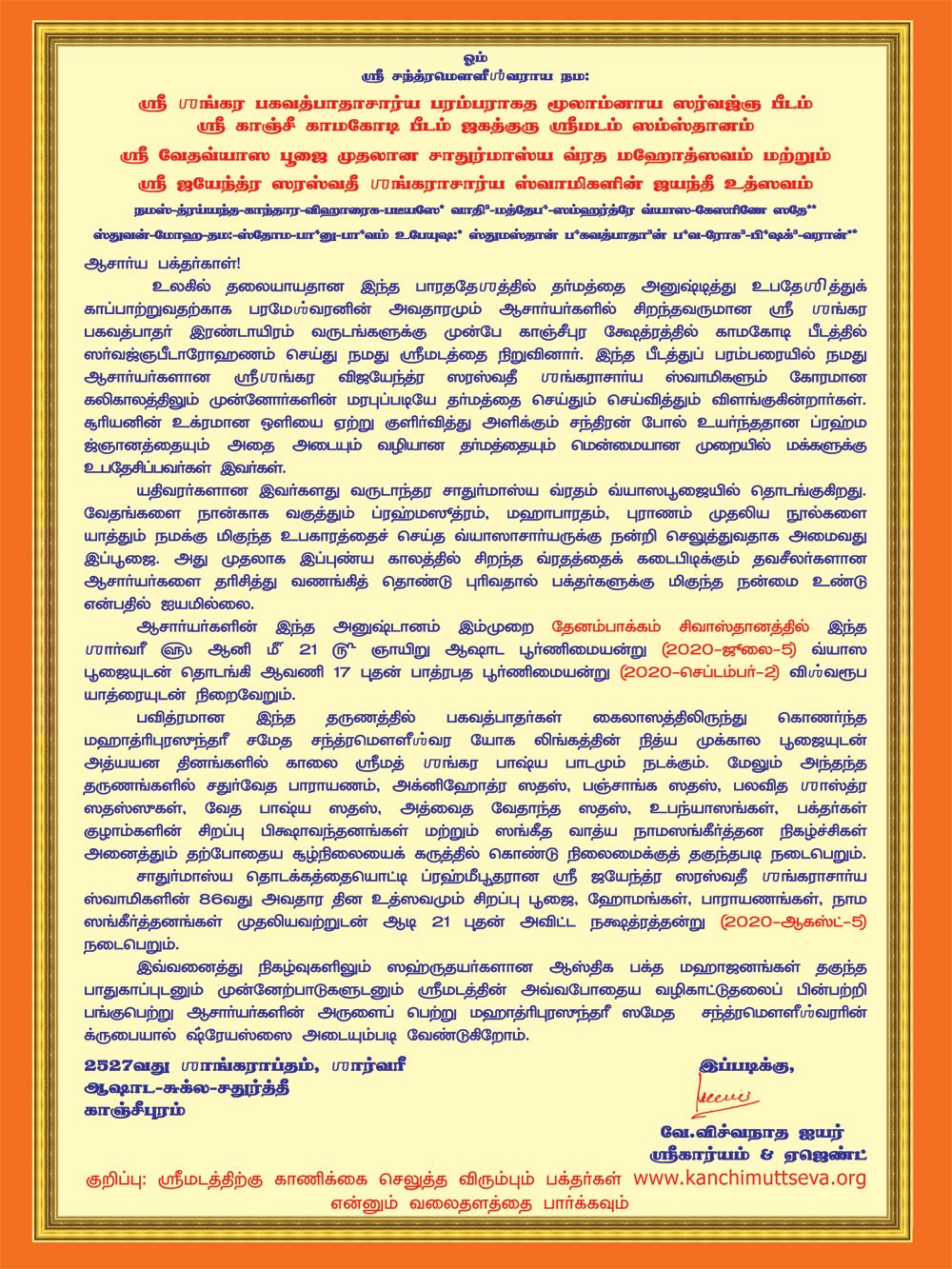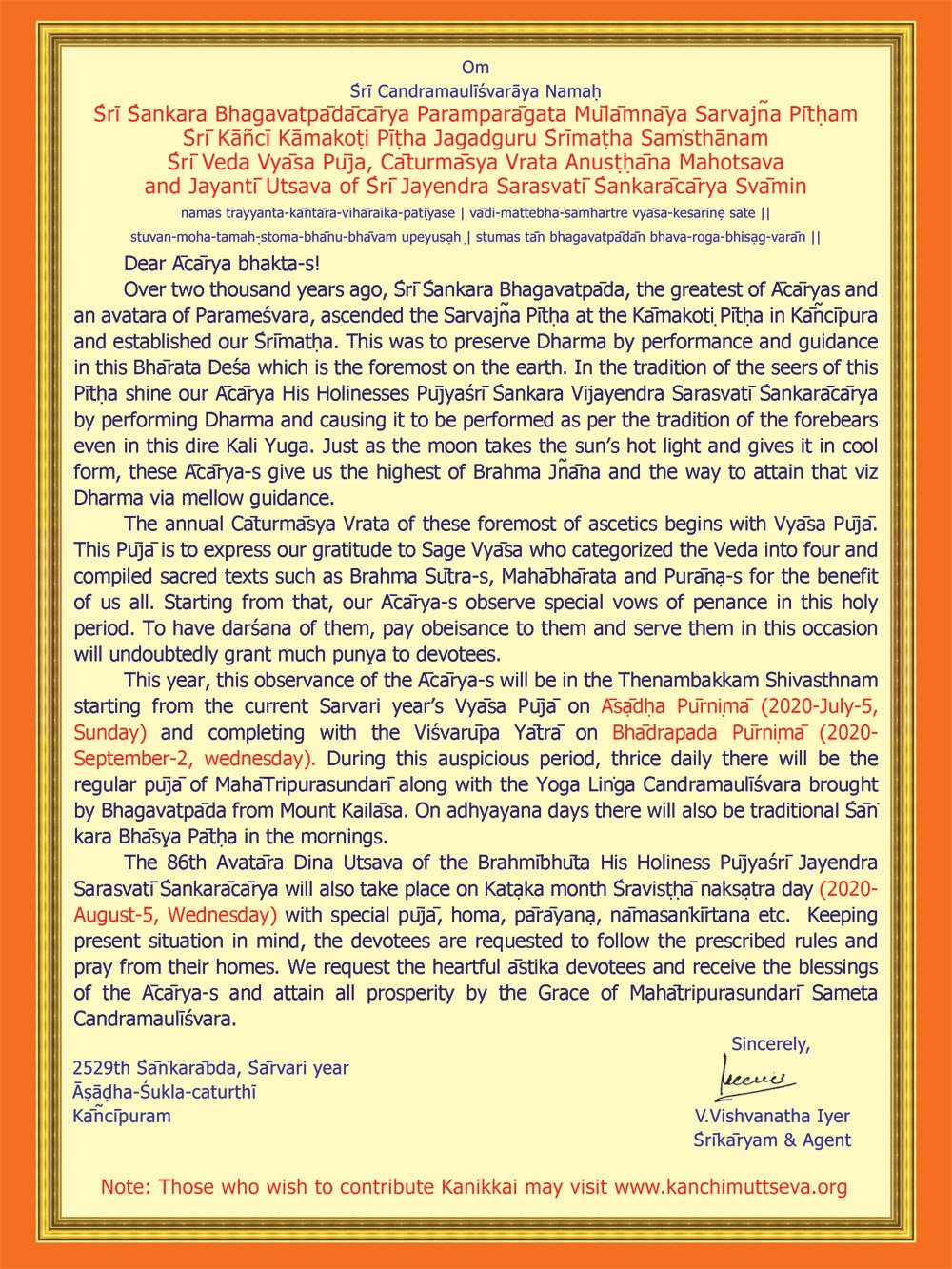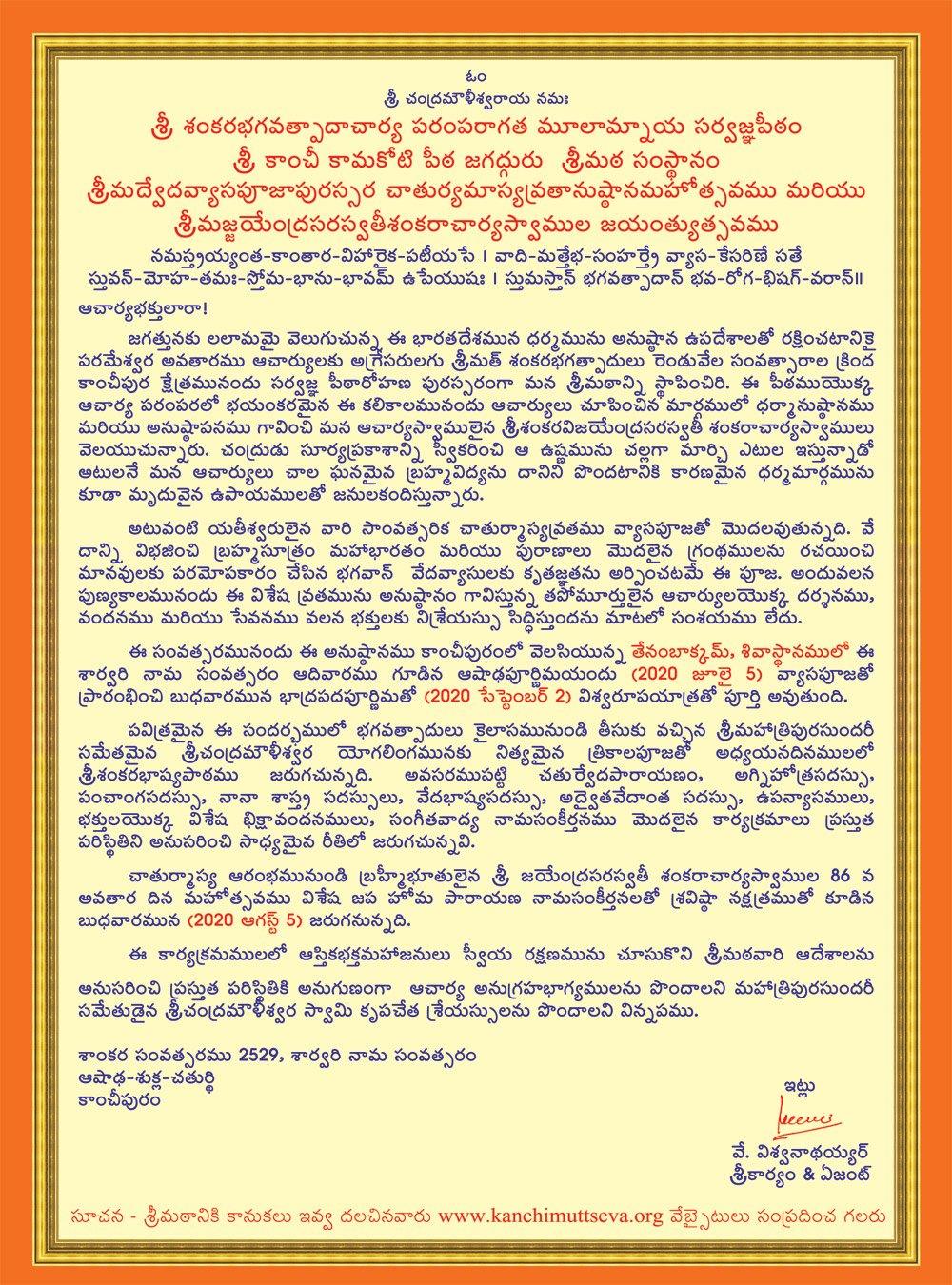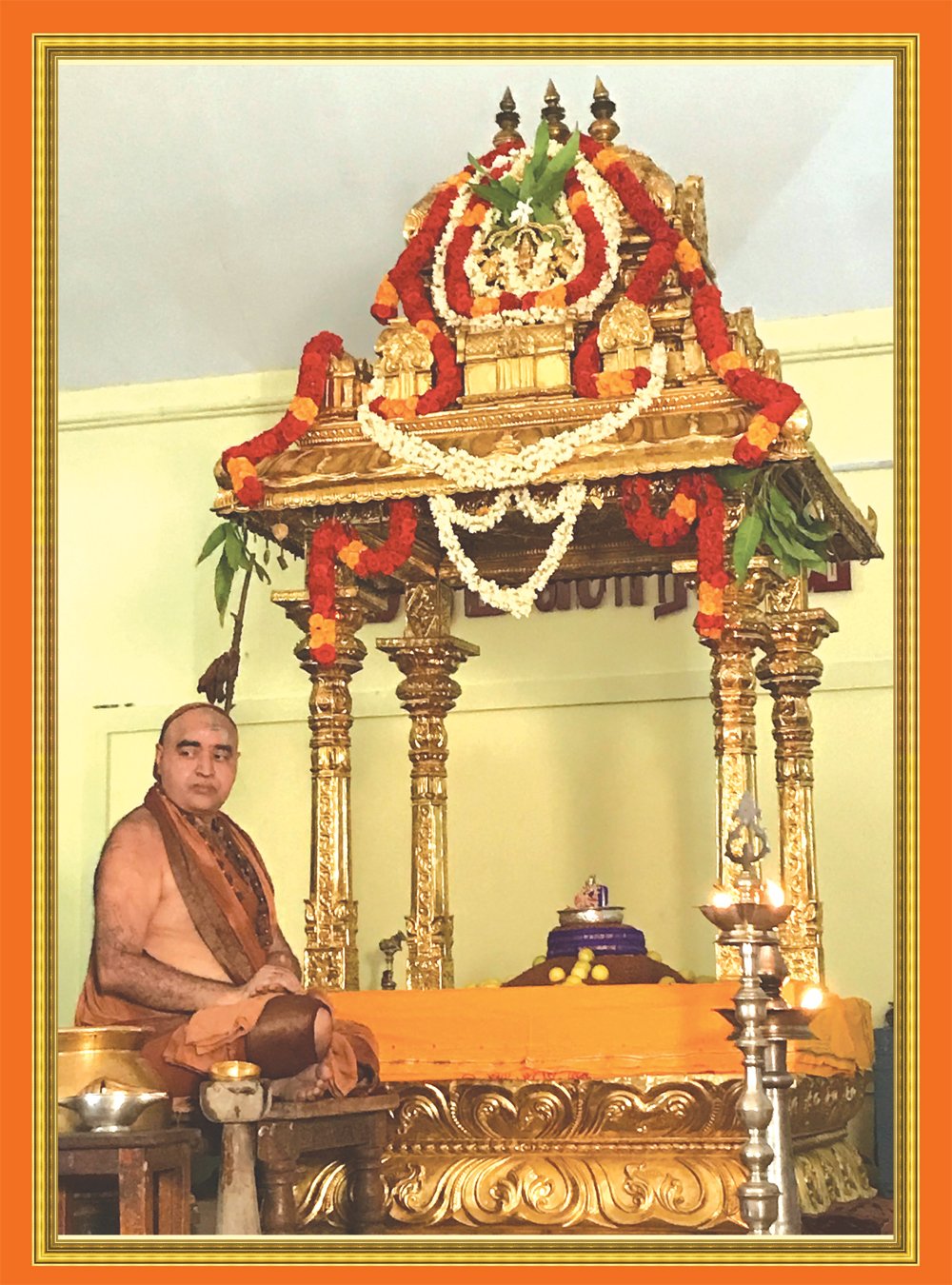 VYASA POOJA & CHATURMASYAM - Article from Kamakoti Pradeepam 
---