Page load depends on your network speed. Thank you for your patience. You may also report the error.
Loading...
78th Jayanthi Mahotsavam of
His Holiness Pujyasri Jayendra Saraswathi Shankaracharya Swamiji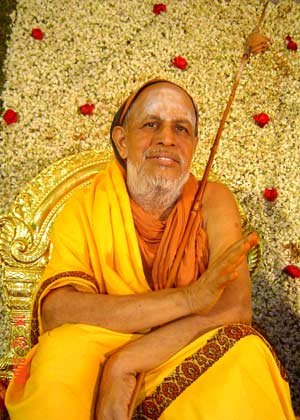 The 78th Jayanthi of His Holiness Pujyasri Jayendra Saraswathi Sankaracharya Swamiji will be celebrated at Shri Kanchi Kamakoti Peetham Shrimatam, Kanchipuram on 3 August 2012. The celebrations will commence on 1 Aug. 2012. Veda Parayanam, Homam, Vidwat Sadas and spiritual discourses will take place as part of the Mahotsav. On the Jayanthi day, His Holiness will bless devotees at 5.00 a.m. with Viswaroopa Darshan. Mangalavadya Nada Sumanjali Samarpanam will be performed by 78 Nadaswaram and Thavil Vidwans. This will be followed by Veda Parayanam, Homam, Vidwat Sadas, spiritual discourses and other programmes.
Asthana Vidwans of Shri Kanchi Kamakoti Peetham will perform musical concerts as follows:
1 Aug - Violin Recital by Shri Ganesh - Shri Kumaresh
2 Aug - Veena Recital by Shri Rajesh Vaidya
3 Aug - Mandolin Recital by Shri Srinivas and Shri Rajesh
Devotees are invited to participate in the Jayanthi celebrations and receive the blessings of Pujyashri Acharya Swamijis.
Click here to read about
* 78th Jayanthi celebrations at Secunderabad Shankara Matam(Hyderabad)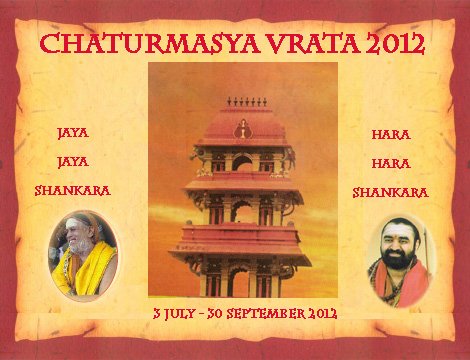 ---