Page load depends on your network speed. Thank you for your patience. You may also report the error.
Loading...
South Indian Purohits Sangh - Meet held
27 Aug. 2011, Kanchipuram

A meet of the South Indian Purohits Sangh took place at Shrimatham, Kanchipuram in the benign presence of His Holiness Pujyasri Jayendra Saraswathi Shankaracharya Swamiji today. His Holiness blessed the gathering with Anugraha Bhashanam. A large number of Purohits participated in the meet. .
His Holiness addressing the assembly of purohits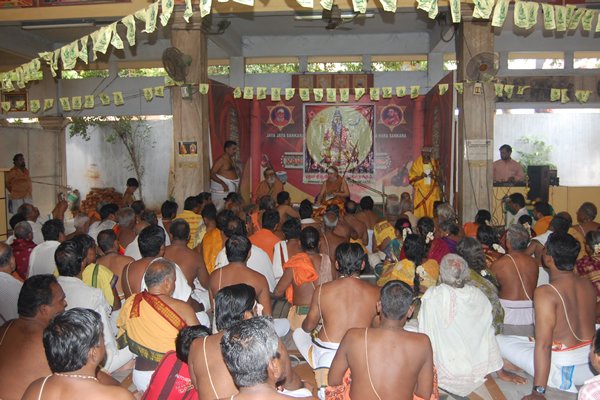 Purohits arriving at Shrimatham
His Holiness blessing the purohits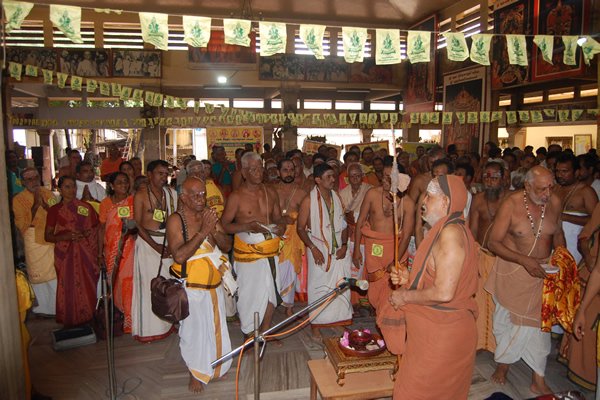 ---