Page load depends on your network speed. Thank you for your patience. You may also report the error.
Loading...
Veda Sammelan at Tiruvanmayur, Chennai - 4 to 7 October 2012
With the Blessings of Jagadgurus Pujyashri Shankaracharya Swamijis of Shri Kanchi Kamakoti Peetham, Veda Dharma Shastra Paripalana Sabha is conducting Veda Sammelanam at Shri Amarabarathy Kalyana Mandapam, West Bank Street, Tiruvanmayur, Chennai from 4 to 7 October 2012. Devotees are invited to participate in the Sammelan and receive the Blessings of The Almighty and Pujyasri Acharya Swamijis.
Detailed progamme is given below:
Programme: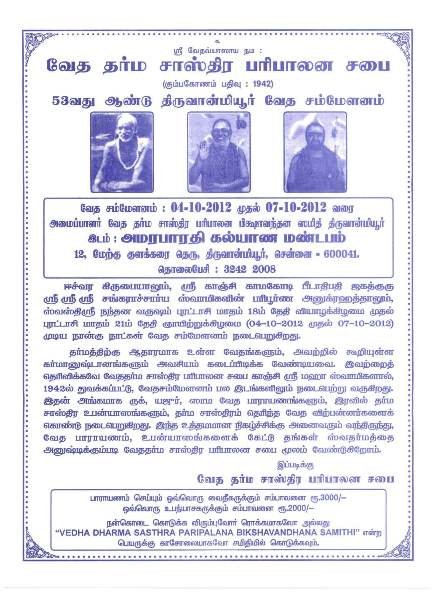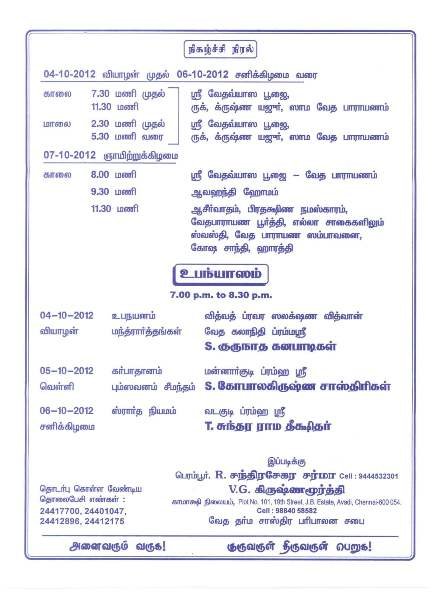 ---
---