Aradhana Mahotsavam of HH Pujyashri Jayendra Saraswathi Shankaracharya Swamigal

04-03-2023

Aradhana Mahotsavam of HH Pujyashri Jayendra Saraswathi Shankaracharya Swamigal - 2 to 4 March 2023

The fifth Varshika Aradhana of HH Pujyashri Jayendra Saraswati Shankaracharya Swamigal will be performed on 4th March 2023 at the holy precincts of His Brindavanam at Shrimatam. From 2nd March onwards, Veda Parayanam, Shastra Sabha, Bhagavata Upanyasam, Sangeetanjali and several other spiritual activities will be performed.
At Shrimatam camp at Kovvuru in Andhra Pradesh, the Aradhana will be performed on the 4th March in the presence of Pujyashri Shankara Vijayendra Saraswathi Shankaracharya Swamigal, with the commencement of Chaturveda Panchashakha Parayanam and Rig Samhita Homam on the 28th Feb. 2023.

Devotees are requested to participate in the divine Guru Aradhana and be the recipients of the blessings of Pujya Acharyas.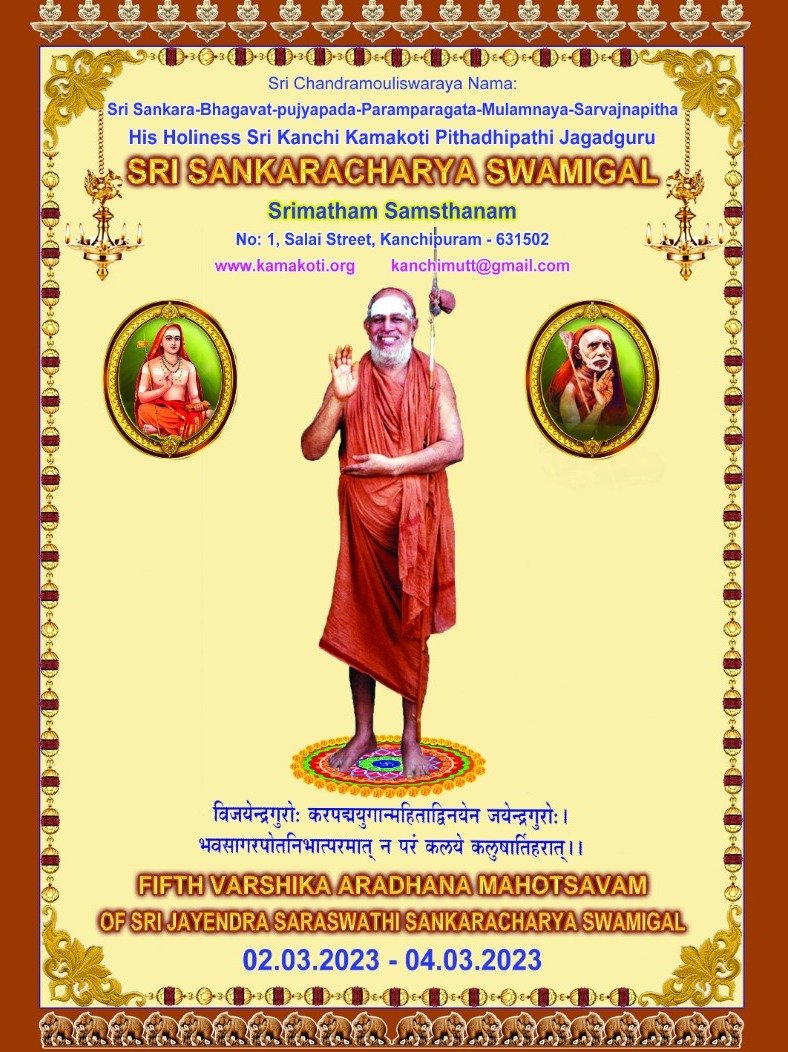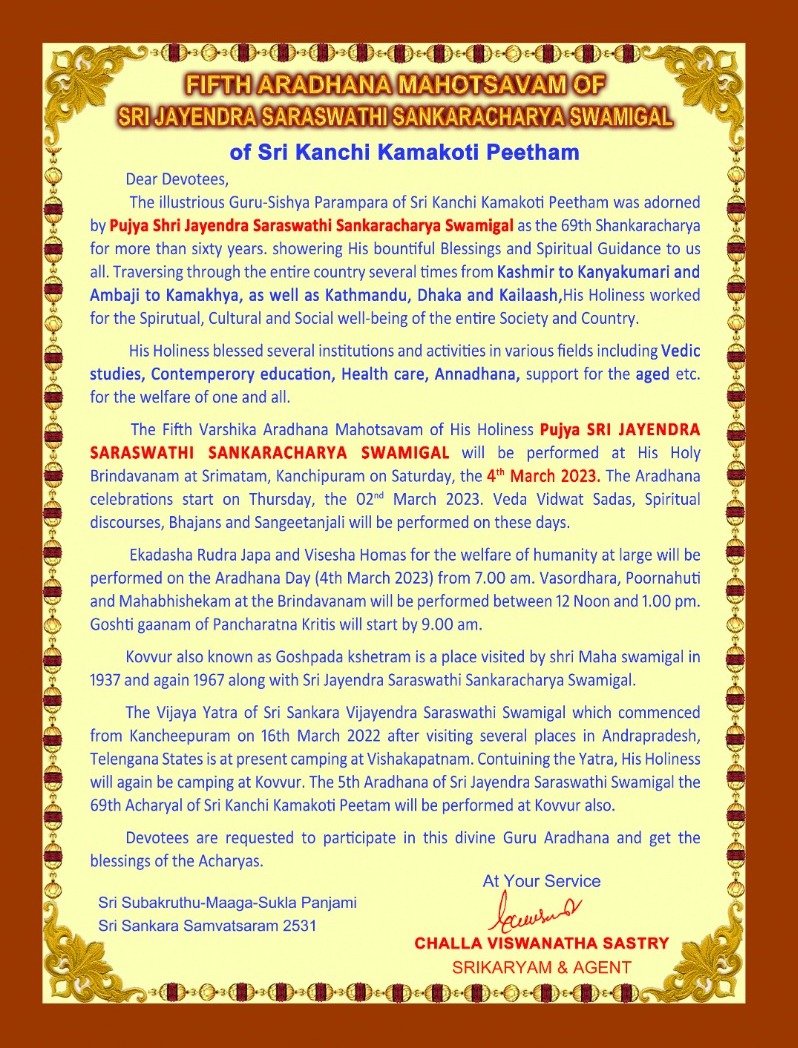 ---