Vaideeswaran Koil is a town located between the famous towns of Sirkazhi and Mayavaram, on the Chidambaram- Kumbakonam State Highway. The famous Vaideeswaran temple is a ``padal petra sthalam'' hallowed by the hymns of saints like Thirugnanasambandar, Thirunavukkarasar, Arunagirinadhar and Kalamegapulavar. The uniqueness of the temple lies in the miraculous cure wrought on visitors afflicted with incurable diseases. Hence the presiding deity of this temple has come by the apt appellation, Vaideeswaran. There are close to 20 theertams in and around the temple.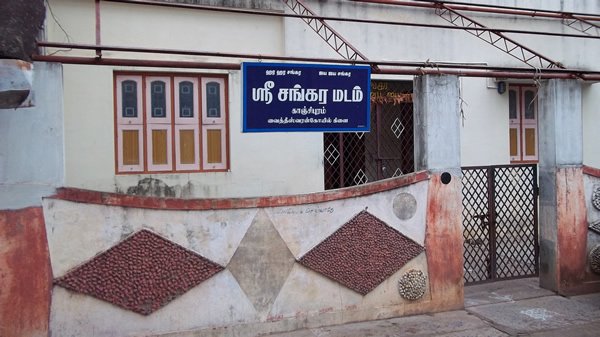 (Front-view of Sri Sankara Matam)
Sri Kanchi Kamakoti Peetam Sri Sankara Matam is located close to this famous temple. Small blocks of land were aquired in 1976 & 1989 and the Srimatam was built. Srimatam serves as the camping and puja place during the visit of Their Holinesses. It also functions as a Yatri Nivas, providing rooms for pilgrims visiting this Kshetra. The Srimatam building is presently undergoing renovation to augment the facilites for pilgrims.
Contact Details:
Sri Kanchi Kamakoti Peetam Sri Sankara Matam
Amman Sannidhi st, Vaitheeshwaran temple
Nagai District 609117
Tamilnadu
Mob Contact: 94866 28810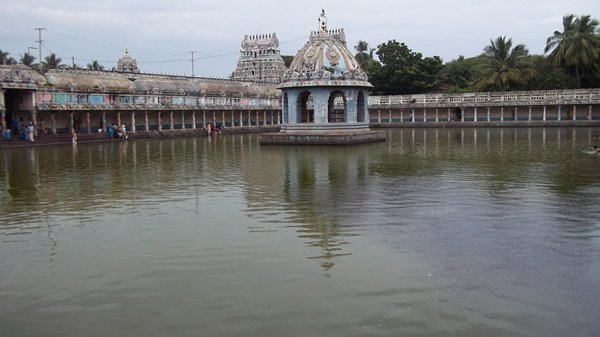 (View of temple teertham)