Tiruchendur is a holy town located in South Tamilnadu, right on the Bay of Bengal. The temple to Lord Subrahmanya is an ancient and famous one. Sri Adi Sankara has visited this temple and in his hymn SubrahmanyaBhujangam on Lord Muruga, Sri Adi Sankara lucidly describes the roaring sea skirting LordMuruga's abode and his mercy.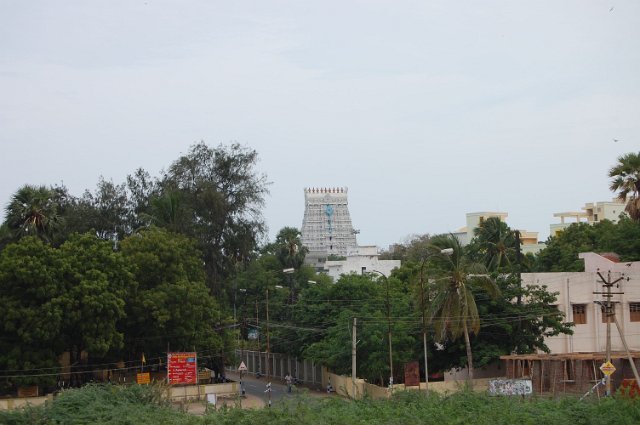 (View of the temple Gopuram from Sri Sankara Matam)
Sri Sankara Matham and Yatri Nivas in Tiruchendur was inaugurated by His Holiness Pujyasri Jayendra Saraswathi Shankaracharya Swamiji on 29 May 2008 and a plaque marking this event can be found at Srimatam. Sri Sankara Matam is located on Travellers Bungalow Road(TB Road), next to the Hotel Udayam International and opposite the police station. One can reach Lord Muruga's temple in just 5 minutes by walk. From the terrace, one can have a panoramic view of the sea-shore and the temple.

Rooms(Single, double) and hall are available for rent in the yatri nivas.
For further details, contact:
Sri Krishnamurthy 9443068099 (preferred contact time - after 1 PM)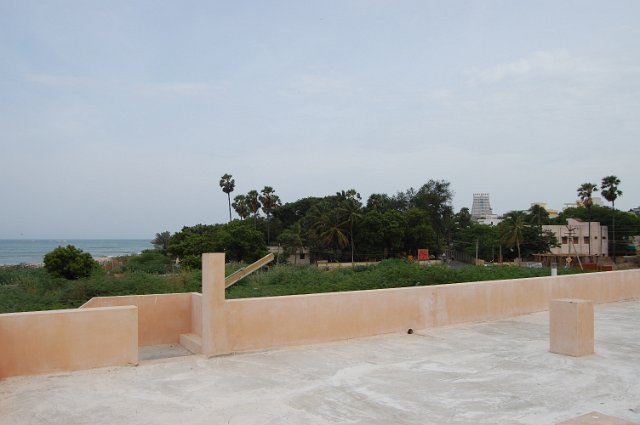 (View of the temple Gopuram & Sea-shore from Sri Sankara Matam)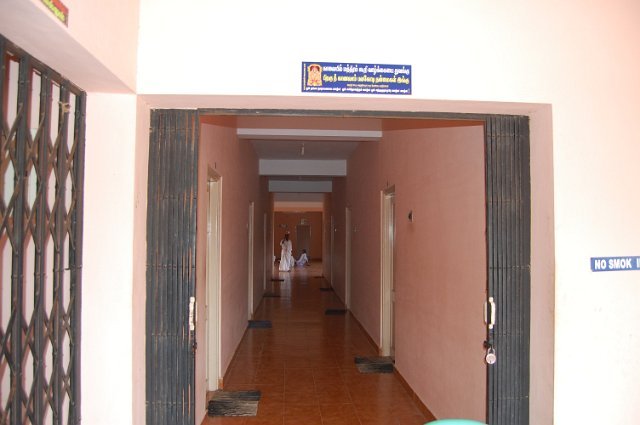 (Inside view of the yatri-nivas - Passage to Rooms)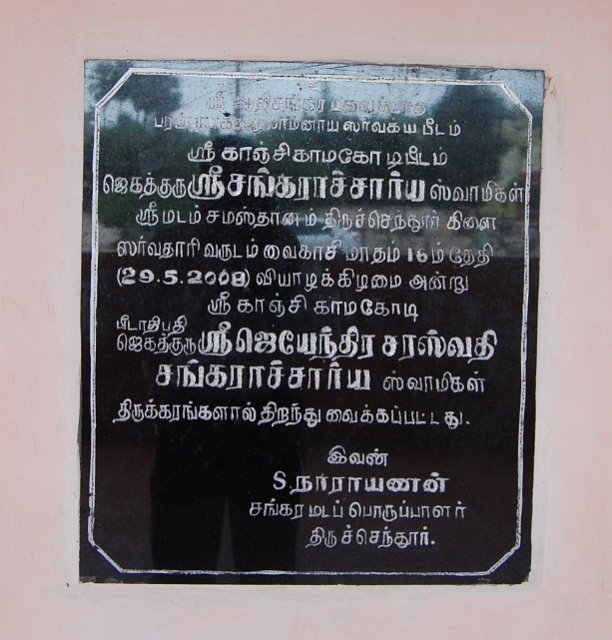 (Plaque marking the establishment of Sri Sankara Matam at Tiruchendur)