Shankara Jayanthi Mahotsavam celebrated in Andhra Pradesh
10- 15 May 2013
With the Benign Blessings of Their Holinesses Pujyasri Shankaracharya Swamijis of Shri Kanchi Kamakoti Peetham, Shankara Jayanthi Mahotsavam was celebrated in different parts of Andhra Pradesh.
At Mukkamala Veda Patashala - 15 - 19 May 2013
Shankara Jayanthi was celebrated at the Veda Patashala and Shivalayam in Mukkamala.Abhishekam, Archana and veda Pathanam by Vedic Students took place on all 5 days.
A Classical Music concert was held on 15-05-13 (Wednesday). On the 16-05-13 (Thursday), a discourse was given on Sri Shankara Vijayam. Sri Putcha Rama Krishna Sastry garu gave a discourse on Dasama Skandham from Srimad Bhagavatham on May 17th, 2013 at Mukkamala Sivalayam as part of Sankara Jayanthi Uthsavalu. Classical music concert on 18-05-13 (Saturday) and classical dancee programme on 19-05-13 (Sunday) were held as part of the celebration.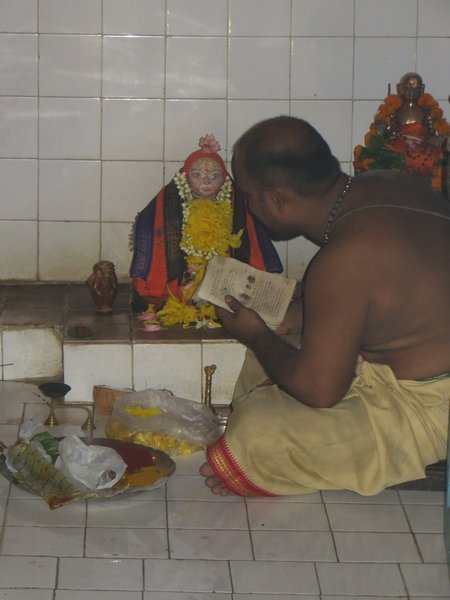 Avataraghatta Parayanam
Veda Vidyarthis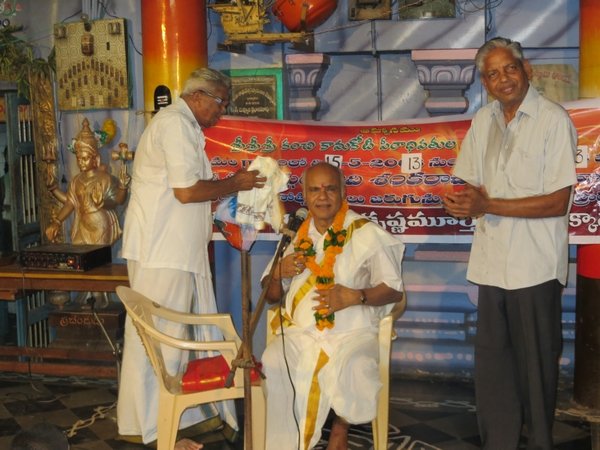 Pravachanam
Adi Shankara being taken in palanquin
Women chanting Adi Shankara Stotras
At Atreyapuram
Devotees celebrated Shankara Jayanthi at Atreyapuram
Portrait of Sri Adi Shankara
View of participating devotees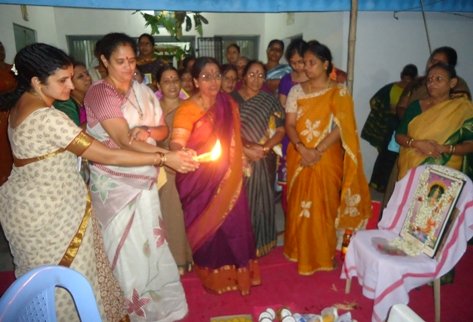 Harati being performed
Discourse
---
---
* Also read: Report on Shankara Jayanthi celebrations in Sikkim - 12-30 May 2013
* Also read: A report on Shankara Jayanthi celebrations held at Shrinagar
---