Page load depends on your network speed. Thank you for your patience. You may also report the error.
Loading...
Pushpa Yagam performed
by Agama Patasala Shivachariars
9 Jan.2015
Students and alumni of Sri Kanchi Kamakoti Peetham's Veda Shiva Agama Patasala at Kanchipuram performed Acharya Samarpanam on the occasion of the 80th Jayanthi Year Celebrations of His Holiness Pujyasri Jayendra Saraswathi Shankaracharya Swamiji at Shrimatam, Kanchipuram.
His Holiness Pujyasri Sankara Vijayendra Saraswathi Shankaracharya Swamiji performed Pushpa Yagam to His Holiness. Abhishekam was performed with flowers of different varieties, accompanied to the chanting of Veda Mantras. Prasadam from different temples were given to His Holiness. Pujyashri Acharya Swamijis blessed the gathering with Anugraha Bhashanam. From very young vidyarthis and senior Shivaachariars participated in the programme and received the blessings of Their Holinesses.

Photos taken on the occasion: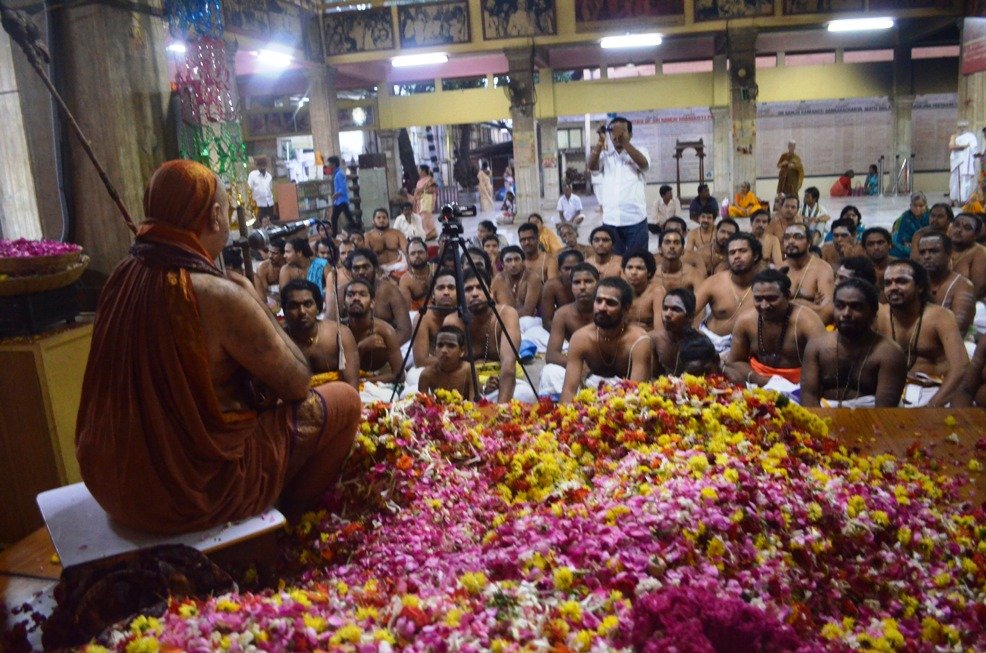 ---