Page load depends on your network speed. Thank you for your patience. You may also report the error.
Loading...
New Year - Manmata Samvatsara - Their Holinesses bless devotees- Camp Chennai - 14 Apr.2015

HH Pujyashri Jayendra Saraswathi Shankaracharya Swamiji and HH Pujyashri Shankara Vijayendra Saraswathi Shankaracharya Swamiji blessed devotees on the occasion of the New Year - 'Manmata Naama Samvatsara'. Samvatsara is the Sanskrit term for "year". In our calendar, there are 60 Samvatsaras, each of which has a name. Once all 60 samvatsaras are over, the cycle starts over again. Read more about our Calendar at http://www.kamakoti.org/kamakoti/details/calendar.html
As per tradition, Vishu Kani - an assortment of auspicious things that is viewed when one opens one's eyes on the New year day - was arranged at Shrimatam camp in Chennai.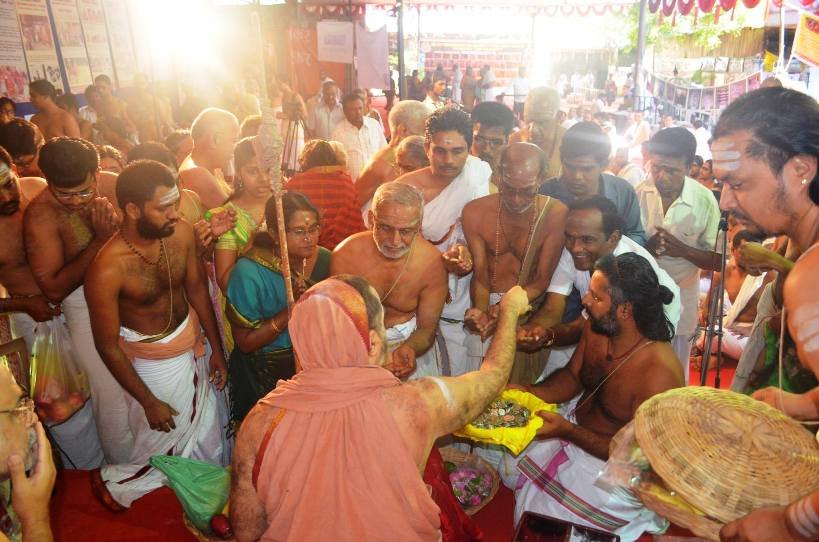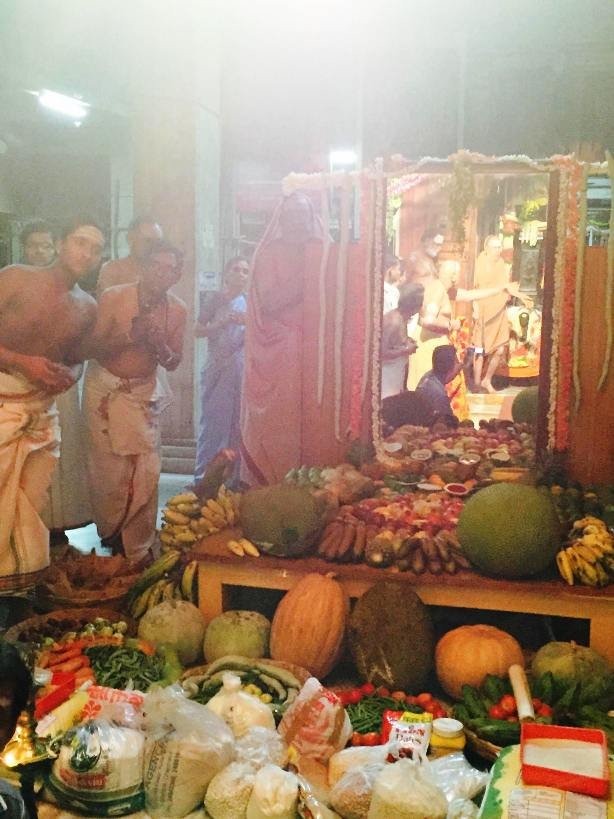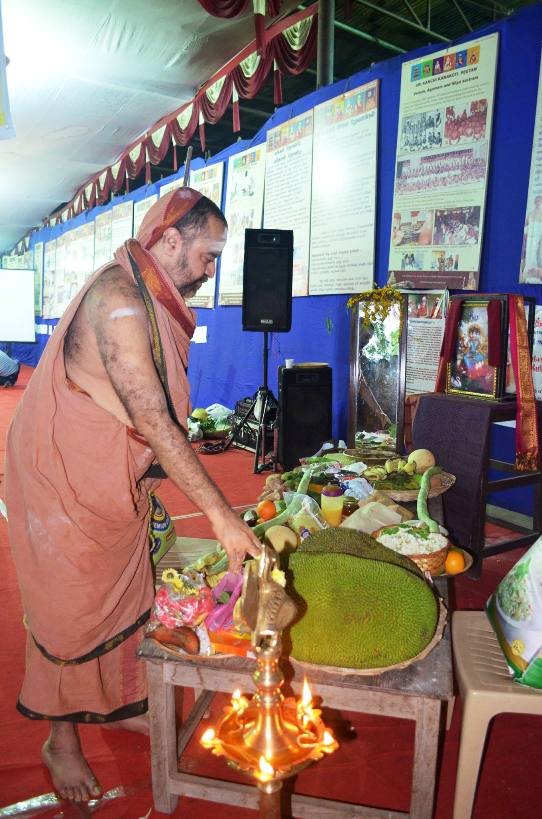 ---
---