Page load depends on your network speed. Thank you for your patience. You may also report the error.
Loading...
Peetarohana Jayanti Celebrated

22 March 2015
The Peetarohana Jayanti of His Holiness Pujyashri Jayendra Saraswathi Shankaracharya Swamiji was celebrated on 22 March2015 - Sunday at Shrimatam Camp in Sri Lakshmi-Kamakshi Temple, RA Puram, Chennai.
Early in the morning, Veda Vidyarthis and Vaidiks from Veda Patashalas in Chennai chanted Sri Rudram -Chamakam .
Prasadams from various temples in Chennai were given to His Holiness. A Public Function was held in the evening in which Pujyashri Acharya Swamijis blessed the devotees with Anugraha Bhashanam. HH Pujyashri Shankara Vijayendra Saraswati Shankaracharya Swamiji performed Pushpabhishekam to HH Pujyashri Jayendra Saraswathi Shankaracharya Swamiji.?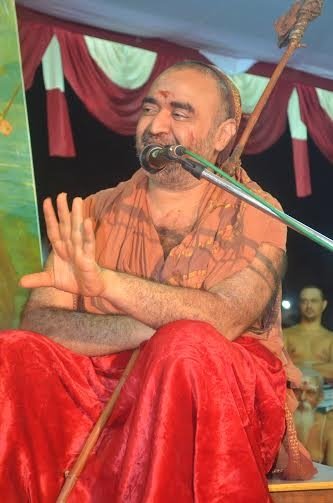 Anugraha Bhashan of HH Pujyashri Shankara Vijayendra Saraswathi Shankaracharya Swamiji on the occasion:

Part 1 -
Part 2 -

---
---