Page load depends on your network speed. Thank you for your patience. You may also report the error.
Loading...
"Sri Jayendra Vijayam" - Book Released

A book titled 'SRI JAYENDRA VIJAYAM' was released by Sri Periyava on 19th Nov 2015 during Sri Periyava's visit to Mumbai as part of Sathabhishekam celebrations. Sri. Ramadorai, former CEO of TCS, received the book. Shri. P.R.KANNAN, Navi Mumbai, who compiled the book, received the blessings of His Holiness.

The book describes HH Pujyashri Jayendra Saraswathi Shankaracharya Swamigal's early life and Yatras upto the year 1987; it carries updated Appendices detailing the services of Sri Matham and the leadership of Sri Periyava. The book is available at http://kamakoti.org/kamakoti/books/SRI%20JAYENDRA%20VIJAYAM.pdf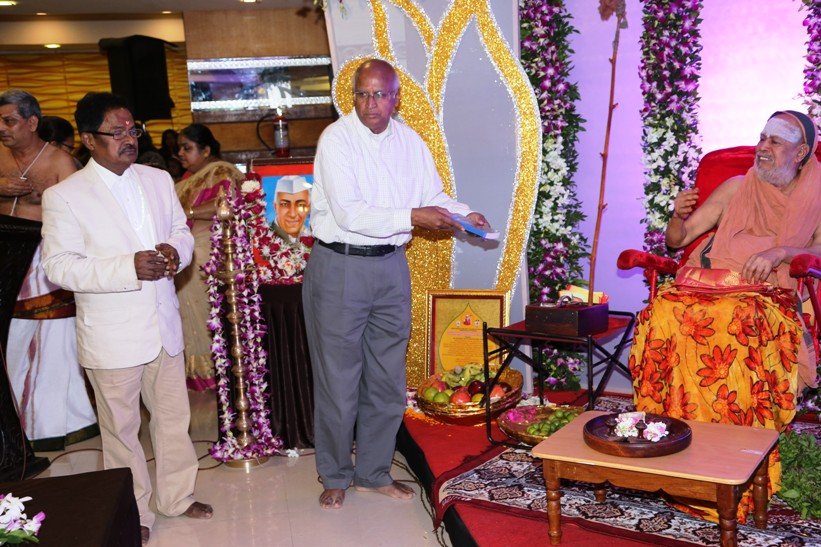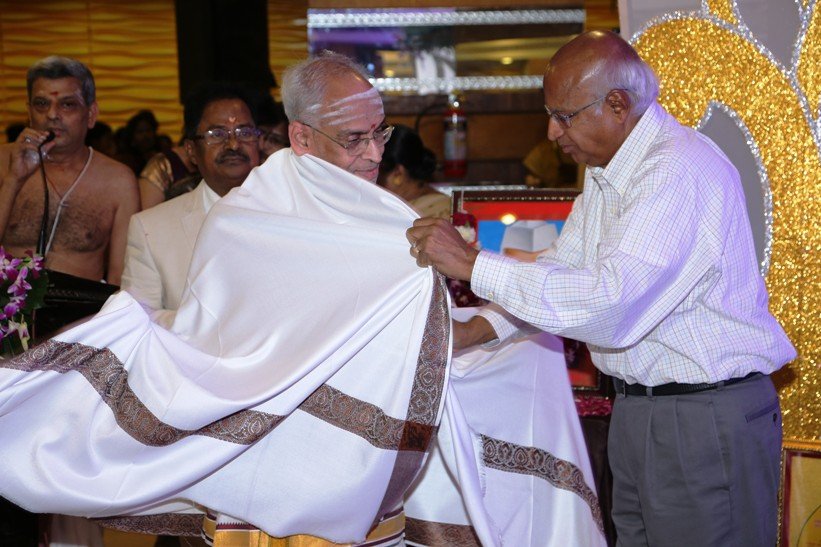 ---
---