Page load depends on your network speed. Thank you for your patience. You may also report the error.
Loading...
Veda Dharma Shastra Paripalana Sabha -
Visesha Upanyasam at Kanchipuram
23 Aug. 2015

103rd Visesha Upanyasam by Veda Dharma Shastra Paripalana Sabha took place on 23rd August 2015 from 3.00 PM to 5.30 PM on the occasion of "Sri Kanchi Kamakoti Peetathipathi Jagadguru Sri Sri Sri Jayendra Saraswathi Sankaracharya Swamigal Sathabisheka Jayanthi Mahothsavam" @ Sri Kanchi Kamakoti Peetam, Kanchipuram. His Holiness blessed the gathering with Anugraha Bhashanam.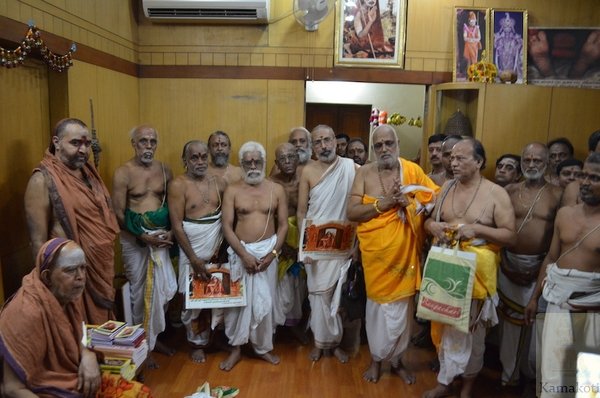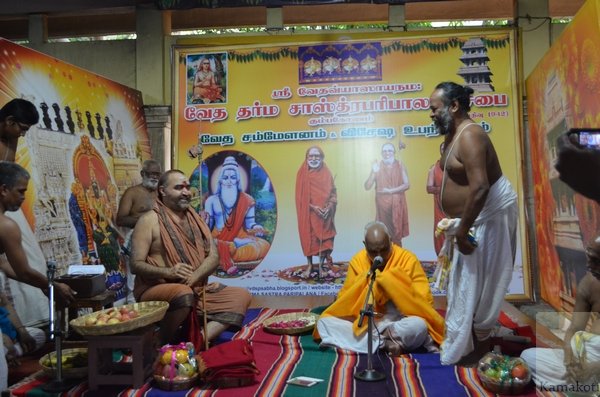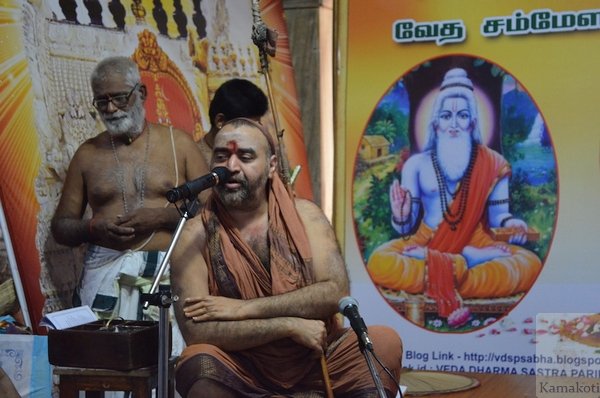 ---
---