Page load depends on your network speed. Thank you for your patience. You may also report the error.
Loading...
Shankara Jayanthi Mahotsav at Srinagar, Jammu & Kashmir
23-30 April 2017
With the Benign Blessings of Their Holinesses Pujyasri Shankaracharya Swamijis of Shri Kanchi Kamakoti Peetham, Shankara Jayanthi Mahotsav will be celebrated at Srinagar, Kashmir, and Veda Sammelan will be conducted at Shankaracharya Hill, Srinagar, J&K from 23rd to 30th April this year. Krishna Yajur Veda Samhita Parayana, Rigveda Samhita Havan, Rig and Sama Veda Parayanam, Rig Veda Dasha Grantha Parayana, Chandi Parayan, Visesha Havans and Radha Kalyanam will be held. On Sri Shankara Jayanti Day - Vaishakha Shukla Panchami - 30 April 2017, Abhishekam, Arachana and Parayanam will be done at Shankaracharya Hill. Adi Shankara Avatara Ghatta Parayanam will be performed. Veda Parayana Purti and Poornahuti will take place that day. It is important to observe that with the benign blessings of Pujyashri Acharyas, Shankara Jayanthi is being celebrated annually at Shankaracharya Hill in Kashmir since 2012, and each year's programme is uniquely designed with different Veda Shakhas and other stotras being chanted. For further details pl contact Shri Balasubramanyam 09840056148 or 9840412086. Devotees are invited to participate and receive the blessings of His Holiness and Anugraha of Jyeshtha Mata Devi and Sri Tripurasundari Sameta Chandramouleeshwaraswamy.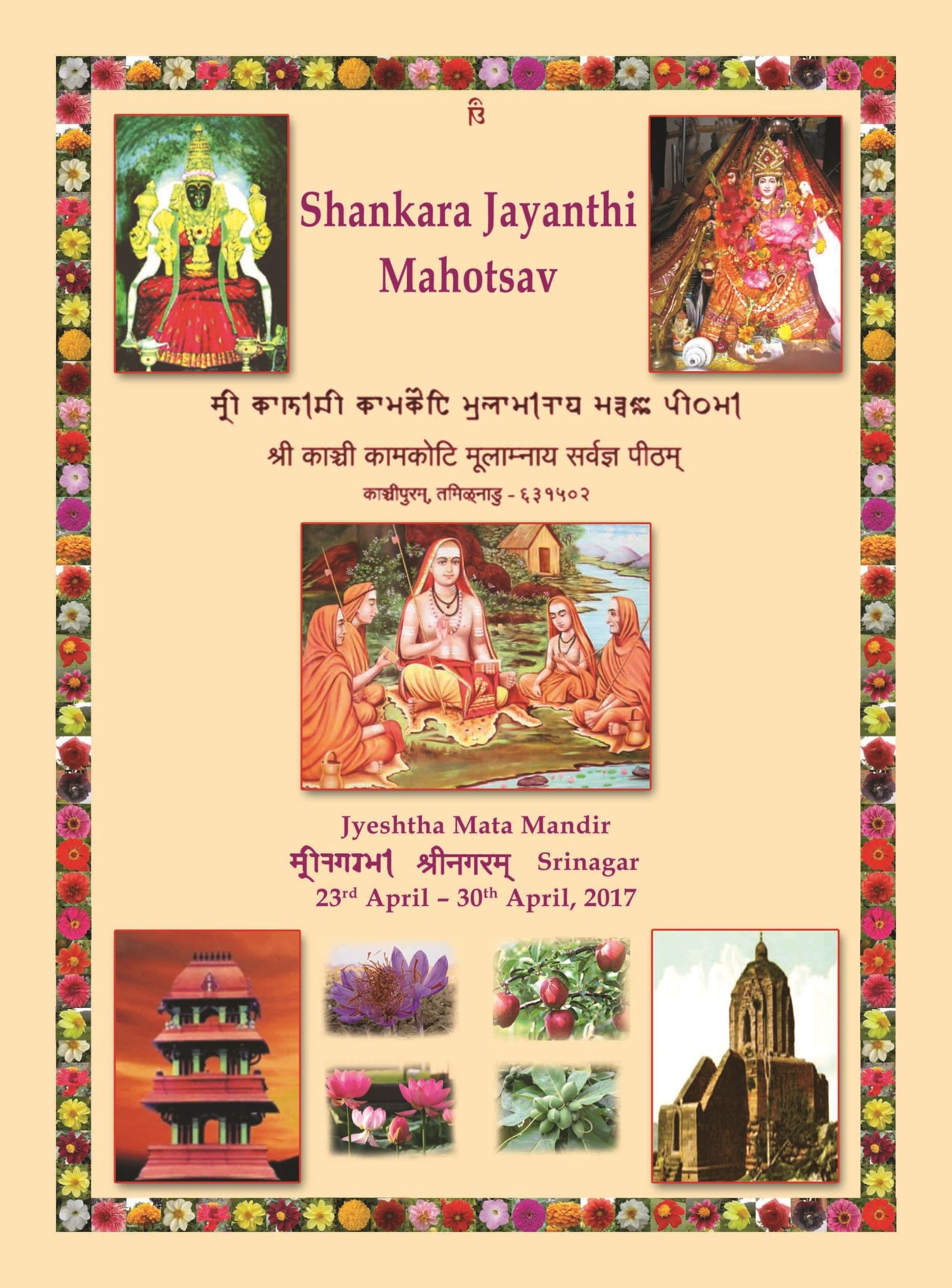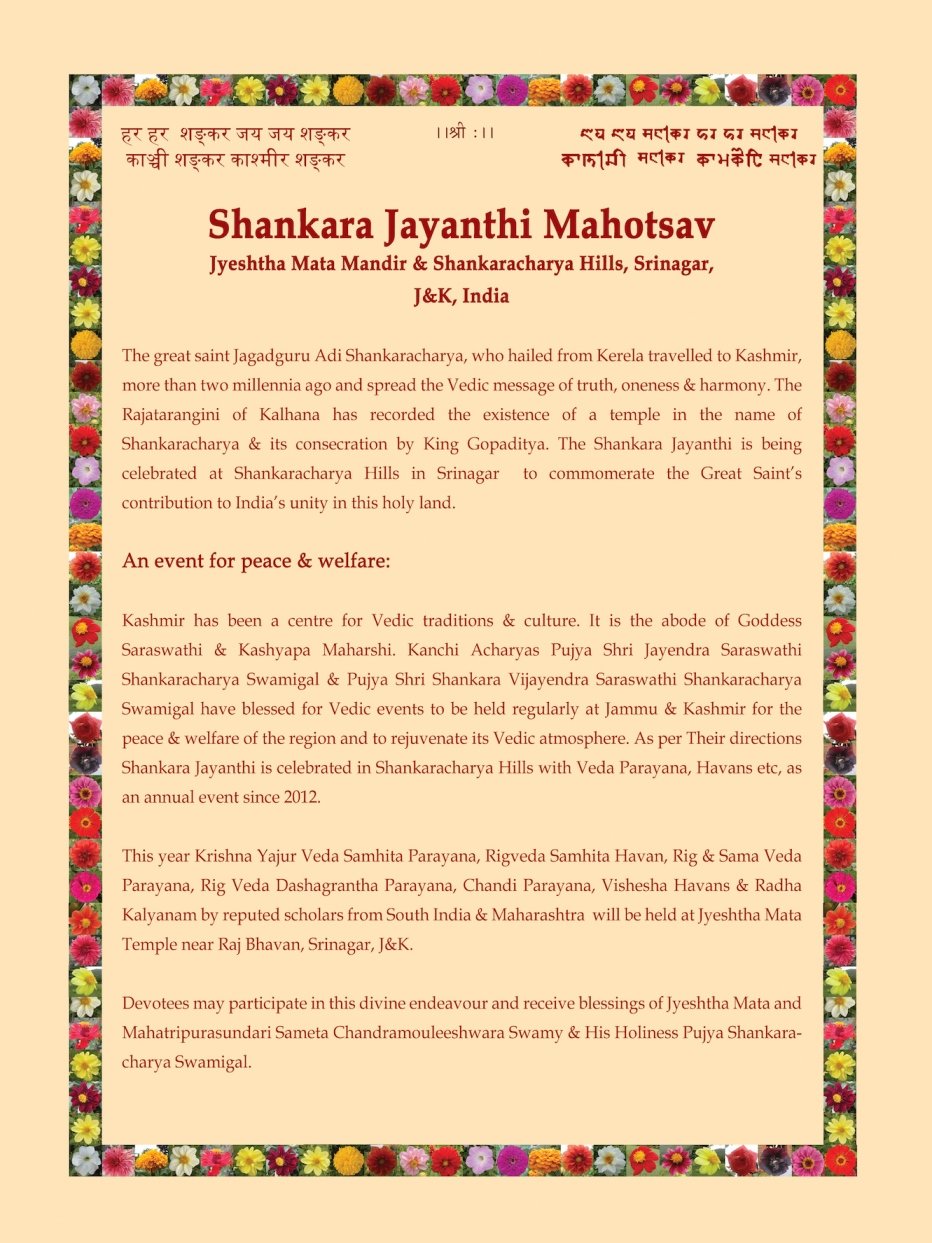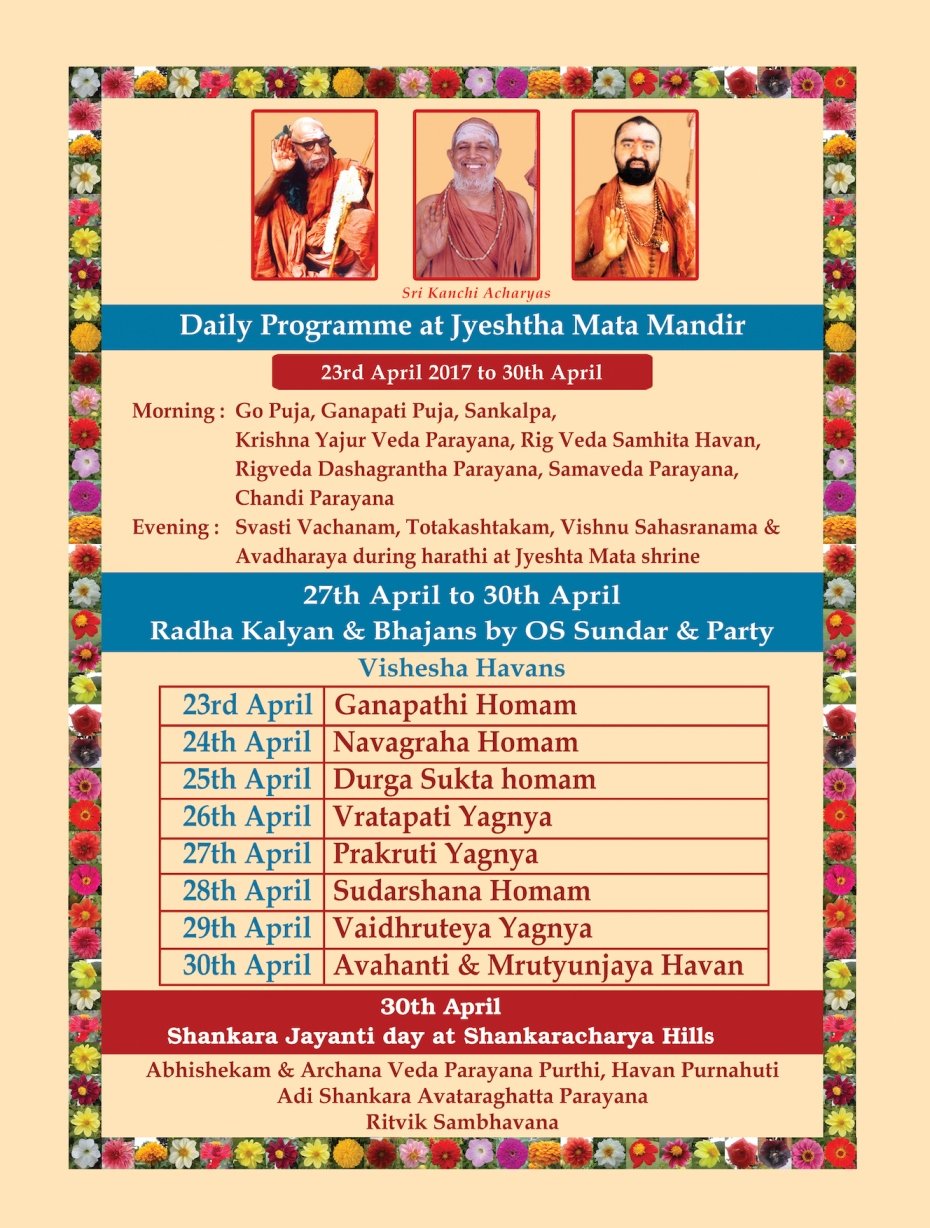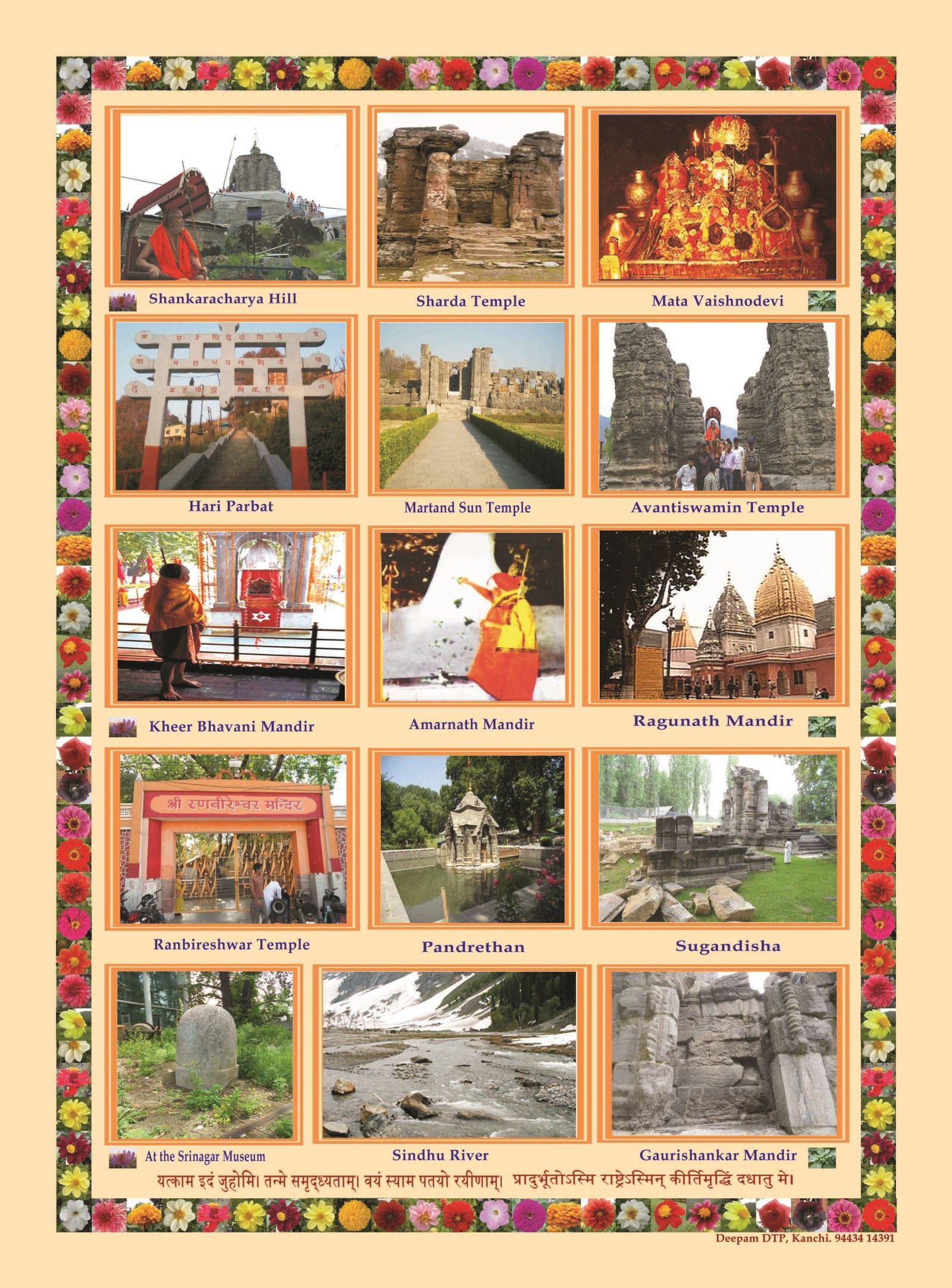 ---
---