Sri Kanchi Kamakoti Peetam
Ekkavan Shakti Peeth, Ambaji, Gujarat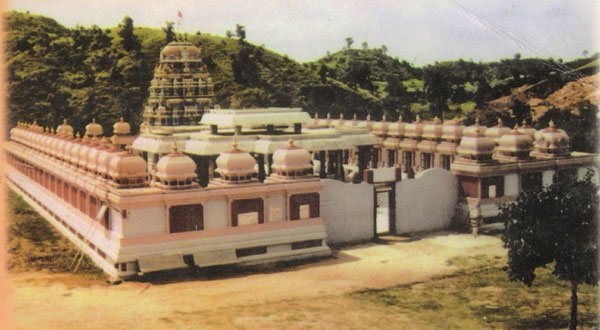 Two decades since its inception in 1987 by Their Holinesses Pujyasri Shankaracharya Swamijis of Sri Kanchi Kamakoti Peetam, the unique Ekkavan Shakti Peeth Mandir has become a landmark shrine in Gujarat. Puranas mention 51 (Ekkavan) Shakti Peeths. Kanchipuram is one of the Shakti Peeths and other Shakti Peeths are spread across the country. In an initiative to showcase the forms of Devi in all the Shakti Peeths in one place and to enable devotees to have the bliss of darshan of the Devi in her different manifestations in the various Shakti Peeths, the Ekkavan Shakti Peeth Temple was consecrated by Their Holinesses in Ambaji, another famous Shakti Peeth. Located in sylvan surroundings, the temple is a haven of peace and tranquility.
The Mahakumbhabhisheka Mahotsavam and Consecration of the Rajagopuram of the temple was performed on 8th June 2008, Sunday, in the benign presence of His Holiness Jagadguru Pujyasri Jayendra Saraswathi Sankaracharya Swamiji.
---
---
Back to the News Page