Kanchi Kamakoti Peetam SRI SANKARA MATAM
Haridwar, Uttarakhand
The holy city of Haridwar in Uttarakhand- the Dev Bhoomi is an important pilgrimage centre. Every Hindu makes it a point to visit Haridwar and have a dip in the holy Ganges river. Sri Kanchi Kamakoti Peetam Sankara Matam is located in Jodhmal Road in Haridwar, right on the banks of the holy river Ganga.
In the past, Their Holinesses Pujyasri Jayendra Saraswathi Shankaracharya Swamiji and Pujyasri Sankara Vijayendra Saraswathi Shankaracharya Swamiji have camped in Srimatam, Haridwar and performed the Nitya Sri Tripurasundari Sametha Sri Chandramouleeswara Puja.
Srimatam at Haridwar serves as a Yatri Nivas for devotees visiting Haridwar.
Contact Information:
Shri Davey - Manager, Sri Kanchi Kamakoti Peetam Haridwar branch,
No:3, JODHAMAL ROAD,
NEAR BIRLA GHAT,
Haridwar - 249 401
Phone: 01334 -224005
Mobile: 09412379061
email:haridwar.kanchimutt@gmail.com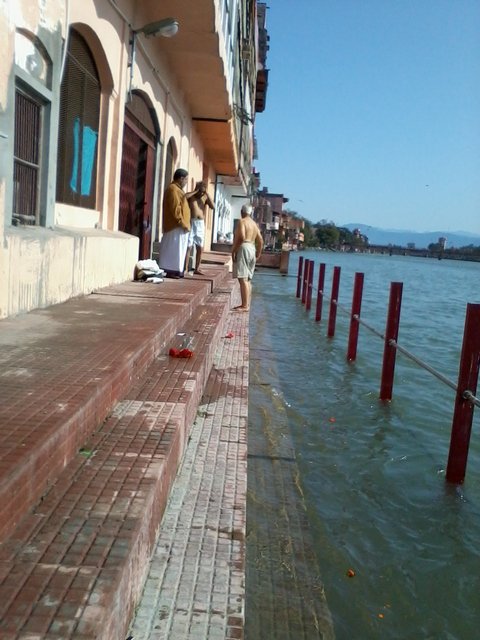 View of the River Ganga from Srimatam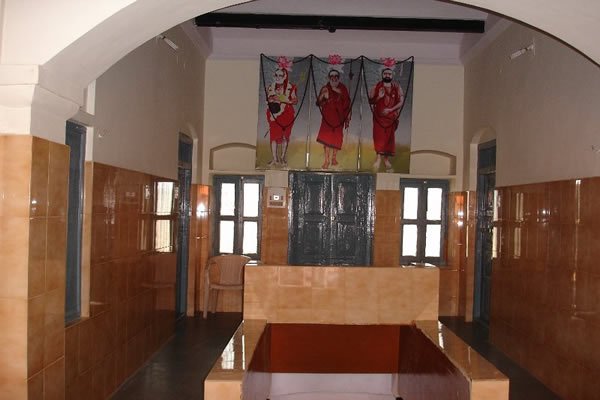 Portraits of Their Holinesses inside Srimatam
Srimatam's other Institutions and temples in Haridwar
Sri Adi Sankaracharya Mandir near Lakshman Jhula

Sri Makaravahini Ganga Devi Mandir, Haridwar




Sri Makaravahini Ganga Devi Mandir, Haridwar




Goshala inside the temple