Kanchi Kamakoti Peetam SRI SANKARA MATAM
TIRUVANNAMALAI
Sri Kanchi Kamakoti Peetam Sri Sankara Matam, Tiruvannamalai is located on the Girivalam Road, opposite the Simha Tirtham.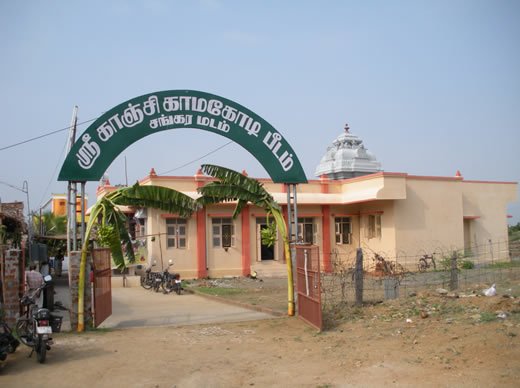 Tiruvannamalai is the famous Agni Kshetra where Lord Shiva assumed the formless- form of a huge blazing flame. The Arunachala Hill is revered as Shiva himself and devotees visiting this holy town make it a point to perform Girivalam around the sacred hill.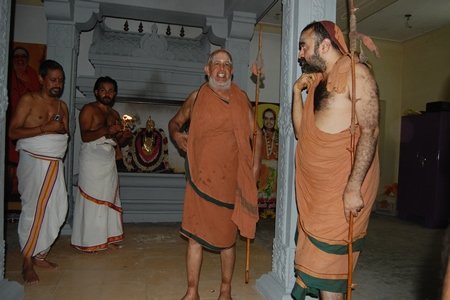 Sri Sankara Matam is located on the Girivalam path. Regular pujas are offered to the Shrines inside Srimatam. A goshala is located inside the Srimatam premises.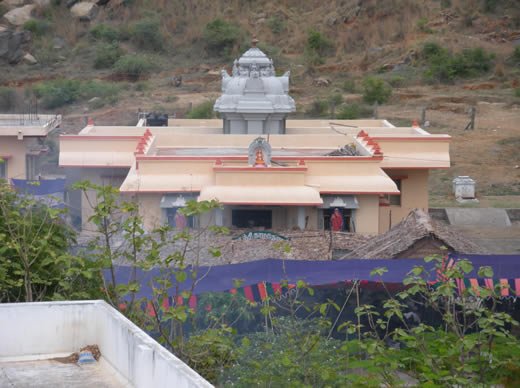 On all the full-moon days(Pournami), Chandi Homam is performed at Srimatam. Recently, the 75th Avatara Mahotsav of His Holiness was celebrated and as a part of it, a Vanotsavam (Tree-planting programme) was held at Srimatam. (See here for more details)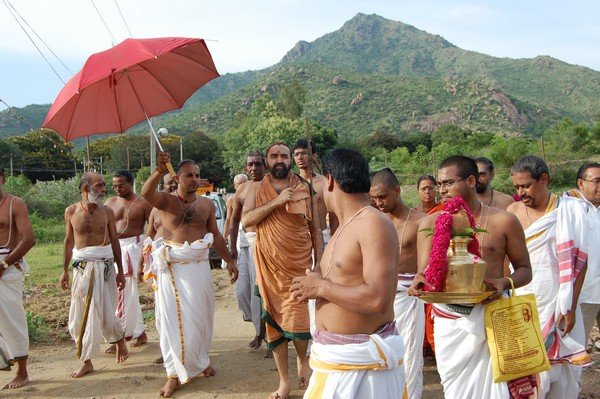 His Holiness entering Srimatam - the divine Arunachala in the background