Shankara Jayanthi Mahotsavam celebrated in Asansol
22 May 2013
With the Benign Blessings of Their Holinesses Pujyasri Shankaracharya Swamijis of Shri Kanchi Kamakoti Peetham, Shankara Jayanthi Mahotsavam was celebrated in Asansol in Burdwan District, West Bengal. The celebrations were hosted by the Marwari Federation of Asansol.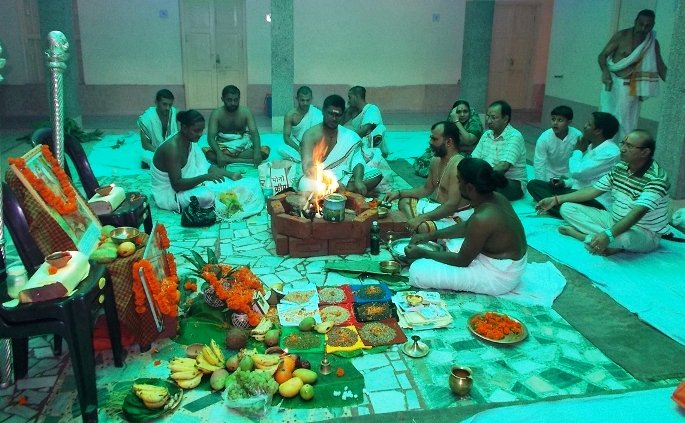 Yagnya being performed
As part of the Mahotsav, Ganapati Havan and Navagraha Yagnya and Visesha Pujas were performed for Universal Peace. Vedic chanting was performed by pandits from various parts of the country in different Veda Shakhas.
Back to news page