Brahmaputra Aarti Performed
10 Mar. 2014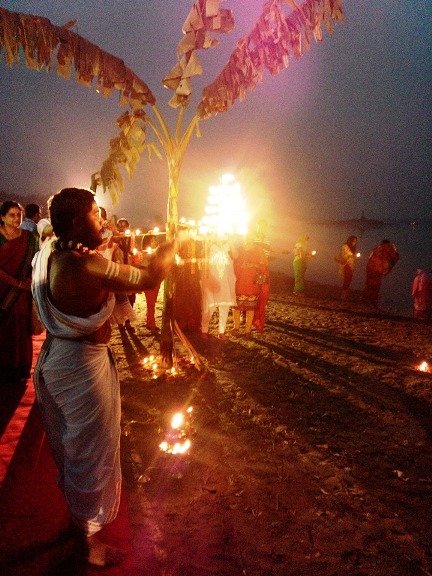 With the Blessings of His Holiness Pujyashri Jayendra Saraswathi Shankaracharya Swamiji and His Holiness Pujyashri Shankara Vijayendra Saraswathi Shankaracharya Swamiji , Brahmaputra Aarti was performed at Guwahati today for the first time. A team of close to 100 Veda Pandits belonging to different Veda Shakhas chanted veda mantras and performed the Aarti on the banks of the river Brahmaputra. Devotees joined the pandits in performing the aarti. The Veda pandits are camping at the Purva Tirupati Balaji Mandir in Guwahati, on the way back from the Veda Sammelan organized in Itanagar and Ziro towns in Arunachal Pradesh.

It is the benign directions of His Holiness that our sacred rivers must be worshipped, and Aarti must be performed all along the banks of rivers, along the lines of the Ganga aarti performed to the river Ganga.
Earlier, the group of Vedic scholars visited the Umananda temple, located on an island in the Brahmaputra and performed Pujas and Vedic Chanting.


News regarding the programme that appeared in some N-E newspapers:

(Source: Pratah Khabar)

(Source: Dainik Purvoday)

(Source: Purvanchal Prahari)