Sri Kanchi Kamakshi Ambal Kumbhabhishekam

9 February 2017 - Thursday

Jeeranodhanara Ashtabandhana Mahakumbhabhishekam of Sri Kanchi Kamakshi Ambal will take place on Thursday - 9 February 2017- the 27th day of the Thai month of Swasti Shree Durmukhi year with the benign blessings and by the divine hands of Sri Kanchi Kamakoti Peetadhipati Jagadguru Pujyashri Jayendra Saraswathi Shankaracharya Swamigal and Jagadguru Pujyashri Shankara Vijayendra Saraswathi Shankaracharya Swamigal. 

The Kumbabhishekam events start on 3 February 2017 with Anugnyai, Sri Vigneshwara Puja, Sankalpam, Sri Ganapati Homam and Sri Navagraha Homam.

On the 9th, the Maha Kumbhabhishekam will take place between 9 am and 10 am. Various spiritual and cultural programmes will be held on all days during the Kumbabhishekam.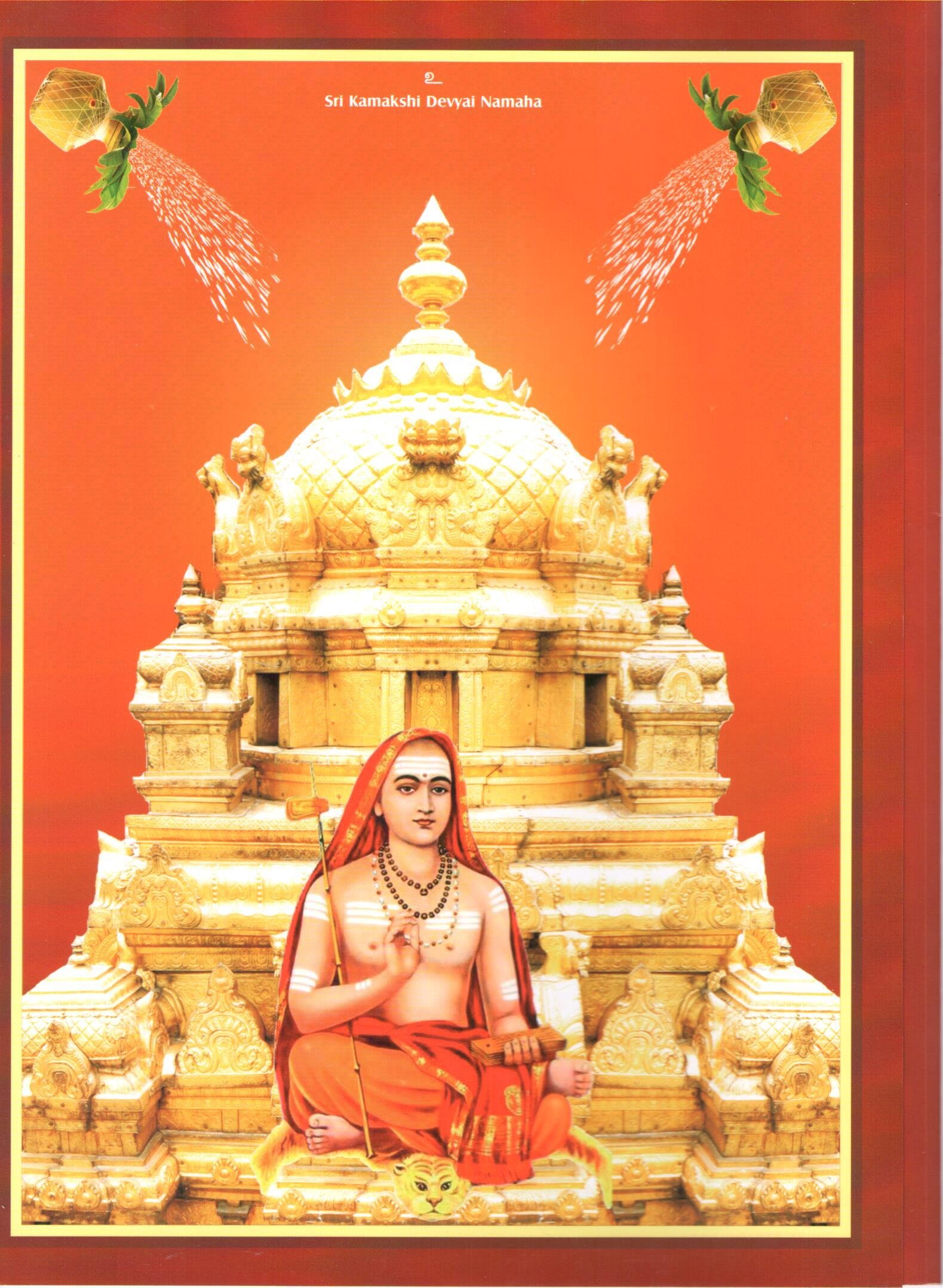 Click here for invitation and complete schedule in
English
Tamil
Telugu
Hindi
श्री कामाक्षी अम्बाल देवस्थानाम , कांचीपुरम - अष्ट-बंधन महा कुंभाभिषेकं - ८ फेब. २०१७
ஸ்ரீ காமாக்ஷி அம்பாள் தேவஸ்தானம் காஞ்சிபுரம் - ஜீரணோத்தாரண அஷ்டபந்தன மஹாகும்பாபிஷேகம் - 09 பிப்ரவரி 2017 - வியாழக்கிழமை - ஸ்ரீ துர்முகி வருஷம் தை மாதம் 27-ம் நாள்
श्री काञ्ची कामाक्षी अम्बाया: मन्दिरस्य कुम्भाभिषेक: - ९ २ २०१७
श्री काञ्ची कामाक्षी अम्बाया: जीर्णोधारण अष्टबन्धन महाकुम्भाभिषेक: दुर्मुखी नाम संवत्सरे पौषमासस्य २७ तमे दिने (९ २ २०१७) जगद्गुरूणां पूज्यश्री जयेन्द्र सरस्वती शङ्कराचार्य स्वामिनां पूज्यश्री शङ्कर विजयेन्द्र सरस्वती शङ्कराचार्य स्वामिनाञ्च दिव्य आशीर्वादै: दिव्य करकमलैश्च भविष्यति।
३ २ २०१७ कुम्भाभिषेकस्य कार्यक्रम: अनुज्ञाविघ्नेश्वरपूजासङ्कल्पगणपतिहोमनवग्रहहोमादिभि: आरम्भो भविष्यति।
९ तमे दिनाङ्के प्रात:काले नववादनत: दशवादन पर्यन्तं महाकुम्भाभिषेको भविष्यति। कुम्भाभिषेक समये सर्वेष्वपि दिनेषु आध्यात्मिक सांस्कृतिक च कार्यक्रमा: भविष्यन्ति।
---