28th Aradhana Mahotsavam of HH Pujyashri Chandrasekharendra Saraswati Mahaswamigal performed

30-12-2021

The 28th Aradhana Mahotsavam of HH Pujyashri Chandrasekharendra Saraswathi Mahaswamigal - the 68th Shankaracharya of Shri Kanchi Kamakoti Peetam was performed at His Holy Brindavanam in Shrimatam today - 30 Dec. 2021.

The Aradhana celebrations commenced on 28 December 2021. Veda Parayanam, Veda Vidwat Sadas, religious discourses, bhajans and sangitanjali by leading artists were performed.

Ekadasa Rudra Japa and special homams for loka kshema were conducted on the Aradhana Day(30 Dec. 2021). Vasordhara, Poornahuti and Mahabishekam at the Brindavanam was performed. Pancharatna Kritis were rendered by Carnatic music vidwans. Teertha narayana puja was performed in the presence of HH Pujyashri Shankara Vijayendra Saraswathi Shankaracharya Swamigal. Prasadam from various temples including Sri Kamakshi Ambal Devasthanam-Kanchipuram, Sri Tirumala Tirupati Devasthanam- Tirumala, Sri Akhilandeswari temple- Tiruvanaikovil, Sri Nataraja Swami Temple-Chidambaram were offered at the Adhistanam by His Holiness. His Holiness blessed devotees with Akshata Prasadam after the Aradhana and started for Tirupati where Shrimatam camp is at present.
In the evening, Swarna Rathotsavam was performed led by the chenda melam. Sangeeta samarpanam was performed by Sri U. Rajesh on Mandolin with accompanying artists.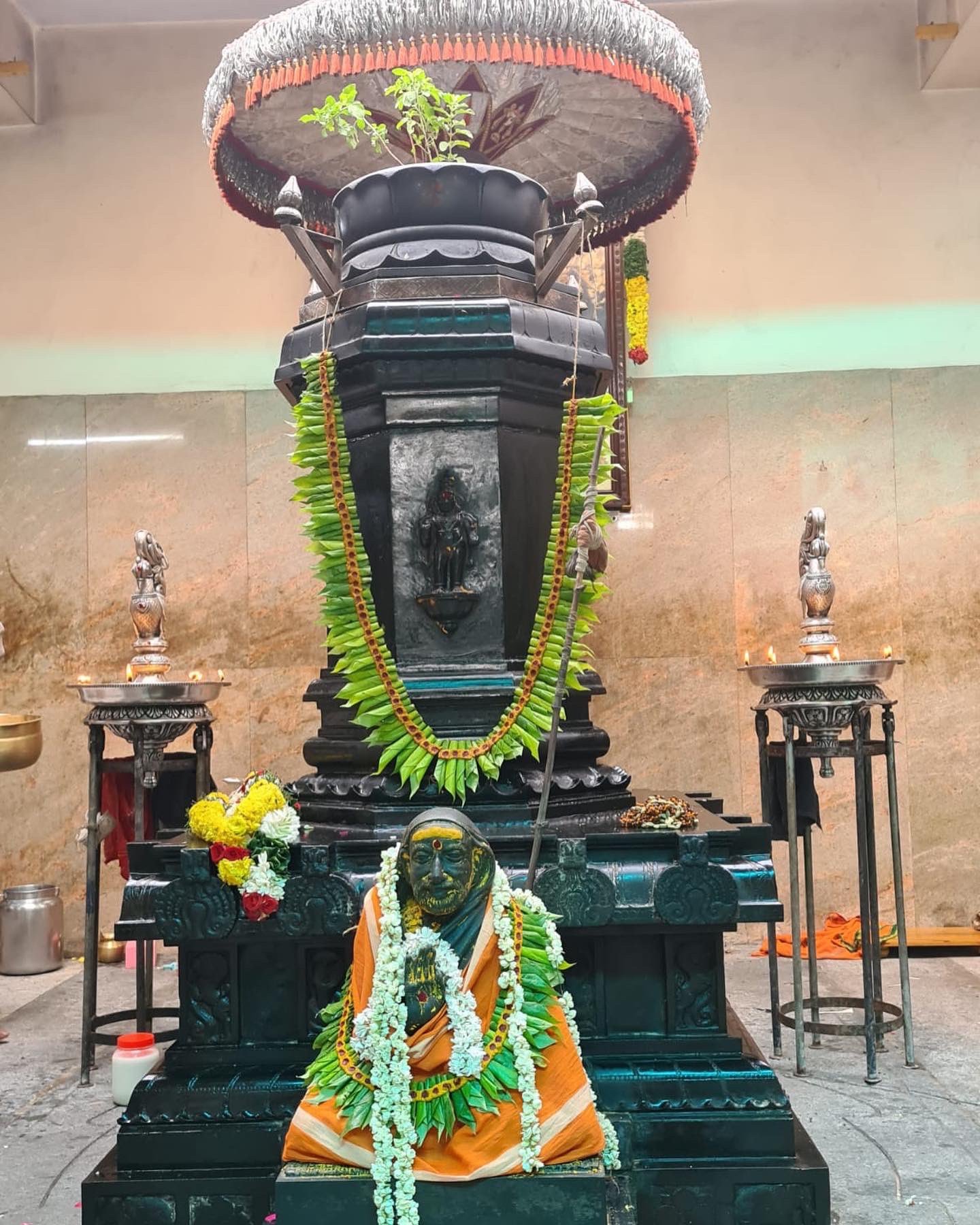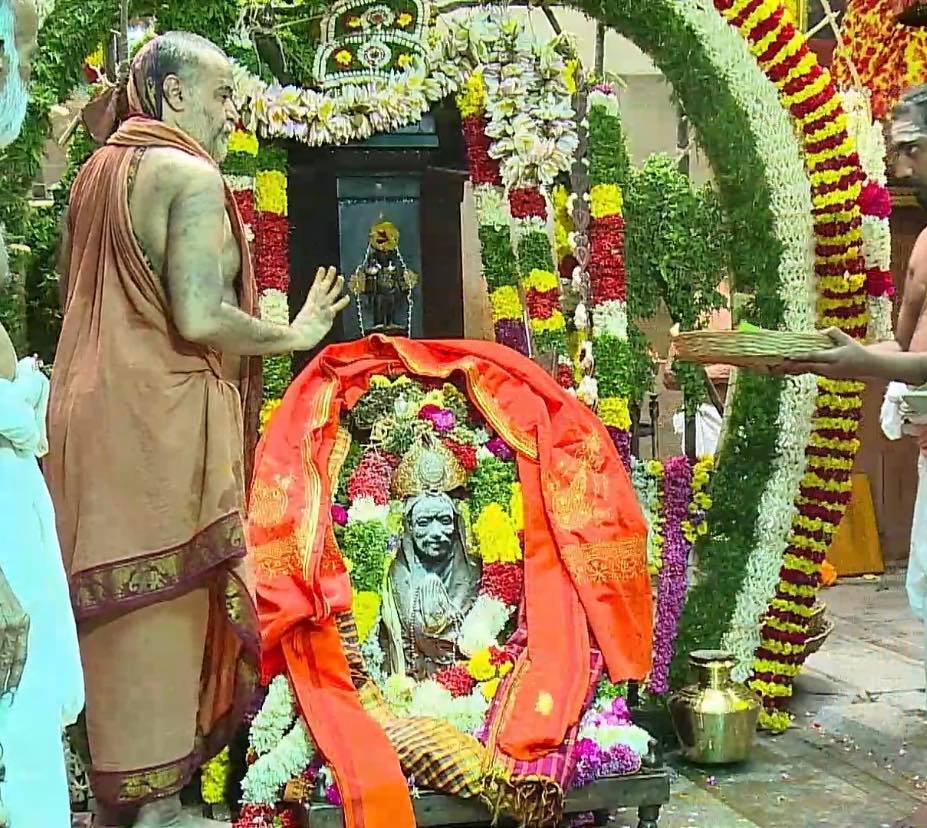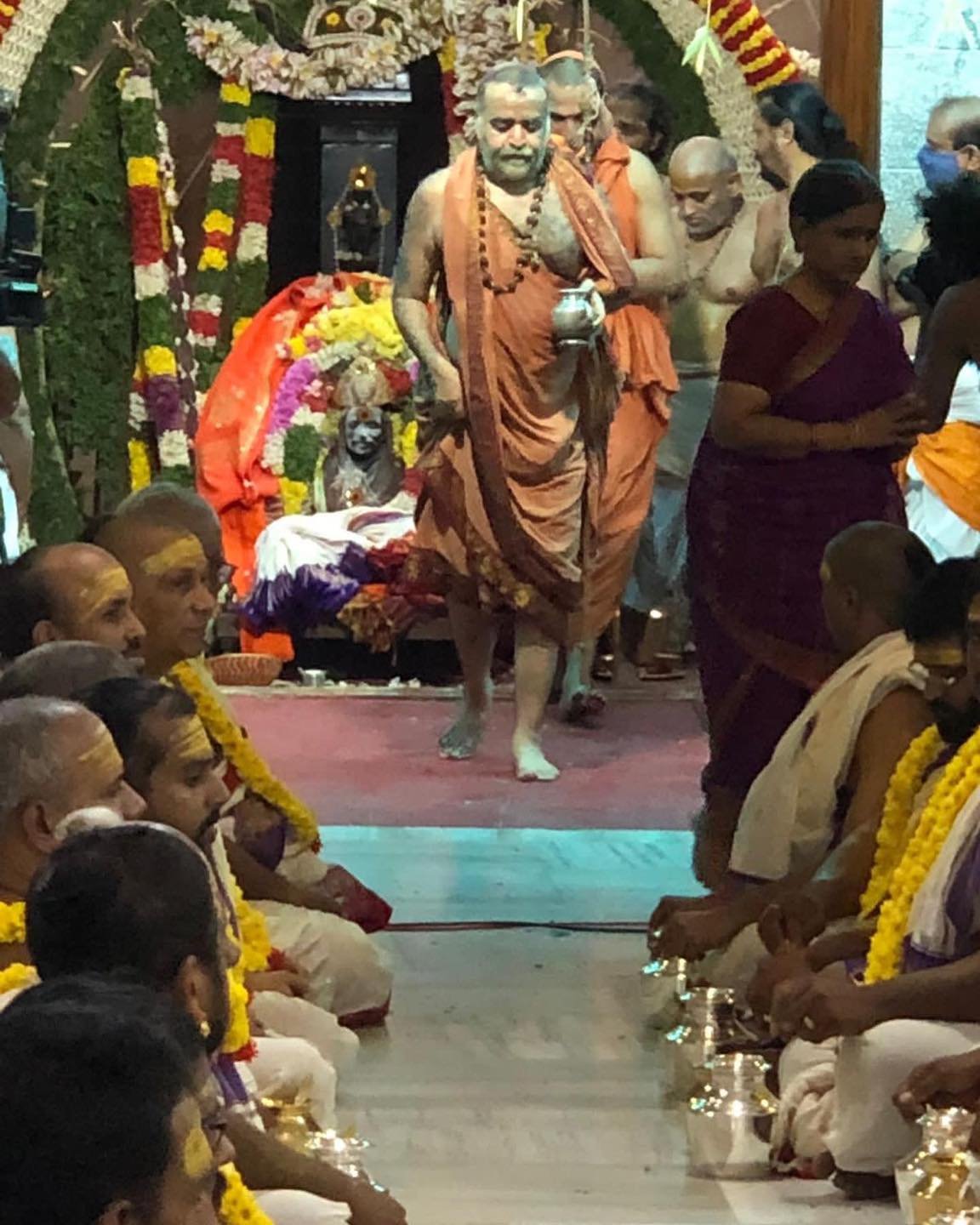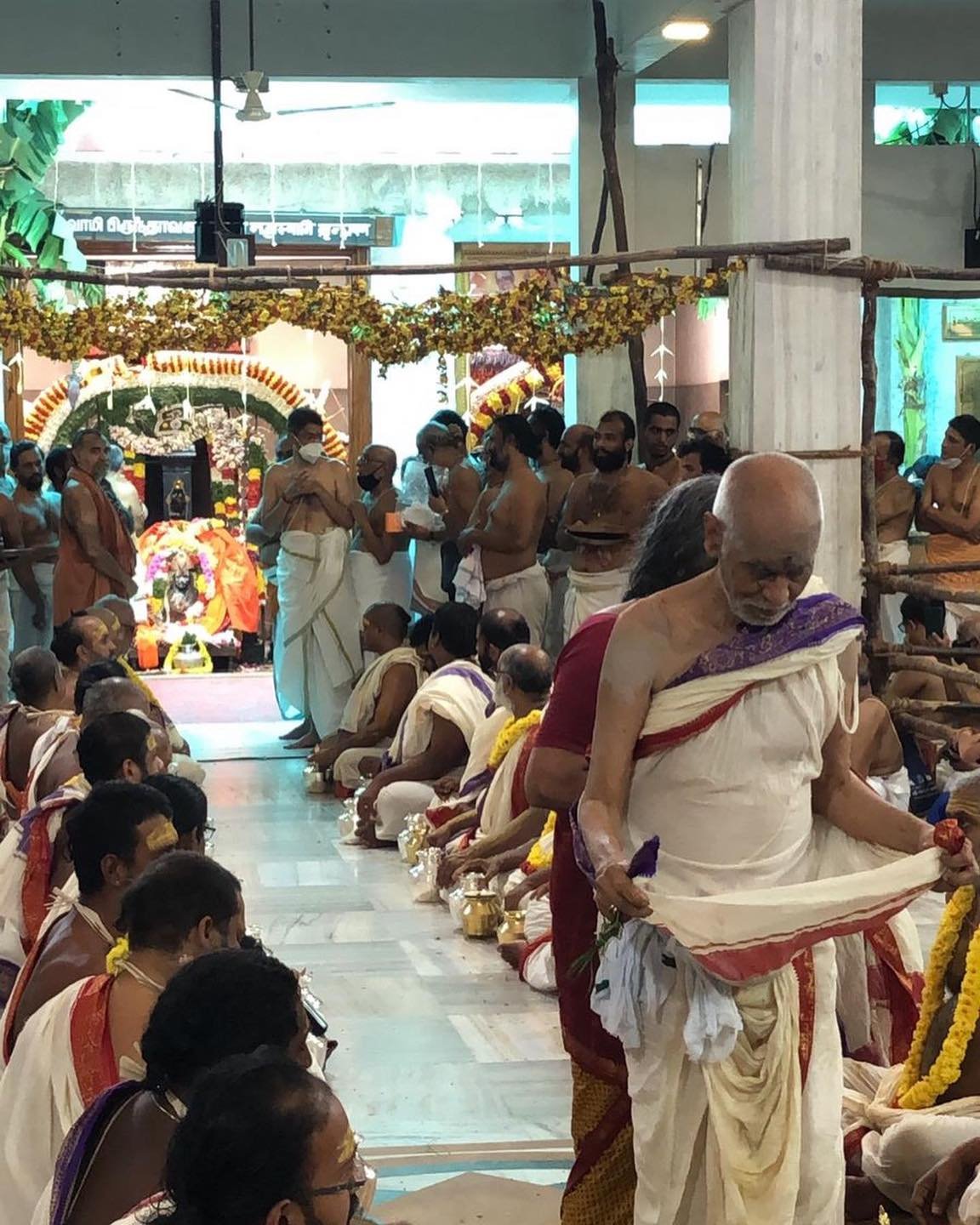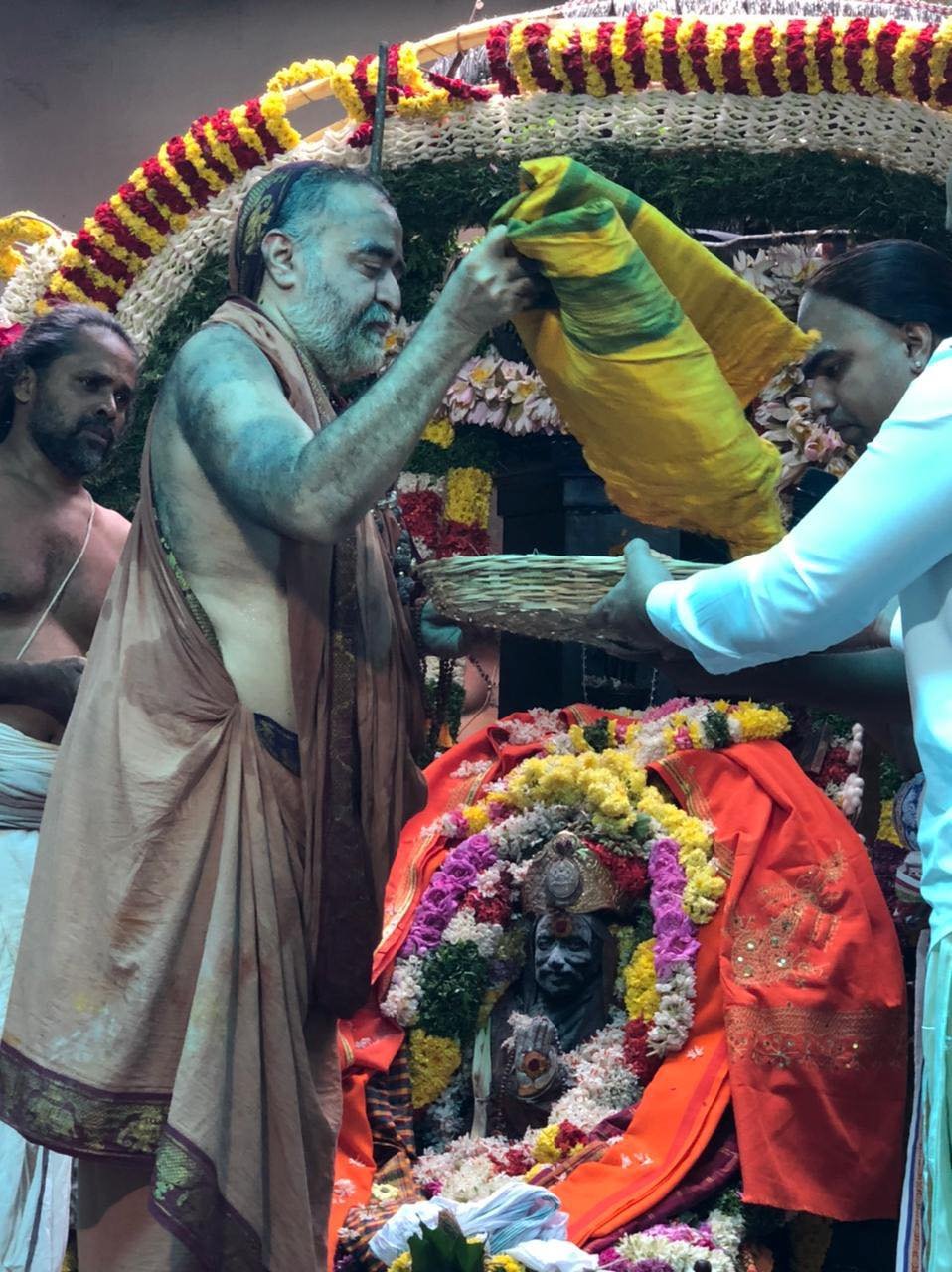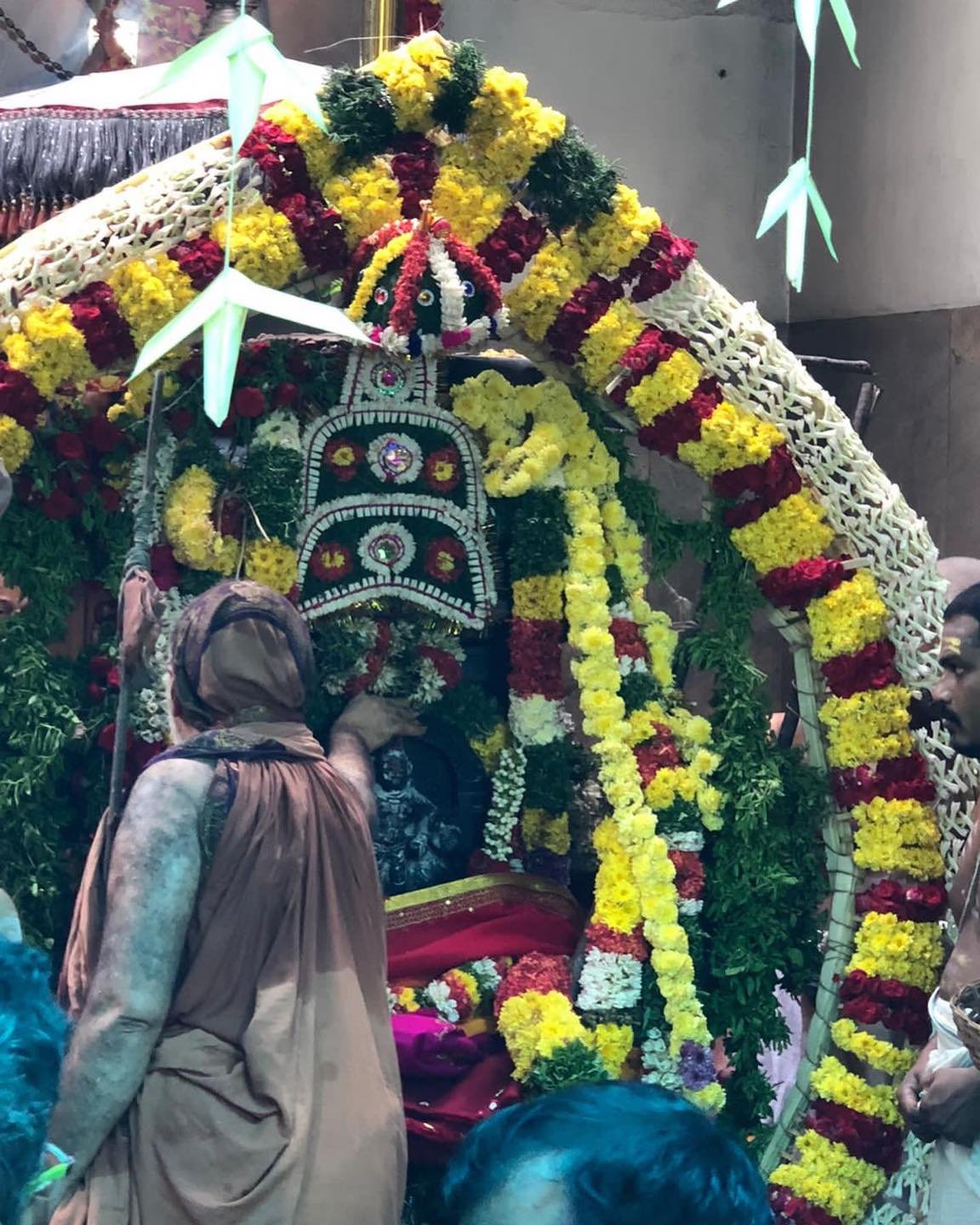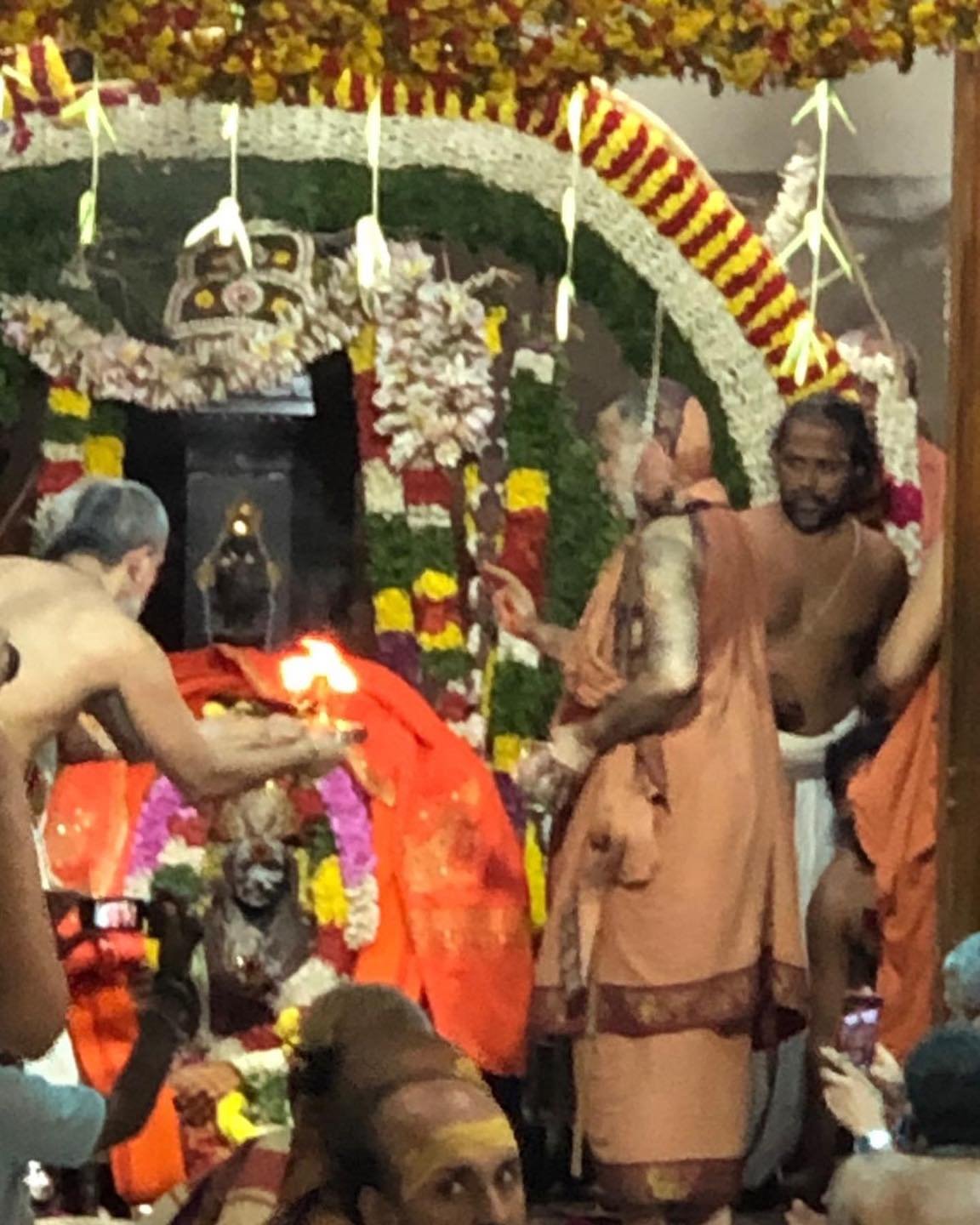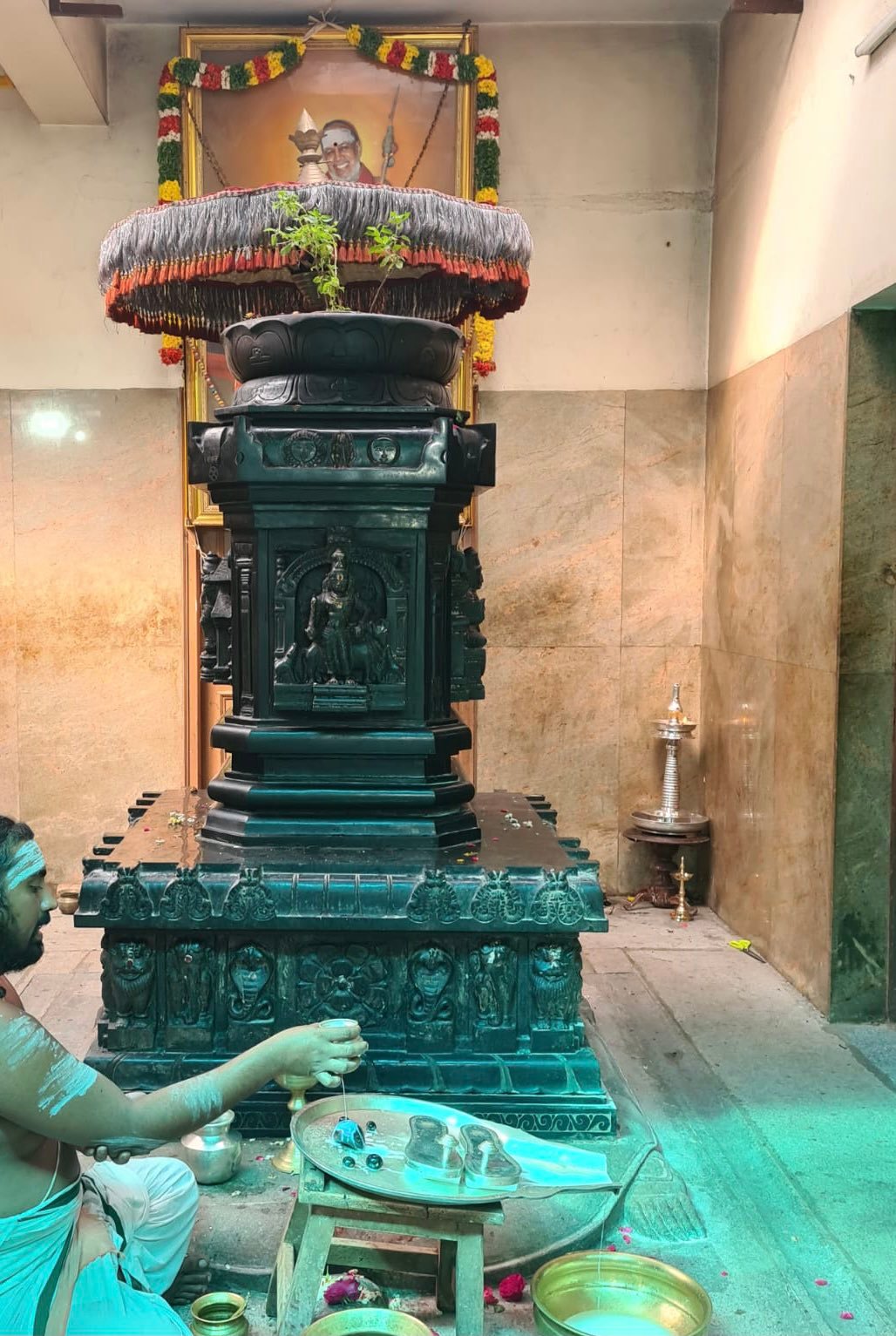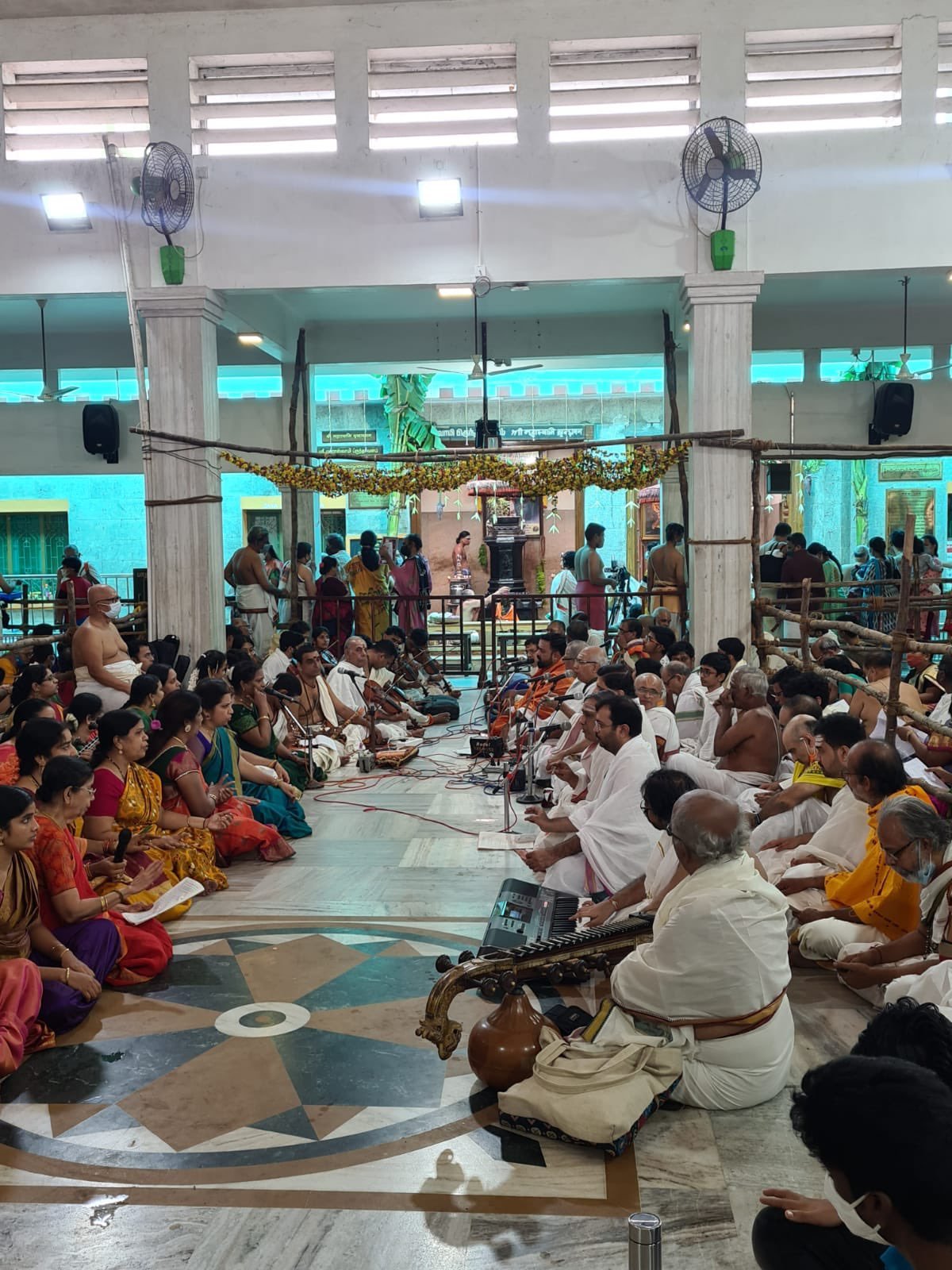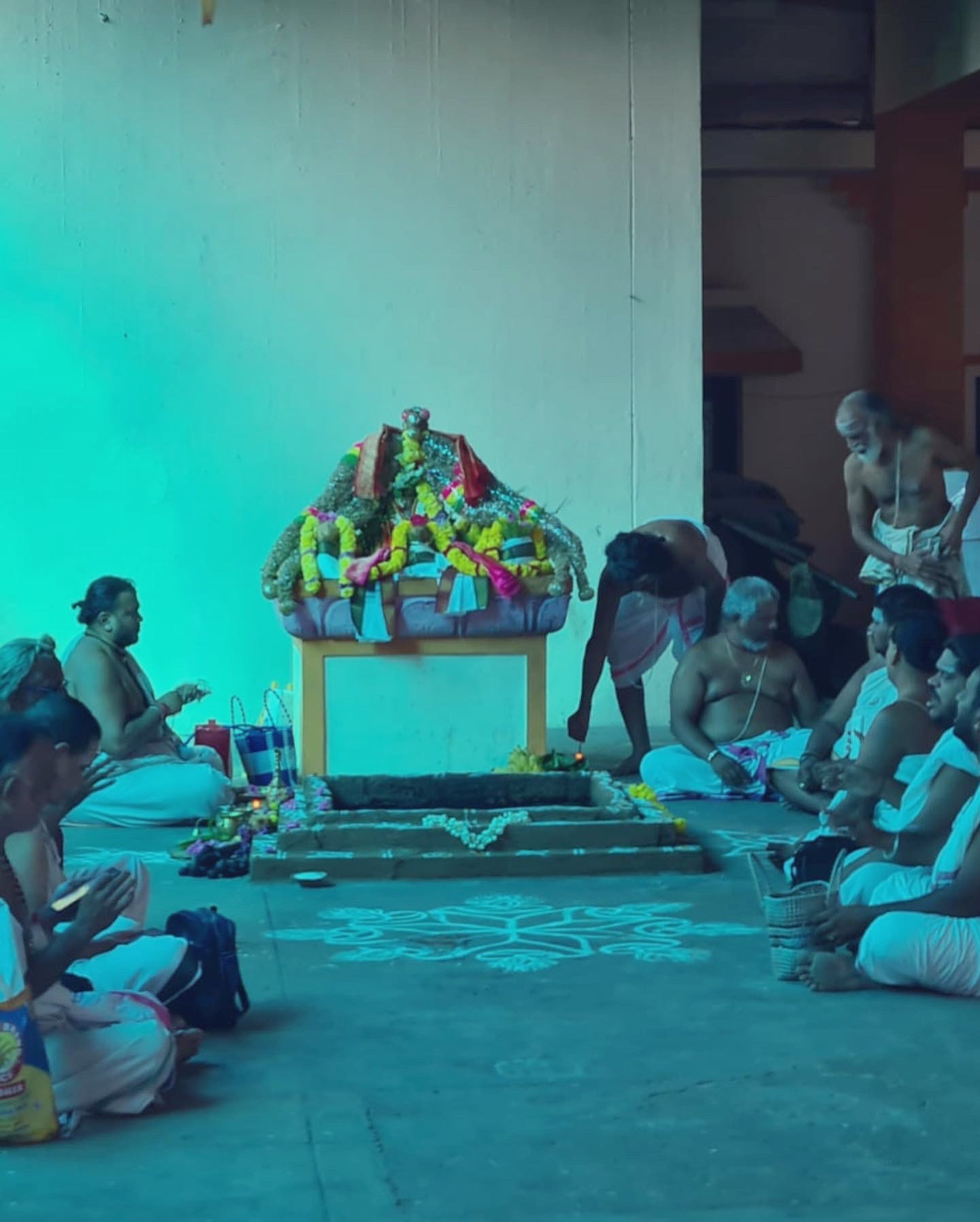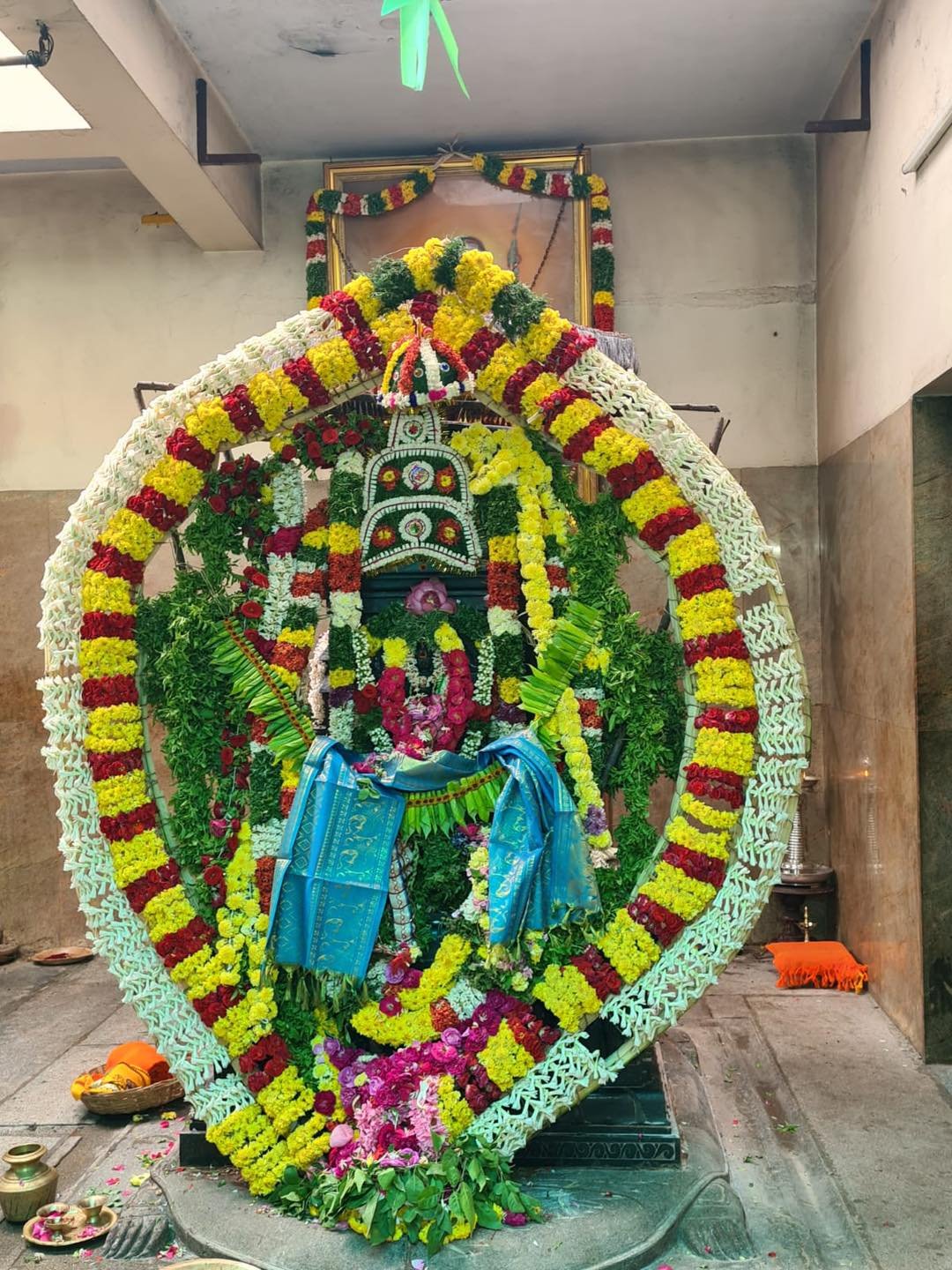 ---