Aradhana Mahotsavam of Pujyashri Chandrasekharendra Saraswathi Mahaswamigal- 28 to 30 Dec. 2021

30-12-2021

The 28th Aradhana Mahotsavam of HH Pujyashri Chandrasekharendra Saraswathi Mahaswamigal - 68th Shankaracharya of Shri Kanchi Kamakoti Peetam will take place at His Holy Brindavanam in Shrimatam on 30 December 2021.

The Aradhana celebrations start on 28th Dec. 2021. Veda Parayanam, Veda Vidwat Sadas, religious discourses, bhajans and sangitanjali will be performed on these days.

Ekadasa Rudra Japa and special homams for the welfare of humanity at large will be conducted on the Aradhana Day from 7 am. Vasordhara, Poornahuti and Mahabishekam at the Brindavanam will be performed between 12 noon and 1 pm. Group singing of Pancharatna Kritis will start at 9 am.

Devotees are requested to participate and receive the blessings of Pujyashri Acharyas.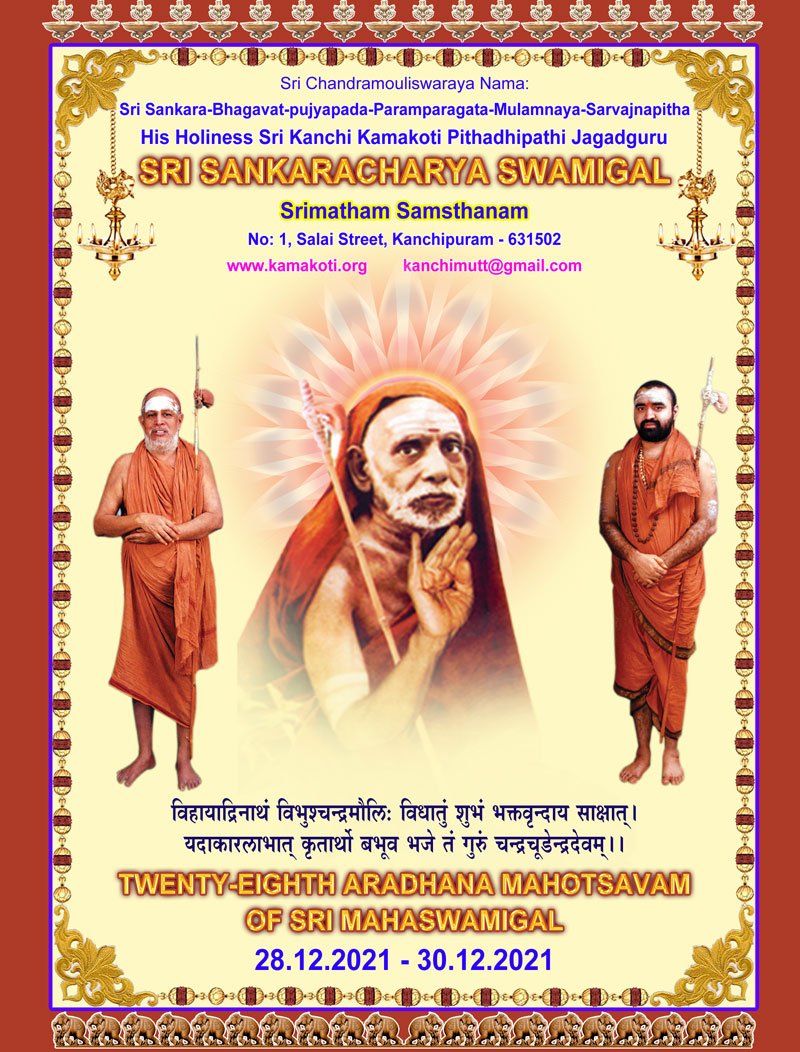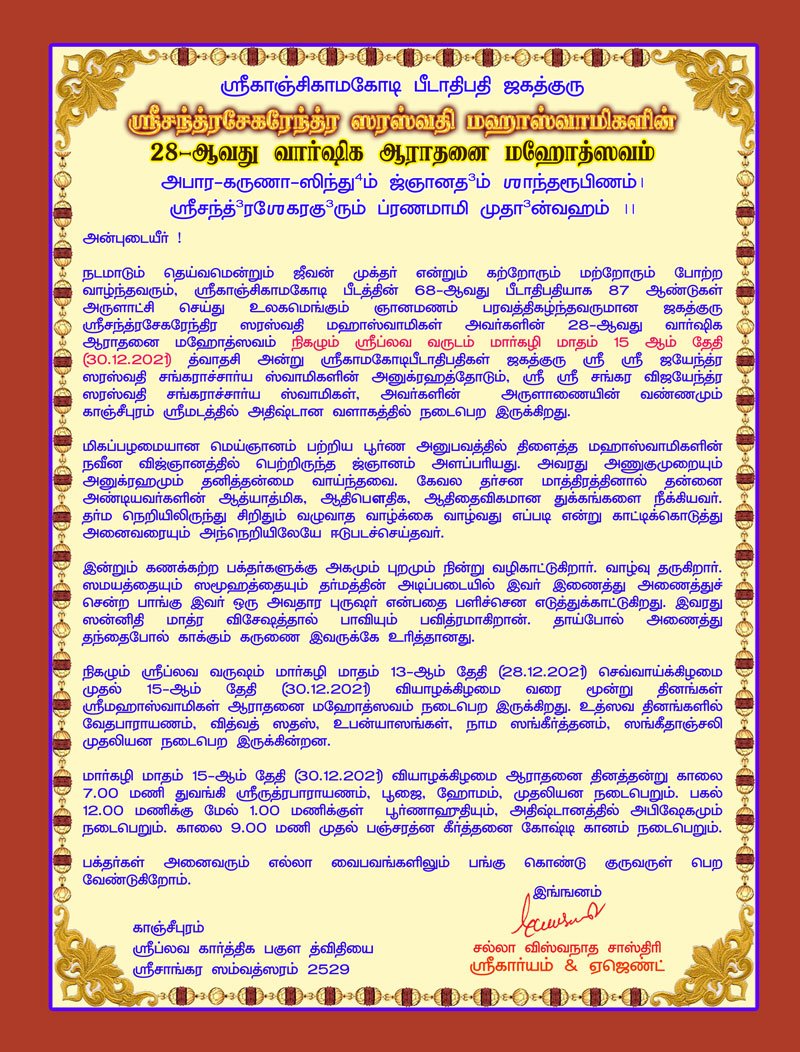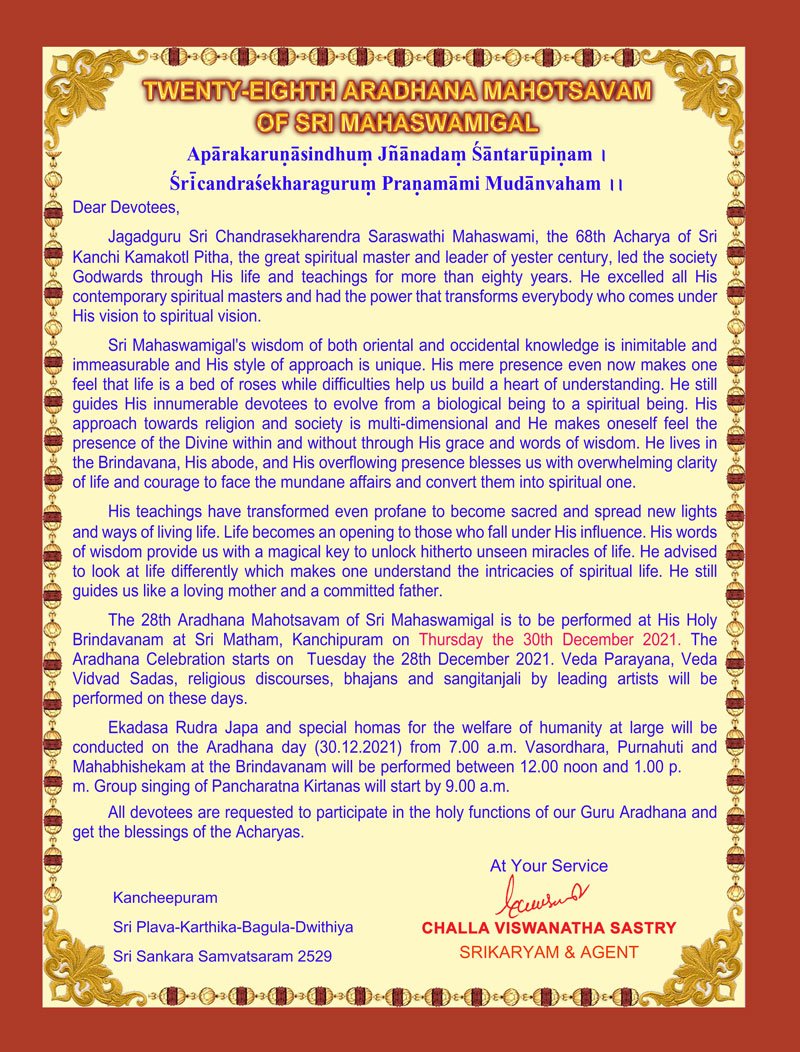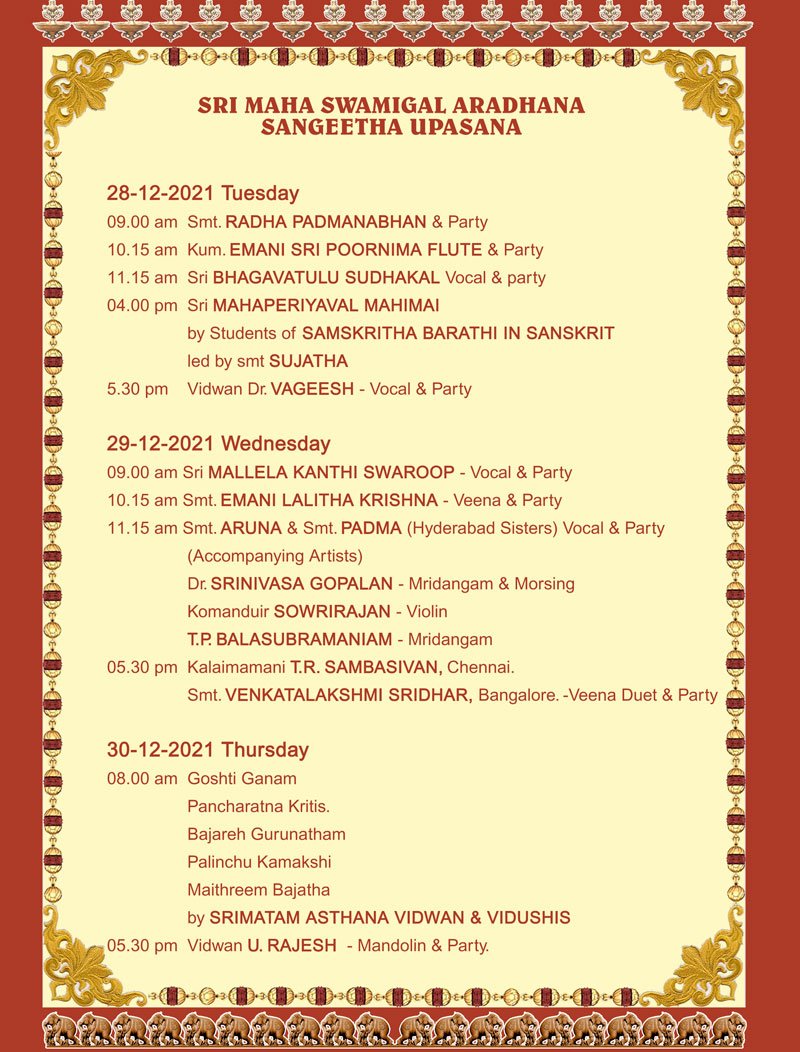 ---