Covid-related treatment and relief

11-05-2021

The Kanchi Kamakoti Peetam has converted the 30-bed Sankara Multi Speciality Hospital into a COVID-19 care facility. "We are at present treating patients with mild symptoms and waiting for uninterrupted oxygen facility to provide full-fledged services. To ensure functioning of the hospital's out-patient facility, the Mutt has given one of its buildings to the hospital. A quarantine facility has also been set up at the Sri Chandrasekharendra Saraswathi Viswa Mahavidyalaya University, which is also waiting for oxygen.
The Jayendra Saraswati Ayurveda College is giving medicines at subsidised rates to increase immunity. It has also asked devotees to raise funds to sponsor the treatment of COVID-19 patients. The Hindu Mission Hospital and the Kamakoti Child's Trust hospital too are providing treatment for those afflicted with COVID-19.
Kanchi Sankaracharya Sri Vijayendra Saraswati has asked health services connected with the Math to provide treatment for COVID-19 patients in the best possible way, said a Mutt spokesperson.
Source: https://www.thehindu.com/.../in-tamil.../article34537506.ece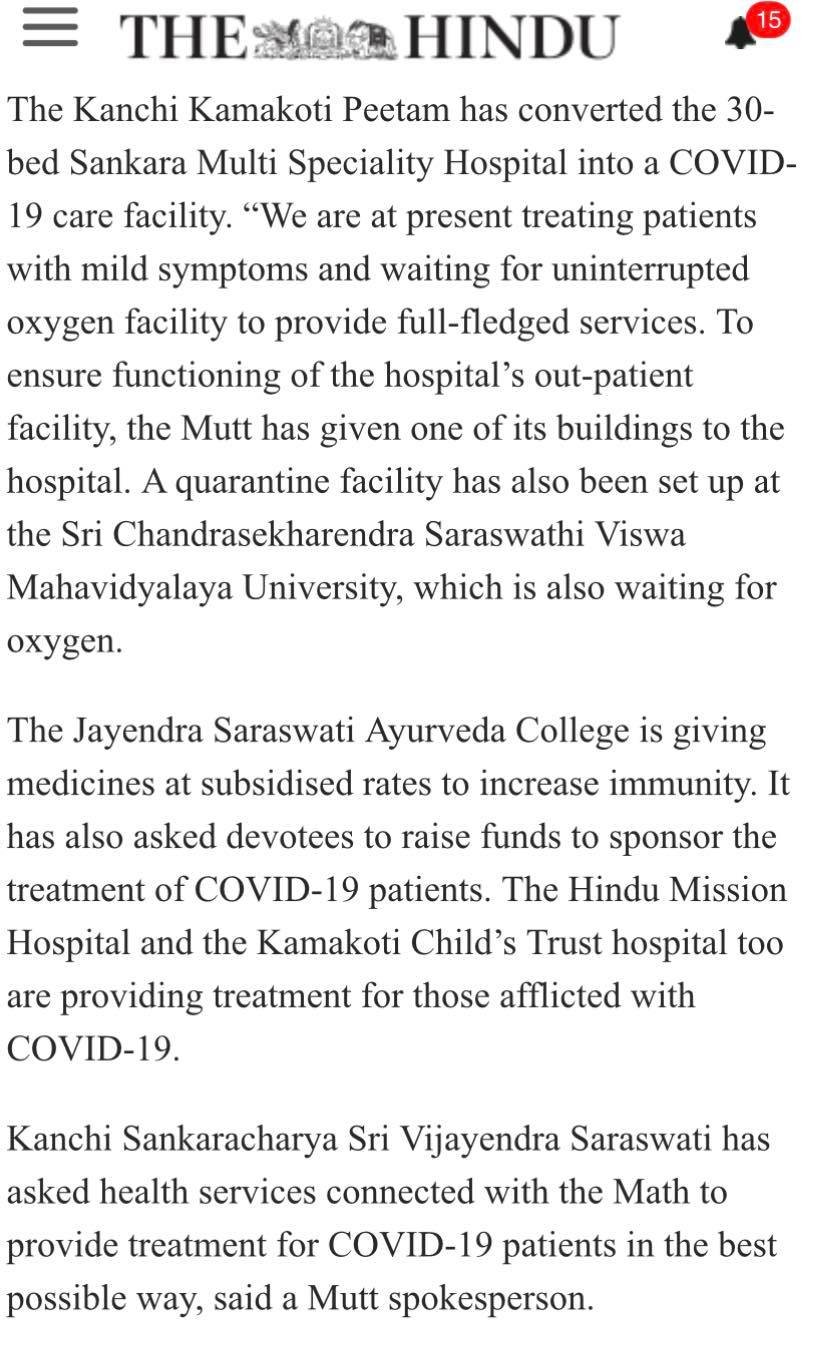 ---