Jayanti Mahotsavam of Jagadguru Mahaswamigal performed

26-05-2021

128th Jayanti of Jagadguru Pujyashri Chandrasekharendra Saraswati Mahaswamigal - utsavam commenced with Veda Parayanam and visesha prarthanas on 24 May 2021. On the 26th May (Jayanti day), Visesha pujas and deeparadhana was performed by HH Pujyashri Shankara Vijayendra Saraswati Shankaracharya Swamigal at the Adhistanam of Pujyashri Chandrasekharendra Saraswati Mahaswamigal and Pujyashri Jayendra Saraswati Swamigal at Shrimatam, Kanchipuram in the morning. His Holiness also offered Prasadam from Sri Kamakshi Ambal Devasthanam.
Ekadasha Rudra Japa Homam and Chaturveda Parayanam was performed. Pujyashri Acharyal performed abhishekam with the Kalasateertham from the Homam at the Adhistanams, followed by Deeparadhana. Later, Sri Acharyal gave anugraha Bhashanam.
The events were webcast live and can be viewed here:
Anugraha Bhashanam by Pujya Shankaracharya Swamigal
In the evening, Nada Samarpanam was performed by Sri Mandolin Rajesh and group. Swarna Rathotsava Seva was performed to Jagadguru Mahaswamigal.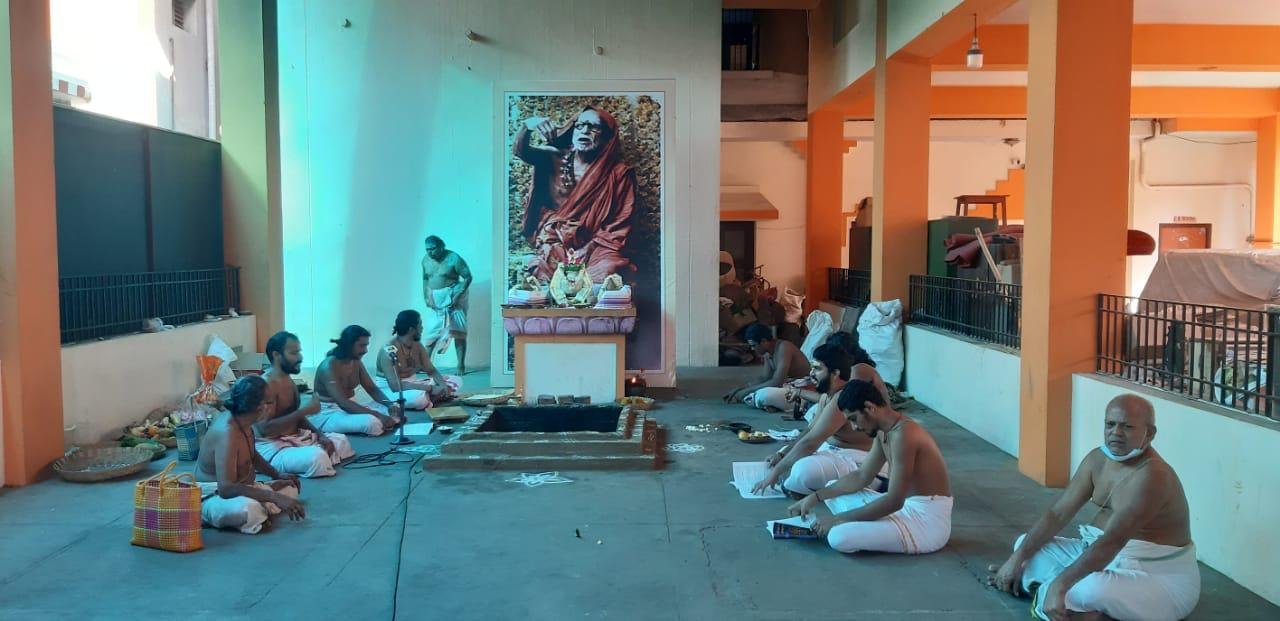 ---