Viswaroopa Yatra to Sevilimedu

20-09-2021

20 September 2021

Sri Chandramoulisvaraya Namah:
HH Pujyashri Shankara Vijayendra Saraswati Shankaracharya Swamiji will perform Viswaroopa Yatra on Monday- 20th Sep. Yatra will commence at around 4.00 pm from Shrimatam camp at Pujyashri Mahaswamigal Manimandapam, Orikkai to Sri Kailasanatha Swami Temple at Sevilimedu (Sivalingamedu).The Viswaroopa Yatra is performed on the Bhadrapada Poornima (20th Sep. this year), signifying the conclusion of the Chaturmasya Vratam – that begins with the Vyasa Pooja on the Ashada Poornima day. Yatra danam is performed after which, Pujyashri Acharya proceeds on the Vishvaroopa Yatra in a procession of devotees, dundubhi , and mangala vadyam. After crossing the perimeter of the Kanchipuram Town(this year, towards the perimeter at the Sevilimedu), Lord Krishna is invoked with the Shloka
Vasudeva sutam Devam, Kamsa Chanoora Mardanam I
Devaki Paramanandam Krishnam Vande jagadgurum II
and Sri Krishna Pooja is performed. After this, the XI Chapter of Srimad Bhagavad Gita is chanted, as per customs. Important verses are repeated by the assembled gathering. The puja concludes with deepa Aradhana for Lord Krishna.
Devotees can participate in the Yatra, and bring the XI Chapter of the Bhagavad Gita along with them and join in the chanting.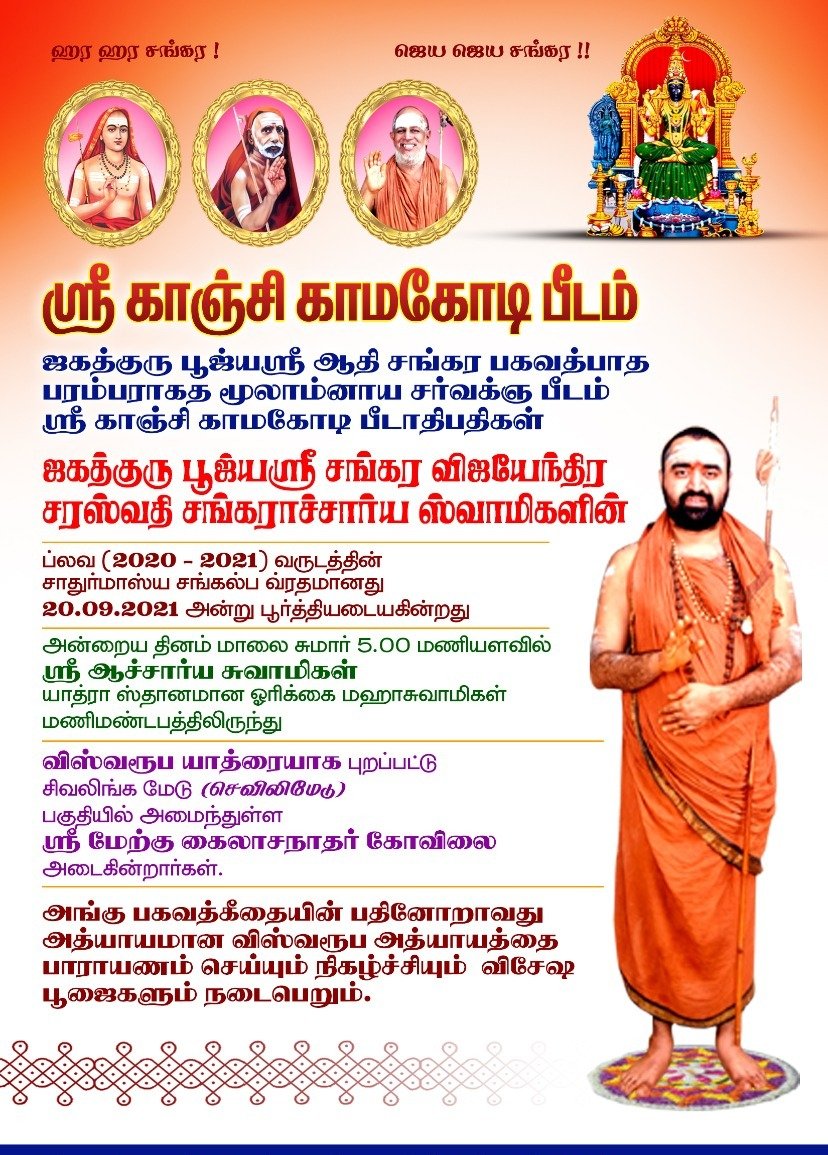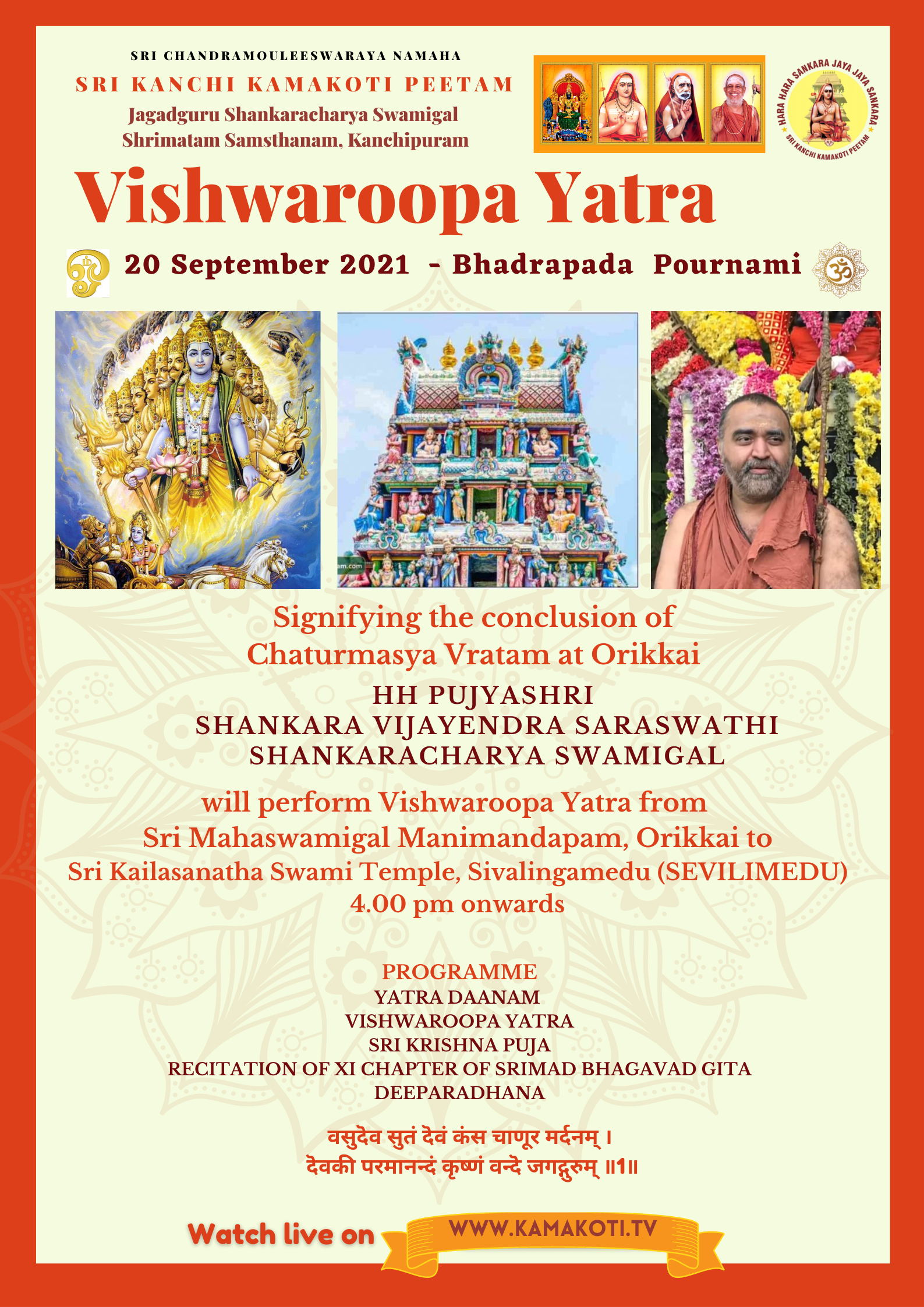 ---