Kanchi Acharyas at Tadipatri 1983-Rare Photos

22-03-2022

The Chaturmasyam observed by Kamakoti Triveni (68th Acharya, 69th Acharya & 70th Acharya) at Kurnool in 1983 is etched in memory of every devotee of Kanchi Math.
Thereafter Kanchi Acharyas returned to Kanchi on April 14th, 1984 on completion of a long Pada Yatra. Enroute they covered Anantapur, Tadipatri, Cuddapah & Chittor Districts before entering Tamilnadu near Vellore.
A devotee family ( Sunku Family- who hosted the Acharyas in 1983) have carefully preserved photos of Sri Jayendra Saraswathi Swamigal & Sri Sankara Vijayendra Saraswathi Swamigal taken at Tadipatri when they addressed a meeting. The family shared these photos during HH's current visit here.
The photos are shared on this occasion of Peetarohanam day of Pujya Sri Jayendra Saraswathi Swamigal and Sri Sankara Vijayendra Saraswathi Swamigal's present visit to Tadipatri.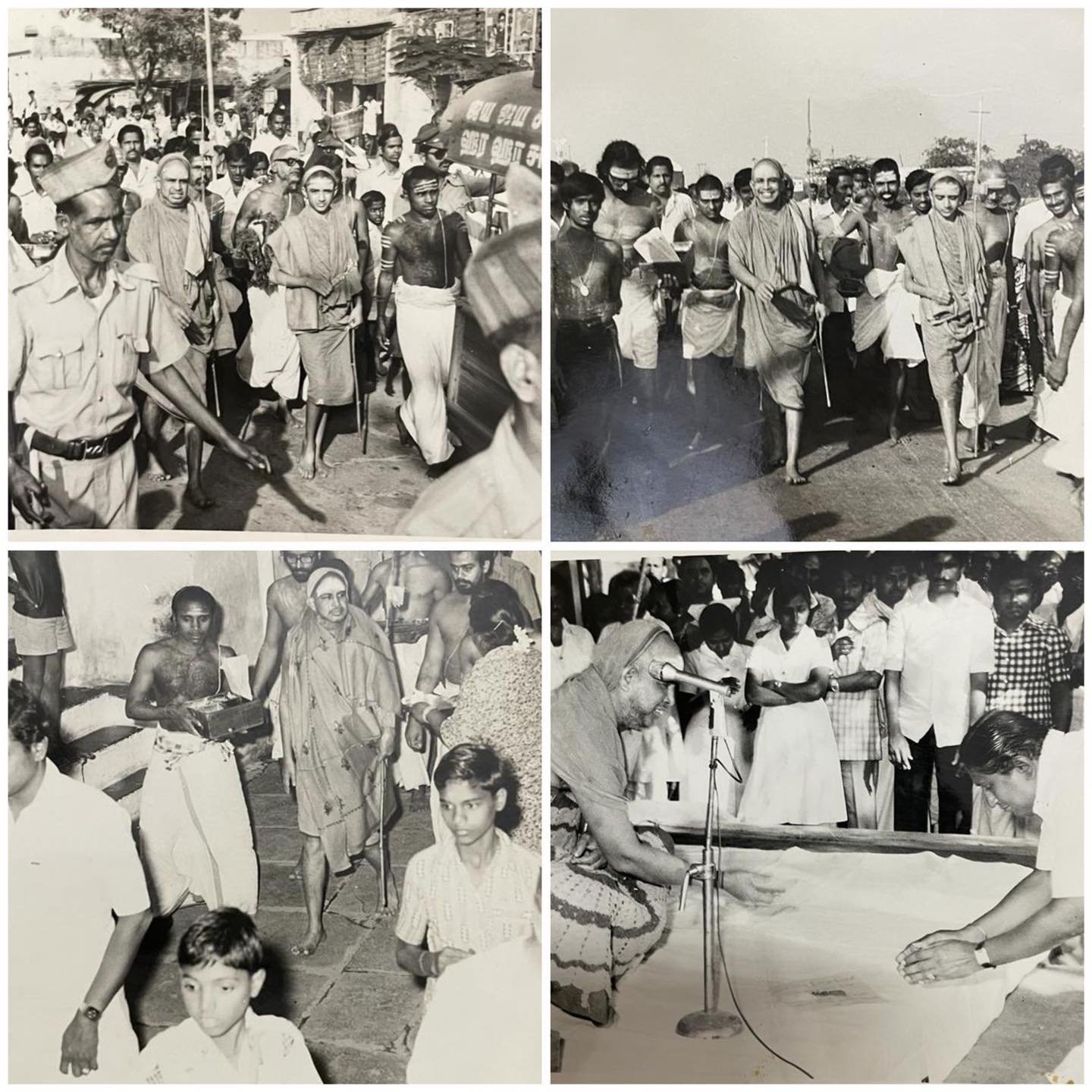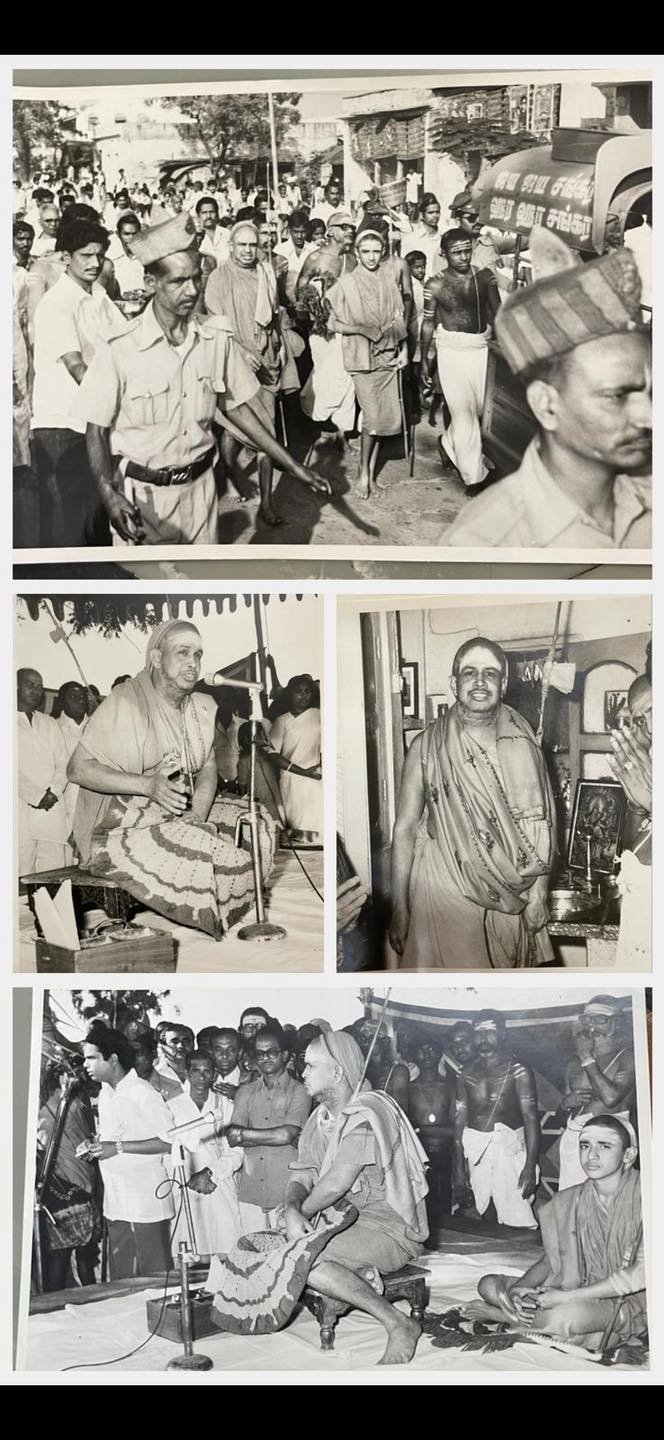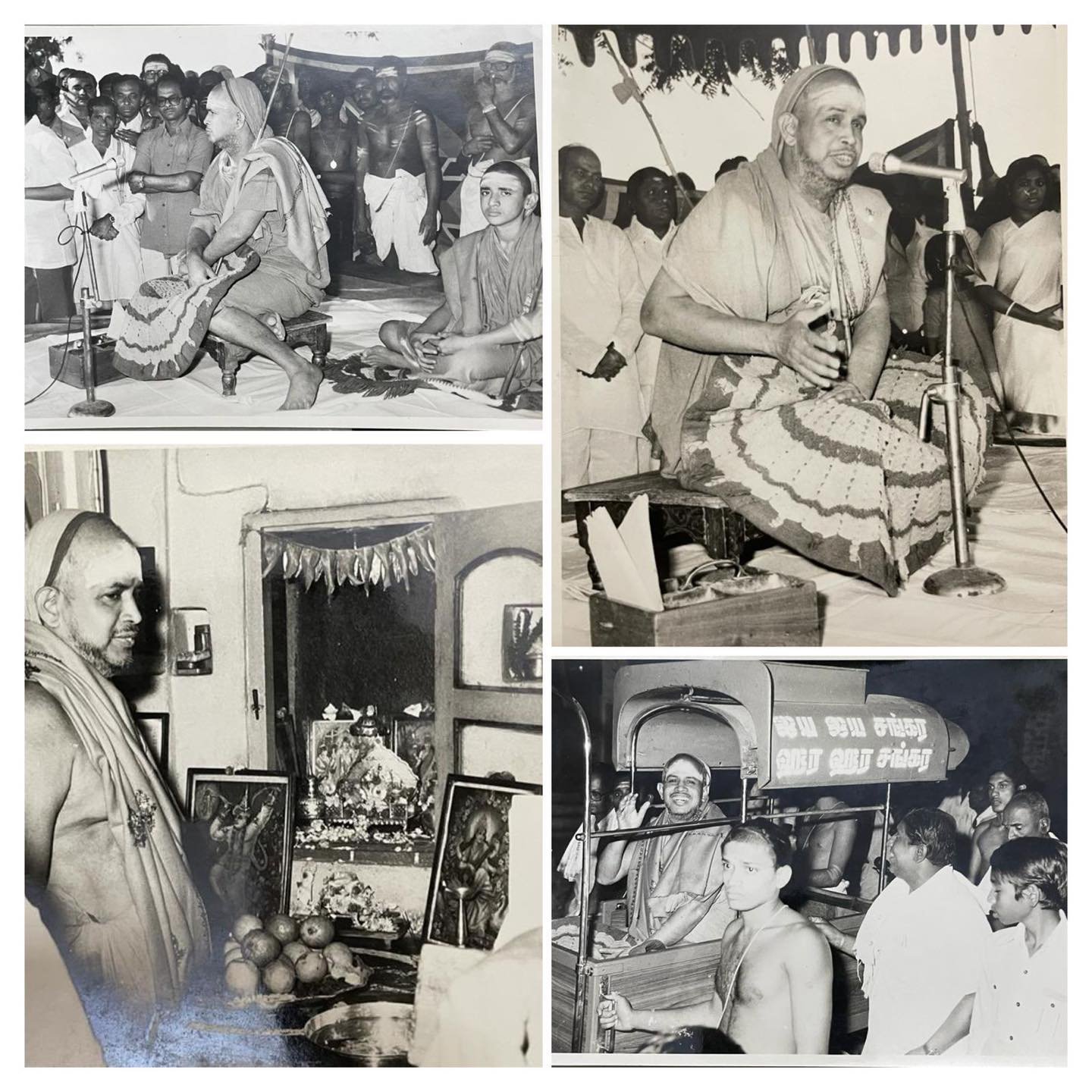 ---