Sri Kamakshi Temple Kumbhabhishekam performed at Hospet

06-04-2022

Pujya Shri Sankara Vijayendra Saraswathi Shankaracharya Swamigal performed Kumbhabhishekam of the newly constructed Sri Kamakshi Temple at Baldota Colony, Hospet on 6/4/2022. The temple has Kamakshi sannidhi as main shrine and other Parivara Murthis in the Prathikshanam area. At around 9 AM Yaga Shala Poornahuti was held and then Kalashams were taken to the Gopuram Vimanam. His Holiness performed Kalasha pujas and then performed the Kumbhabhishekam.
Later His Holiness performed Mahabhishekam in the Garbha Gruha and other Pujas followed with Deeparadhana. Special Abharanams & Silver Crown were adorned to Kamakshi Amman. His Holiness blessed Prasadam to Sri Rangan Gowda and family members who built the temple. The Sandur Royal family, Sri Krishnadevaraya of Anegundi, Baldota family, local MLA participated in the event and received blessings of His Holiness.
His Holiness returned to Srimatam Camp at Sri Vidyaranya Vidya Peetham and performed the fifth day of Vasantha Navaratri Pujas.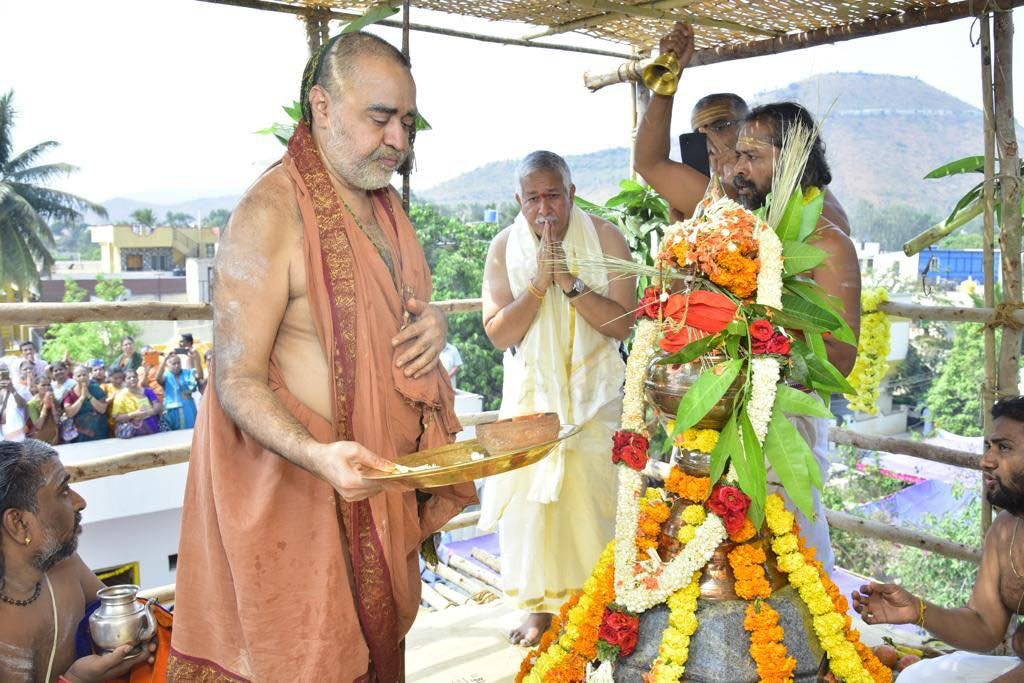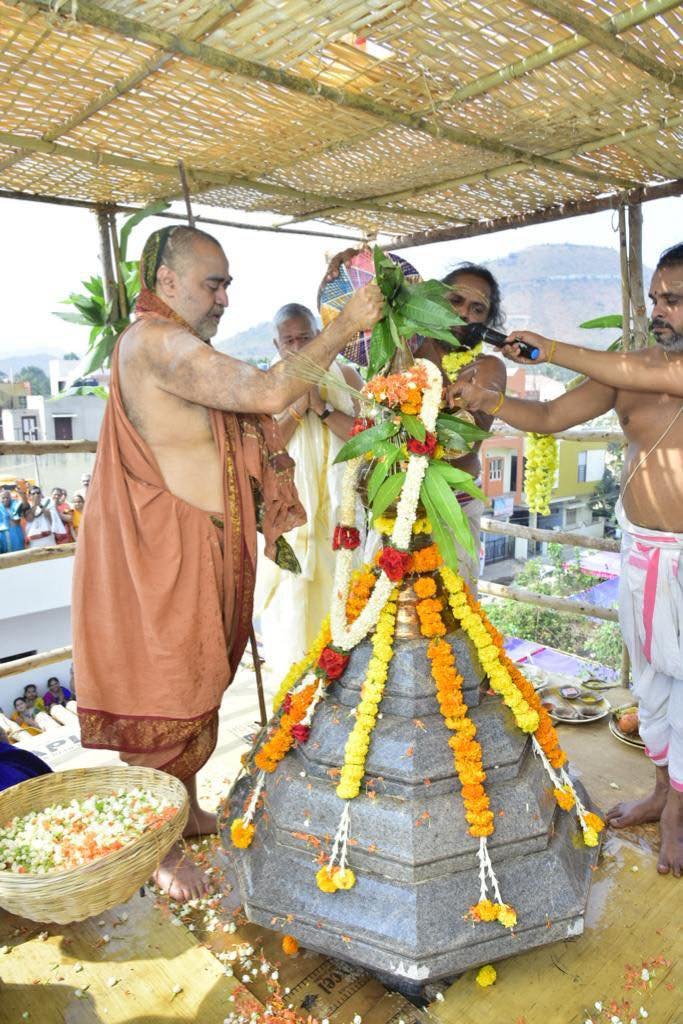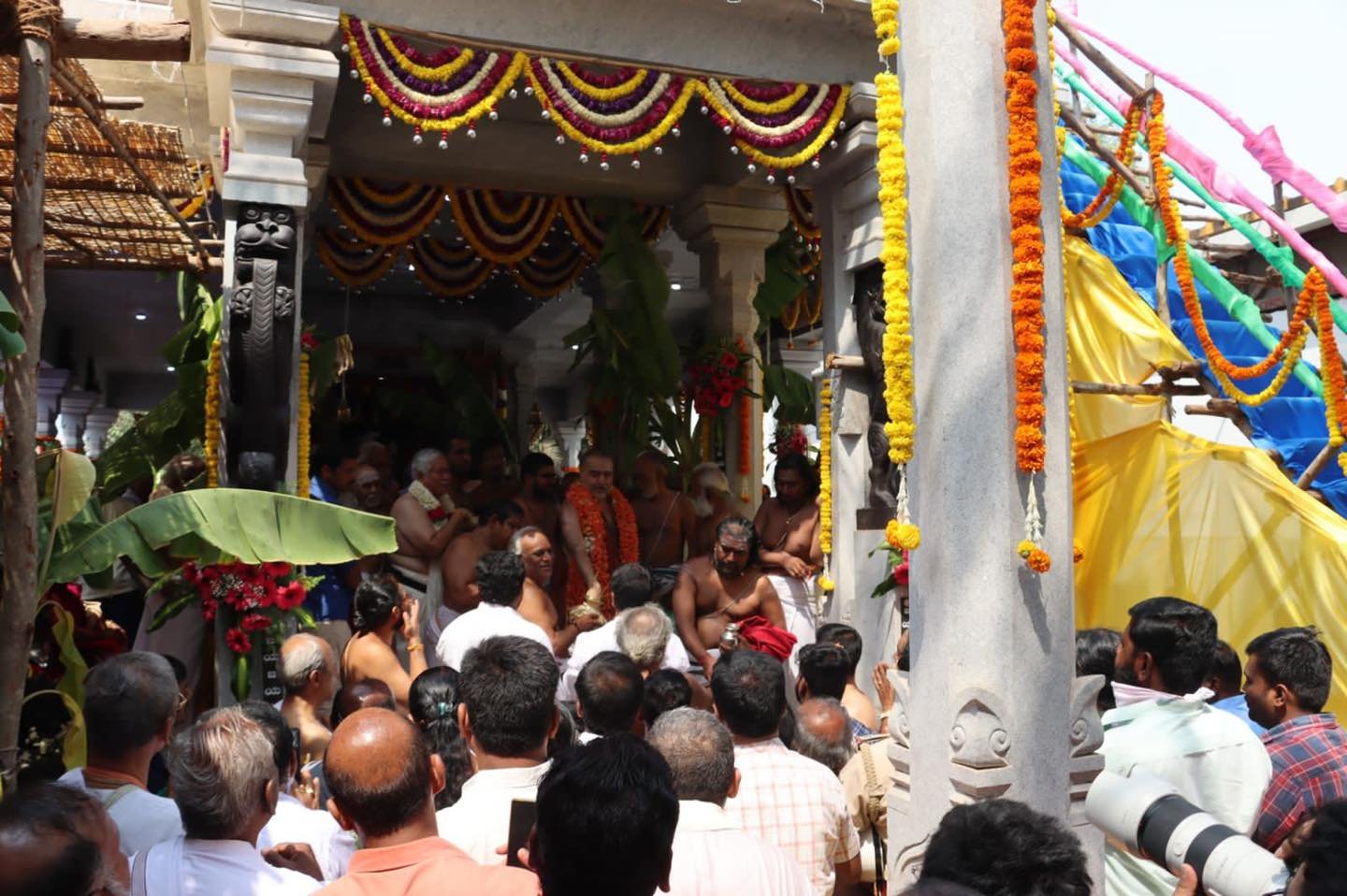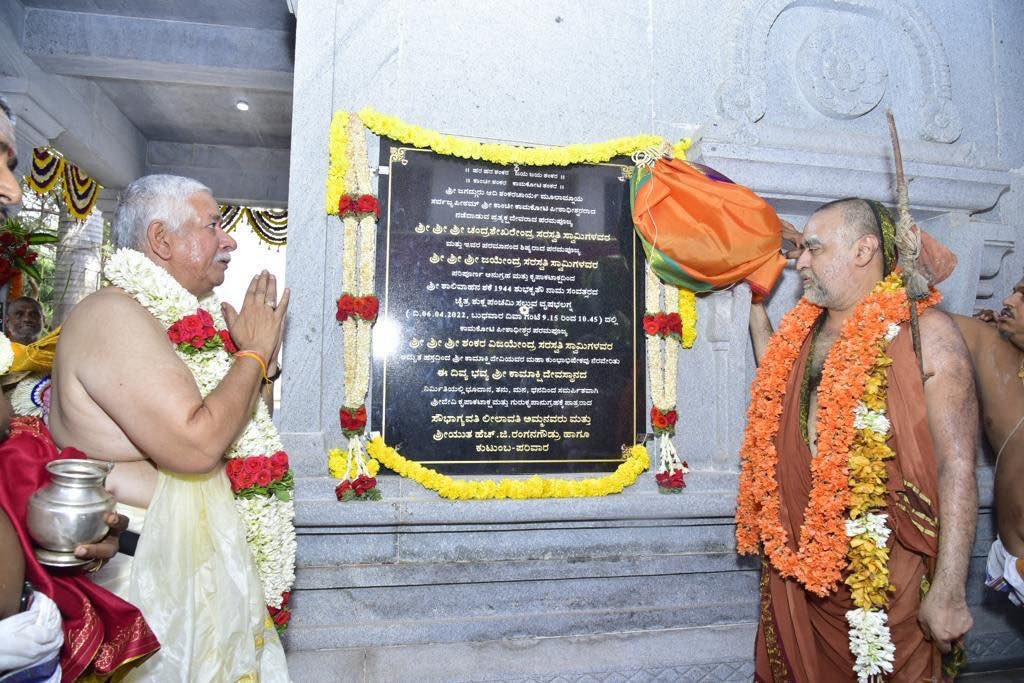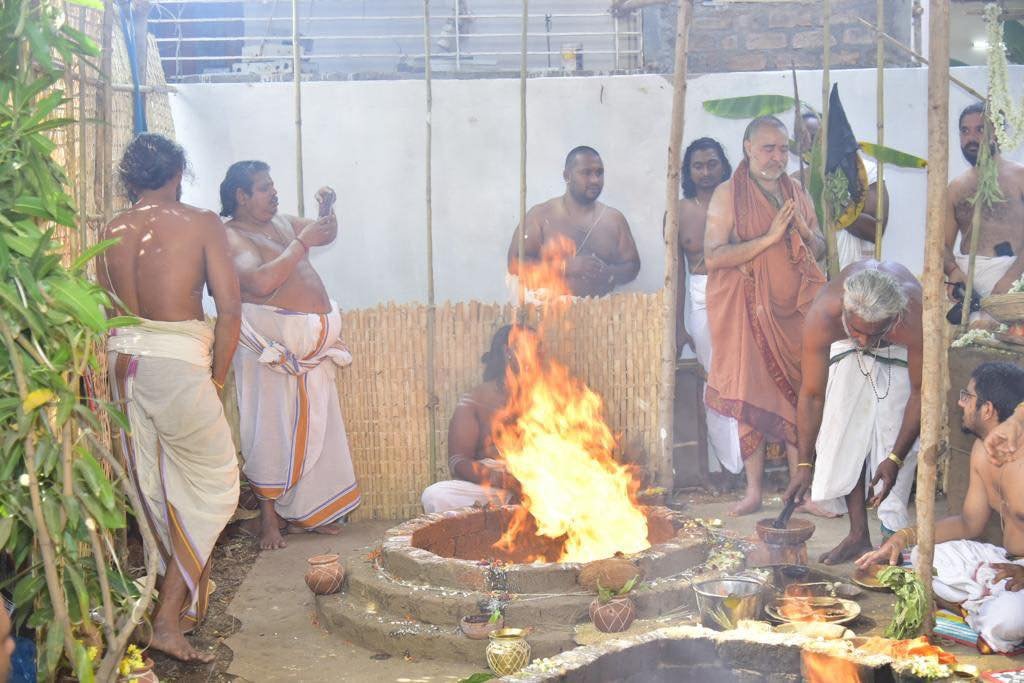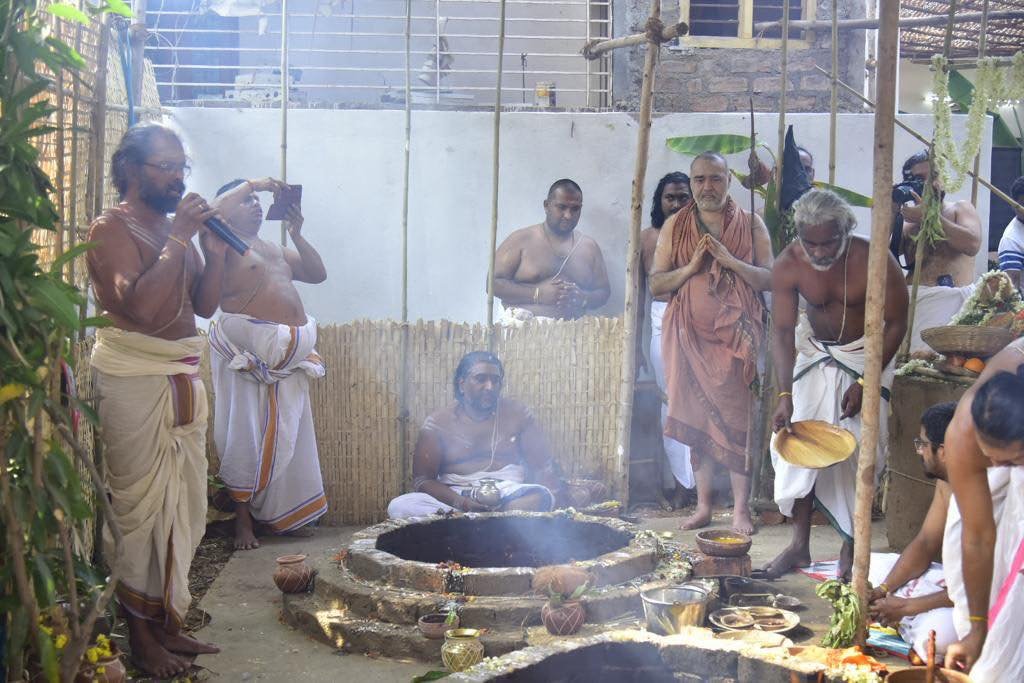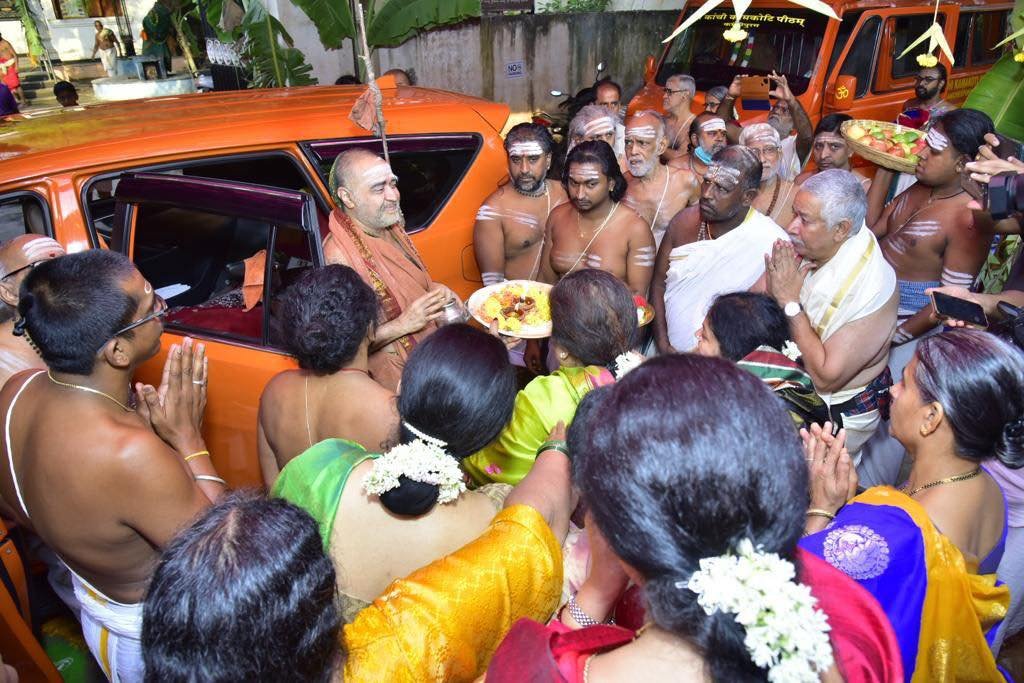 ---