Vijaya Yatra - Arrival at Anantapur

22-03-2022

Vijaya yatra of Pujyashri Shankaracharya Swamigal-22 Mar 2022
*Visits in Tadipatri and arrival at Anantapur*
His Holiness visited Chintala Venkatramana Swamy temple, Prasanna Parvathi Sametha Bugga Ramalingaswamy temple, Dr. Varahu Garden (Kanchi Paramacharya stayed in Tadipatri) Vasavi Temple, Brahmana Samithi Bhavan and other places at Tadipatri and reached Ananthapur at 9:45 PM.
His Holiness was received by the people of Anantapur and taken in procession from Gandhi Bazaar till College grounds led by Veda Parayanam, Nadaswara, Elephant, folk artists and devotees. His Holiness was given Swagatha Patrika at the grounds where His Holiness delivered Anugraha Bhashanam.
Touching on a range of topics about Hindu Dharma & social matters faced by Hindu Samaj, His Holiness spoke about inculcating
*Dharma Parignanam*-
Knowing about our Dharma
*Dharma Acharanam*-
Practising Dharma
*Dharma Prachara* - Propogating Dharma &
*Dharma Jagruti* -
Being aware & vigilant.
His Holiness blessed the assembled crowd to perform Dharmic deeds and concluded his speech.
His Holiness arrived at Srimatam camp at Abhaya Anjaneya Swami temple at 11:45 PM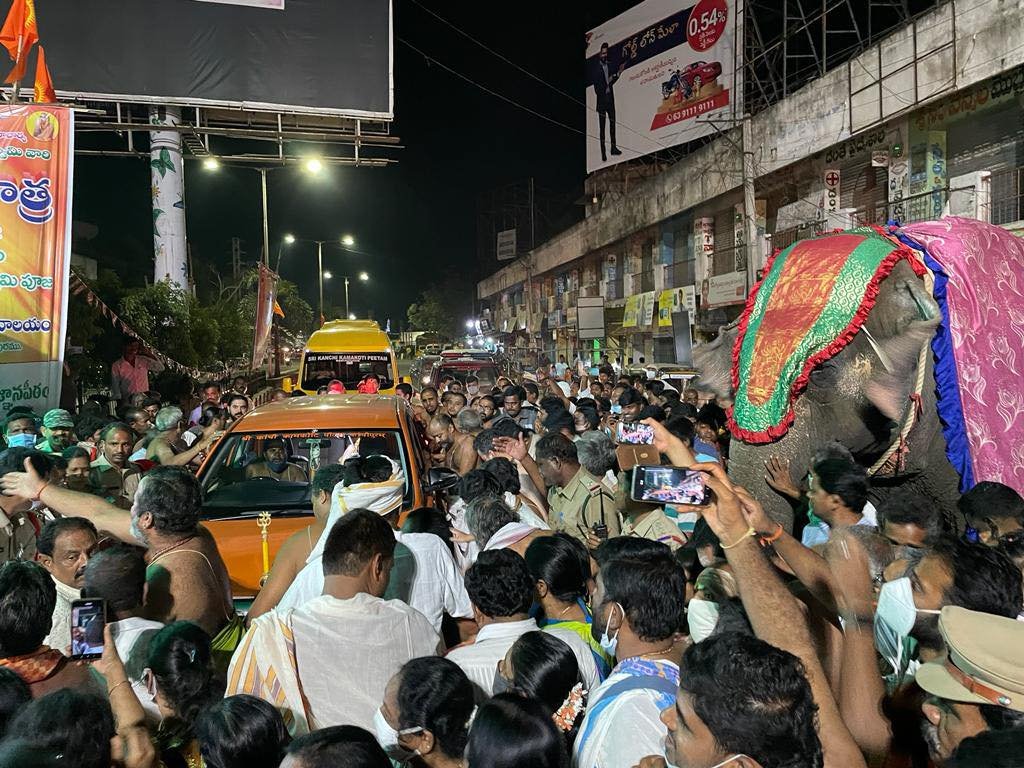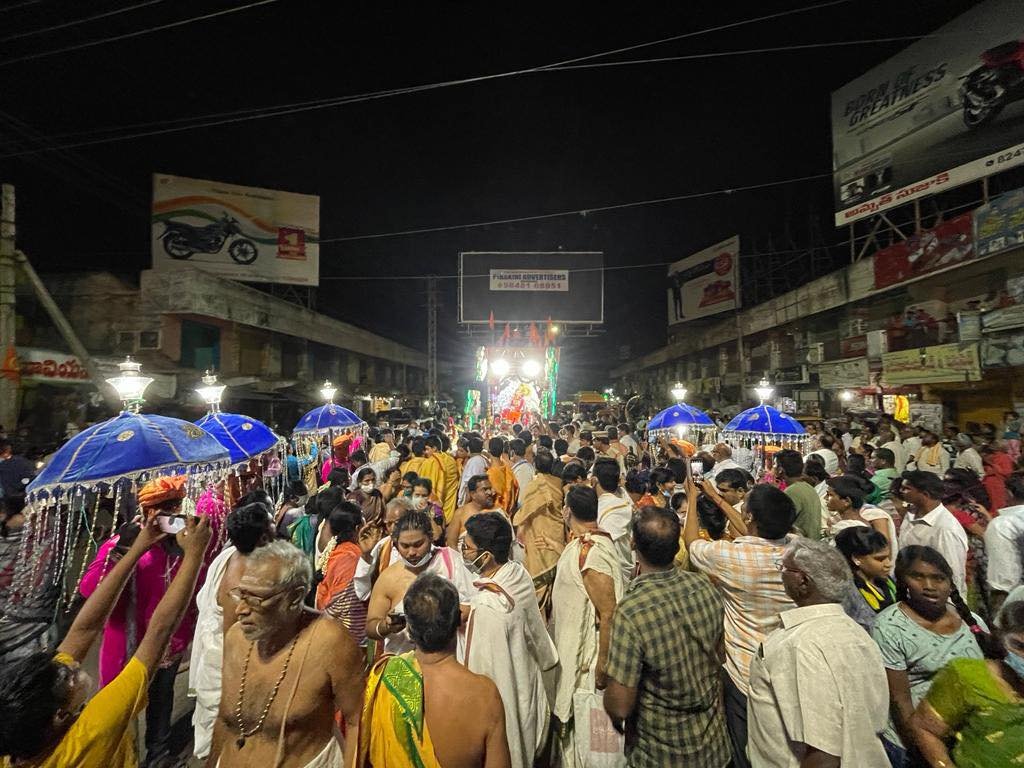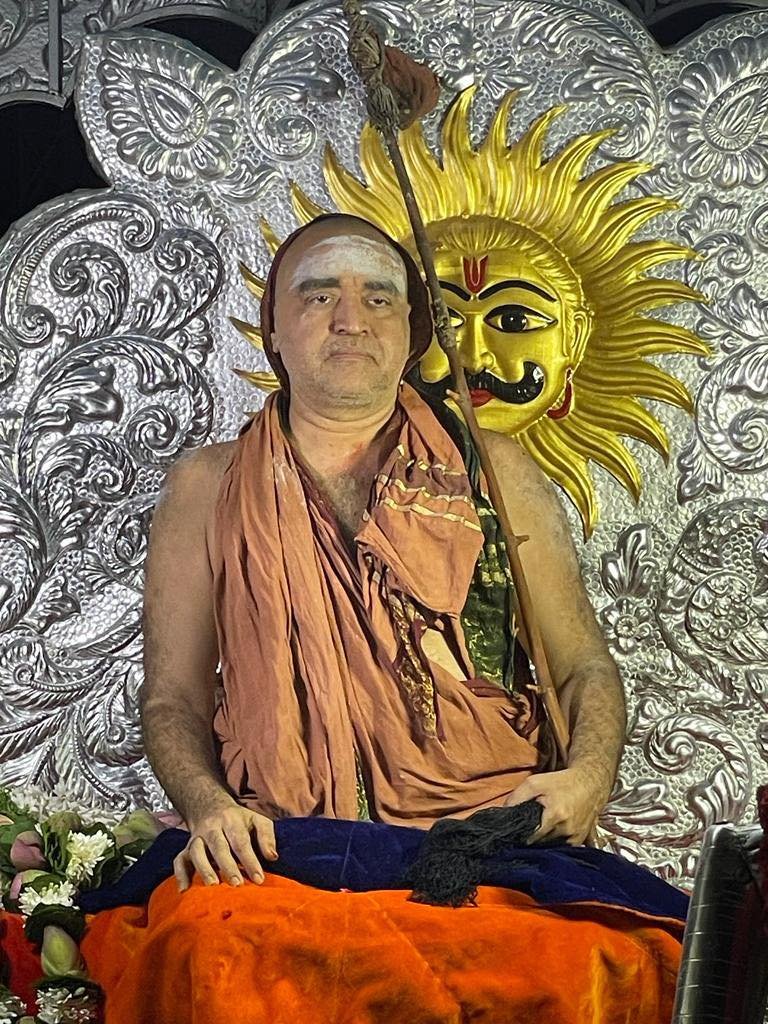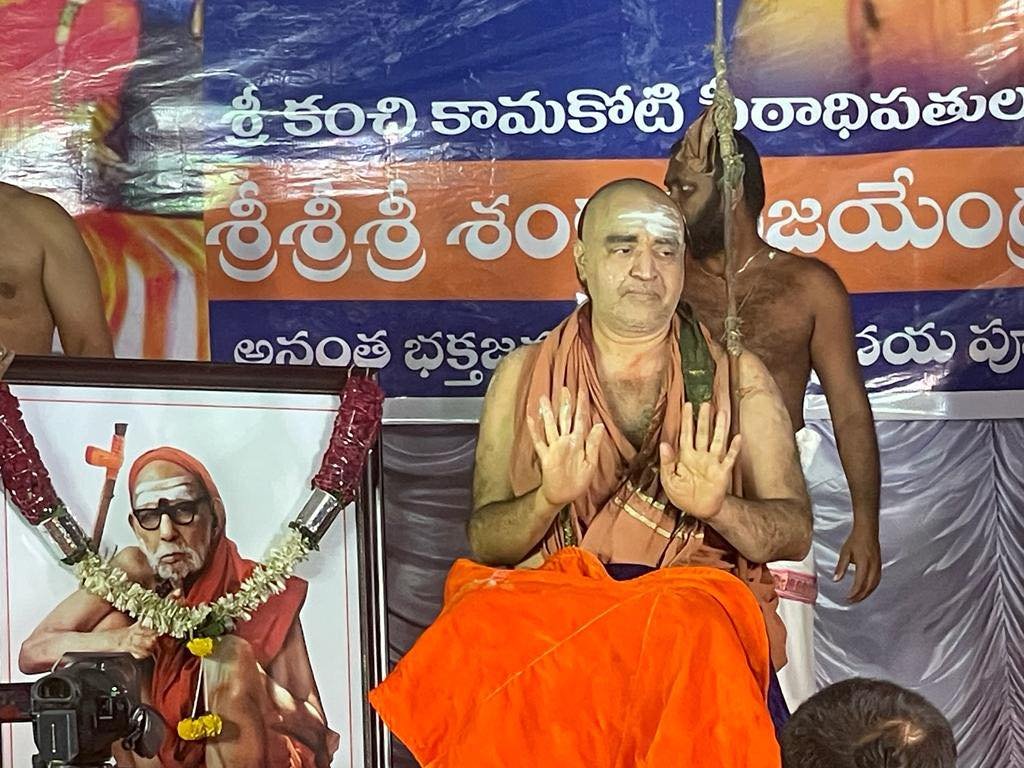 ---