Vijaya Yatra - programmes in Mukkamala and arrival at Draksharamam - Report

10-11-2022

Visits & prog in Mukkamala and arrival at Draksharamam
9th & 10th November, 2022
His Holiness during camp at Mukkamala visited the century old house where Brahma Saptaham was held in 1937. It was a memorable moment for the people of the house and Mukkamala villagers.
His Holiness visited the Shivalayam and a Nagabharanam in silver was adorned to Shivalingam.
The Purohitha Sabha members conducted a special programme at Srimatam camp and paid respects to His Holiness.
A special concert was performed by Sri Kumaresh & Smt Jayanthi Kumaresh on the Godavari Canal at Mukkamala in the benign presence of His Holiness.
His Holiness started from Mukkamala on 10/11 to reach Draksharamam that night enroute Yanam where Purnakumbham was given by devotees led by MLA of the place.
A grand welcome was given to His Holiness at Draksharamam. On reaching,His Holiness performed Puja at Bhimeshwara Swamy temple.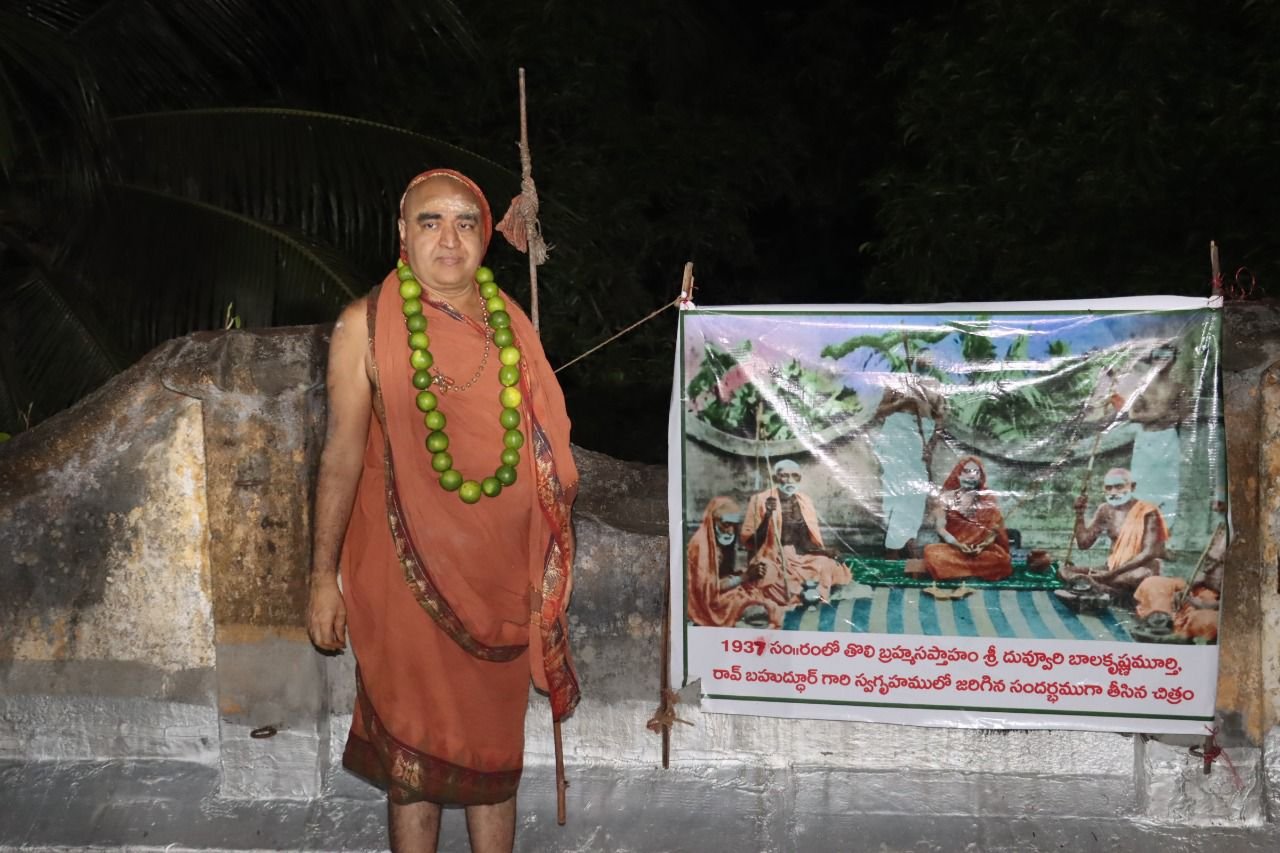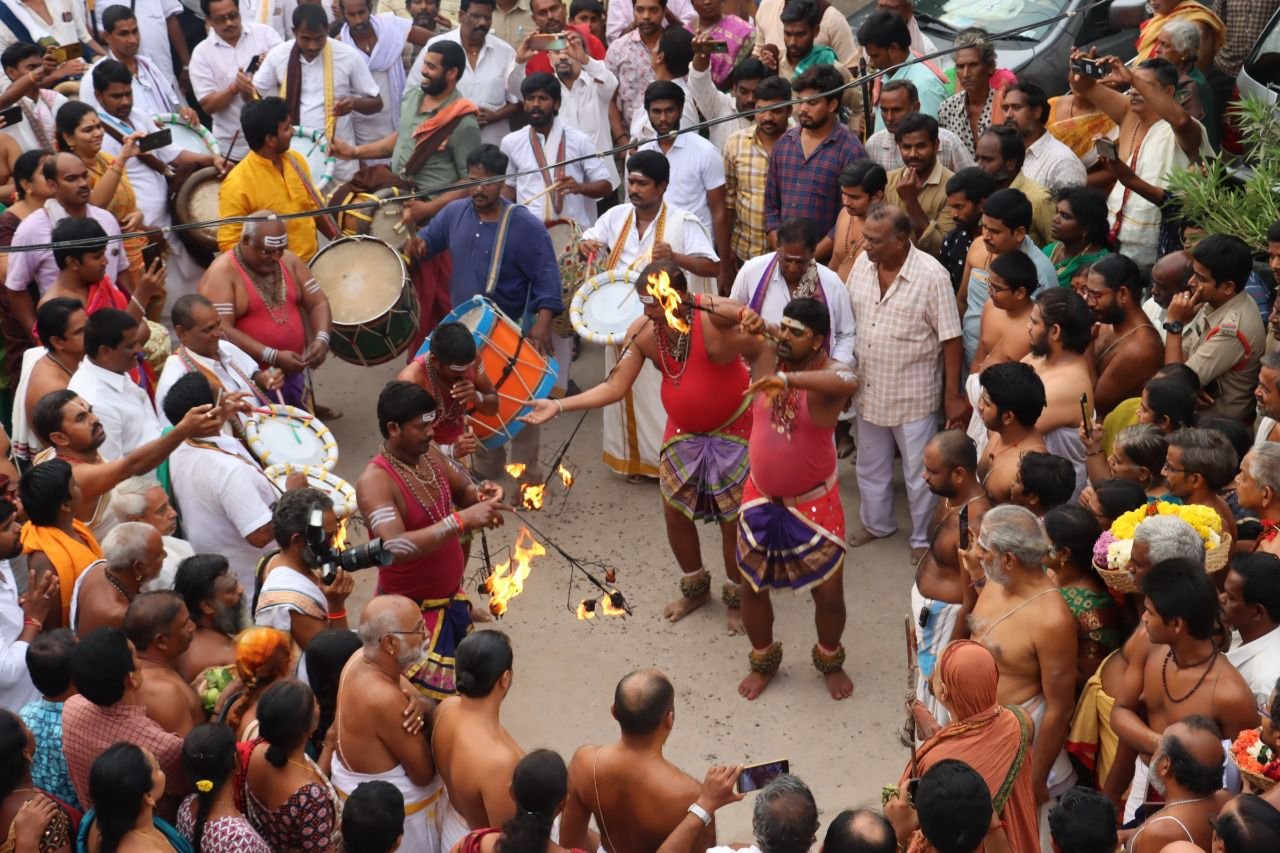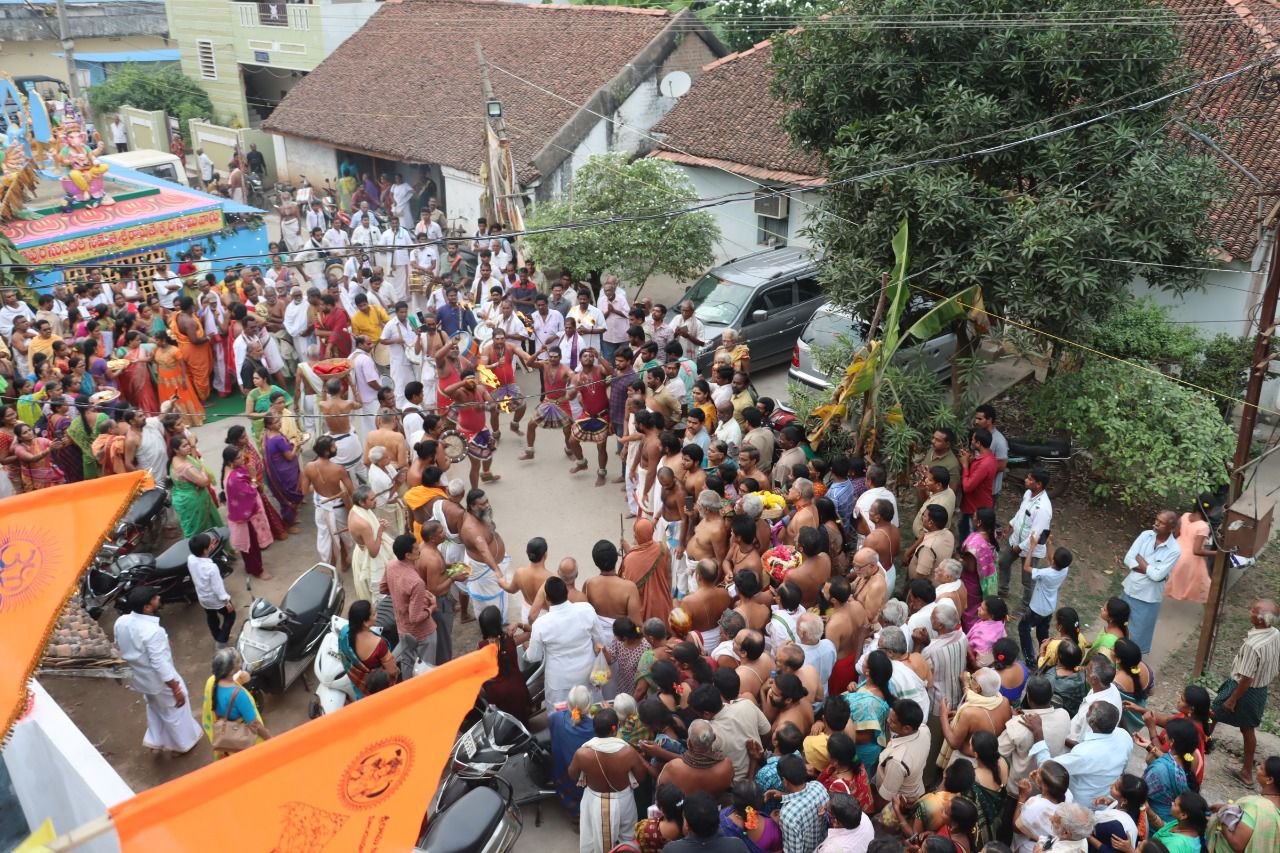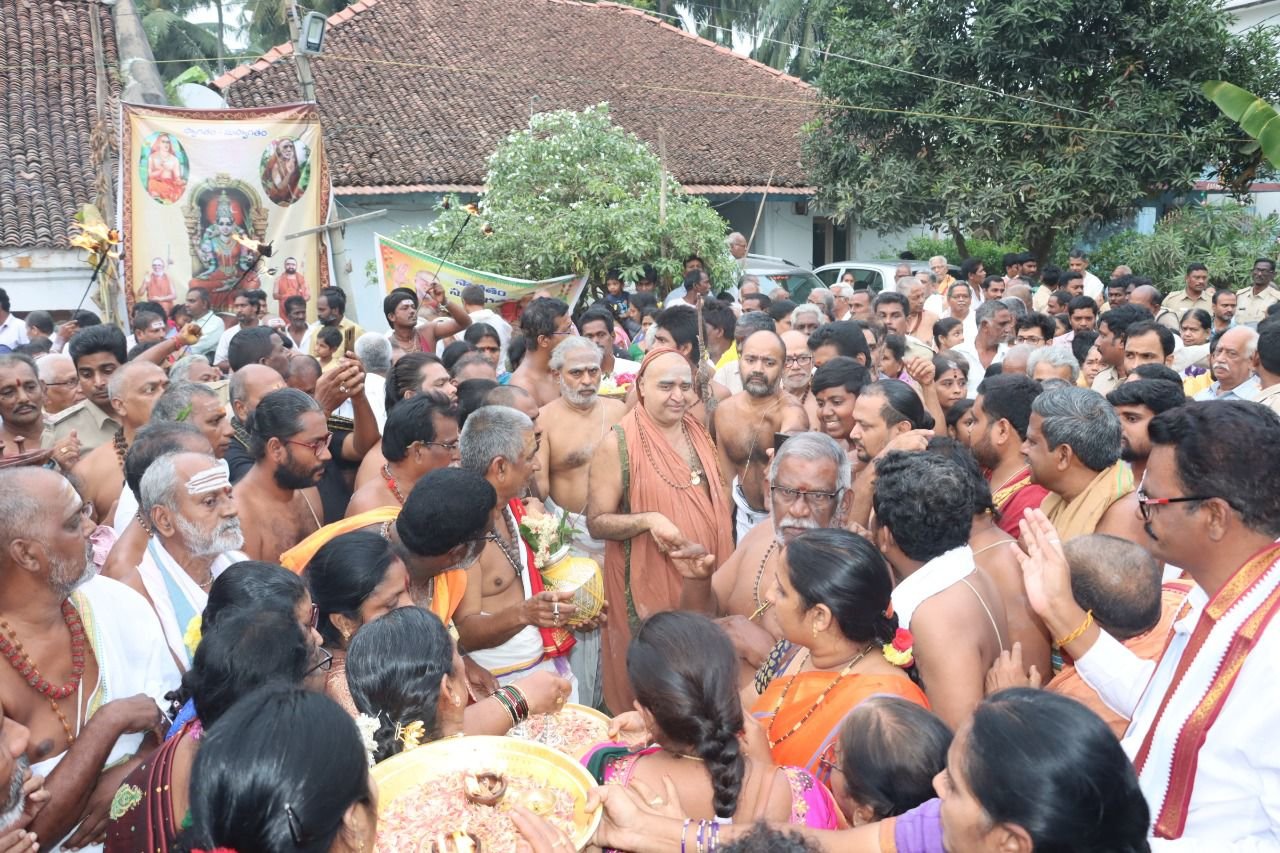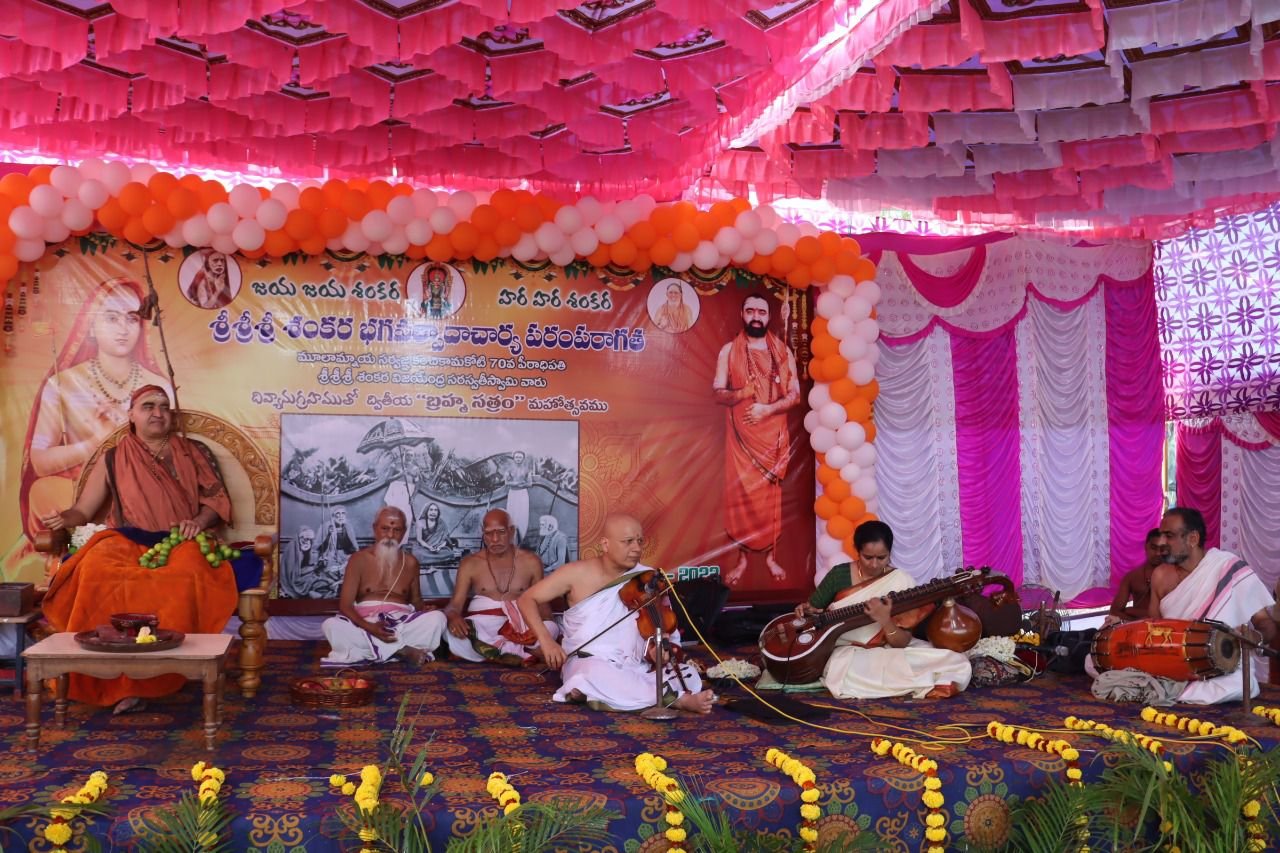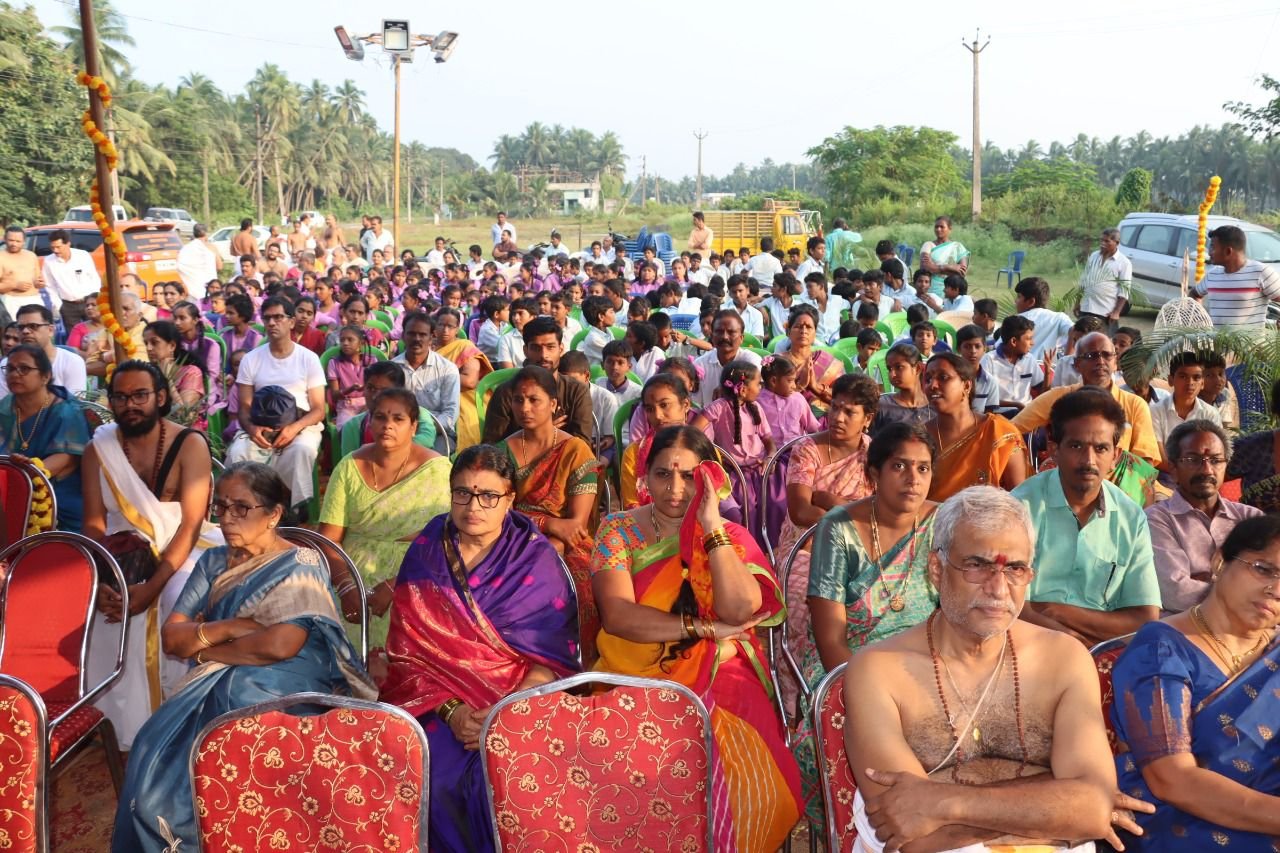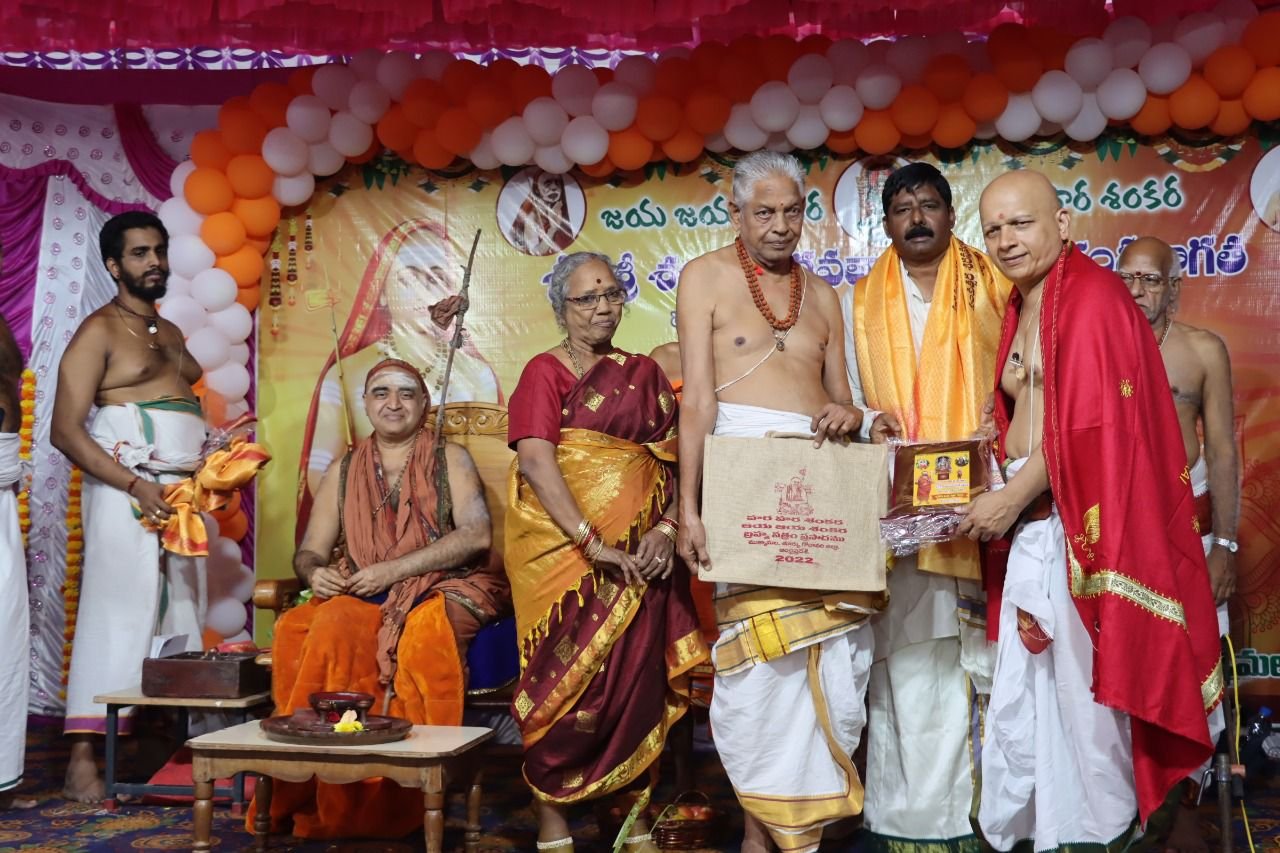 ---