Vijaya Yatra - Shrimatam Camp at Draksharamam - Report

17-11-2022

Camp at Draksharamam
10/11/2022 to 17/11/2022
Draksharamam is one among the Pancharama Kshetrams in East Godavari District, Andhra Pradesh. Sri Bhimeshwara Swamy is a 13 feet Shivalinga and Manikyamba is the consort of the Lord. The temple which is the nucleus of Draksharamam village, is very ancient and in worship for several thousand years. Currently the temple is under the protection of Archeology Department.
Sri Kanchi Mahaswamy had visited the Kshetra in 1937 and again in 1967/68 along with Pujya Sri Jayendra Saraswathi Shankaracharya Swamigal.
His Holiness arrived here on 10th night and left for Iragavaram on 17th night. The camp was in a Veda Pathashala run by local family which has hosted Kanchi Acharyas previously. It was a week of divine festival at Drakasharamam during the entire week. Thousands of devotees had darshan of Trikala Sri Chandramouleeshwara Swamy Puja and His Holiness. Annadanam was performed to all devotees.
Karthika Somavara Pujas were held at Sri Bhimeshwara Swamy shrine by His Holiness after completing the Pujas at Srimatam. Special Dravyas were used for Abhishekam. Vibhuti Abhishekam was performed while chanting Tryambaka Mantra for welfare of one & all.
On Tuesday, His Holiness visited Vijayadurga temple at Vedurupaka village and Agastheeswara Swamy temple at Ramachandrapuram town. His Holiness also visited Sri Jayendra Saraswathi Swamy School and upcoming Tyagaraja Sabha premises at Ramachandrapuram.
On Wednesday (Budhashtami), His Holiness performed special Pujas at Manikyamba Sannidhi. Trishati, Lalitha Sahasranama, Devi Khadgamala, Lakshmi Ashtottara & Lalitha Ashtottara Pujas were performed on that day. Vishesha Pushpabhishekam was done at Bhimeshwara Swamy and then Harathi was performed at Kala Bhairava Sannidhi. Earlier on that day, A Vaidika Purohita Sabha was held in the divine presence of His Holiness and special Sanmanam was held.
On the penultimate day after Trikala Puja His Holiness gave Teertha Prasadam to devotees for more than two hours. Devotees then performed Pushpabhishekam to His Holiness. After couple of visits, His Holiness visited Grama Devatha- Gokulamma temple and then started for Iragavaram (west Godavari district) which is about 50kms and reached at 9:30 PM. Taking His Holiness through the village Veethis, the entourage reached Sri Chandrasekharendra Saraswathi Veda Pathashala where a Swagatha Sabha was held.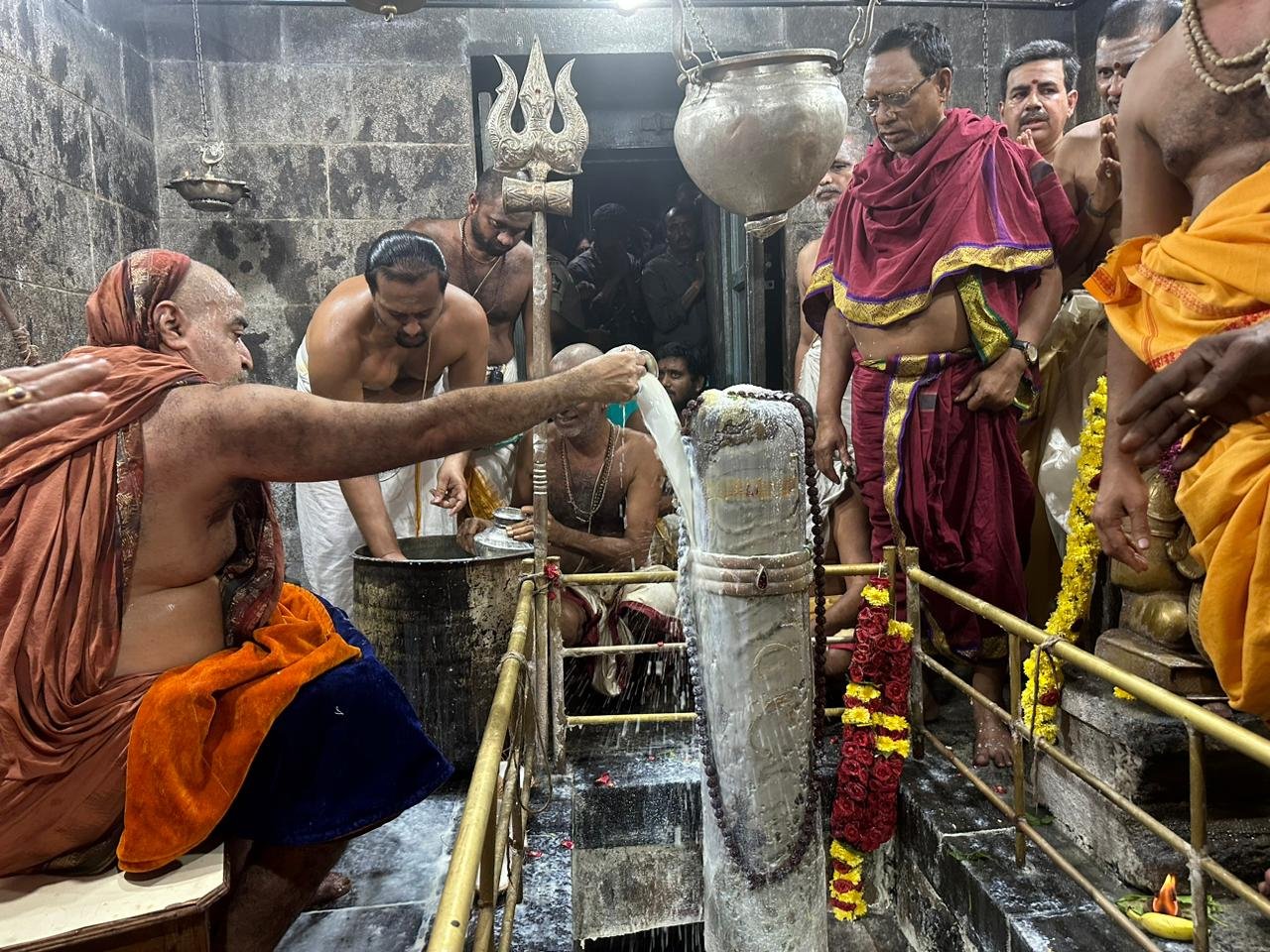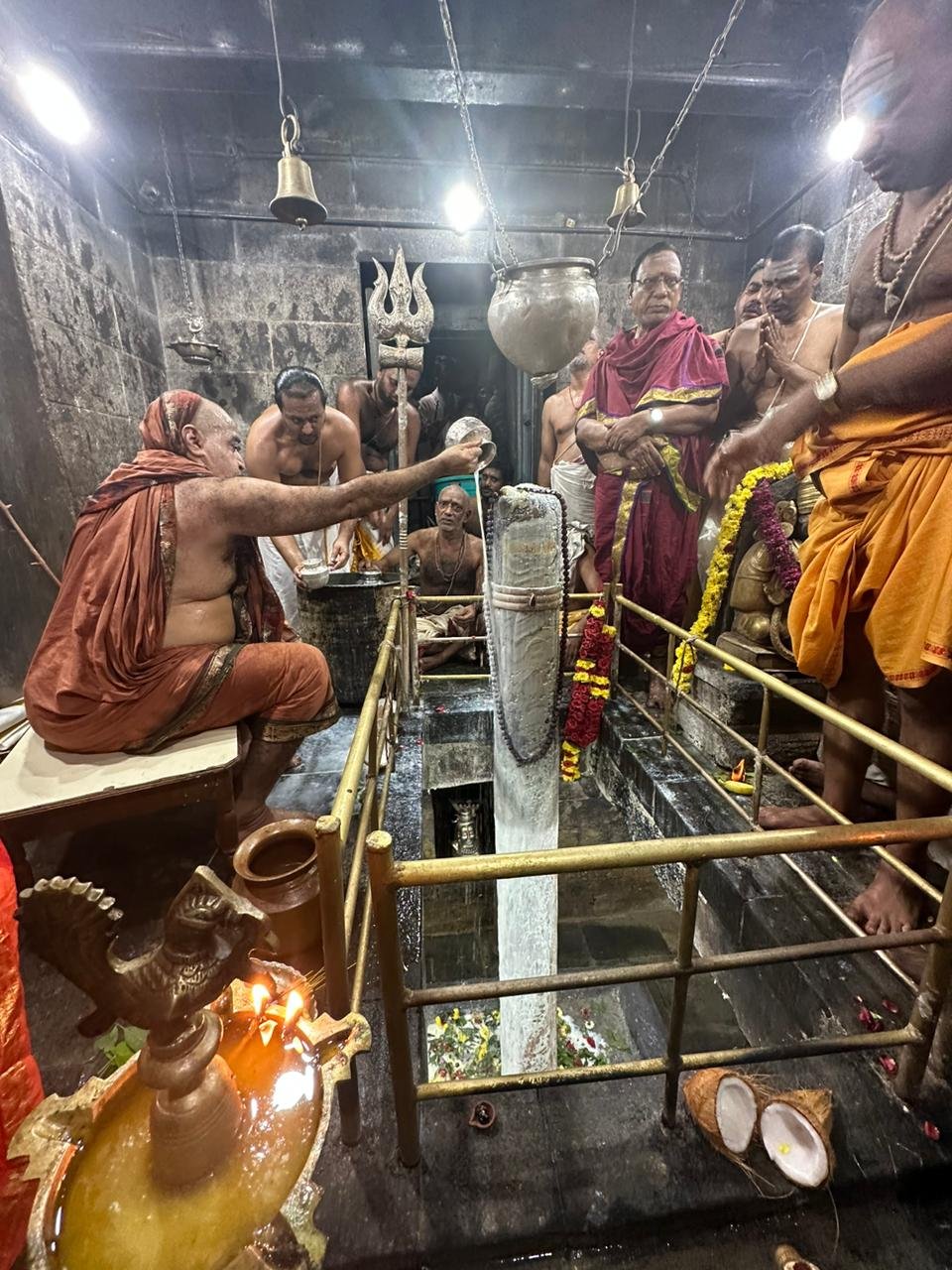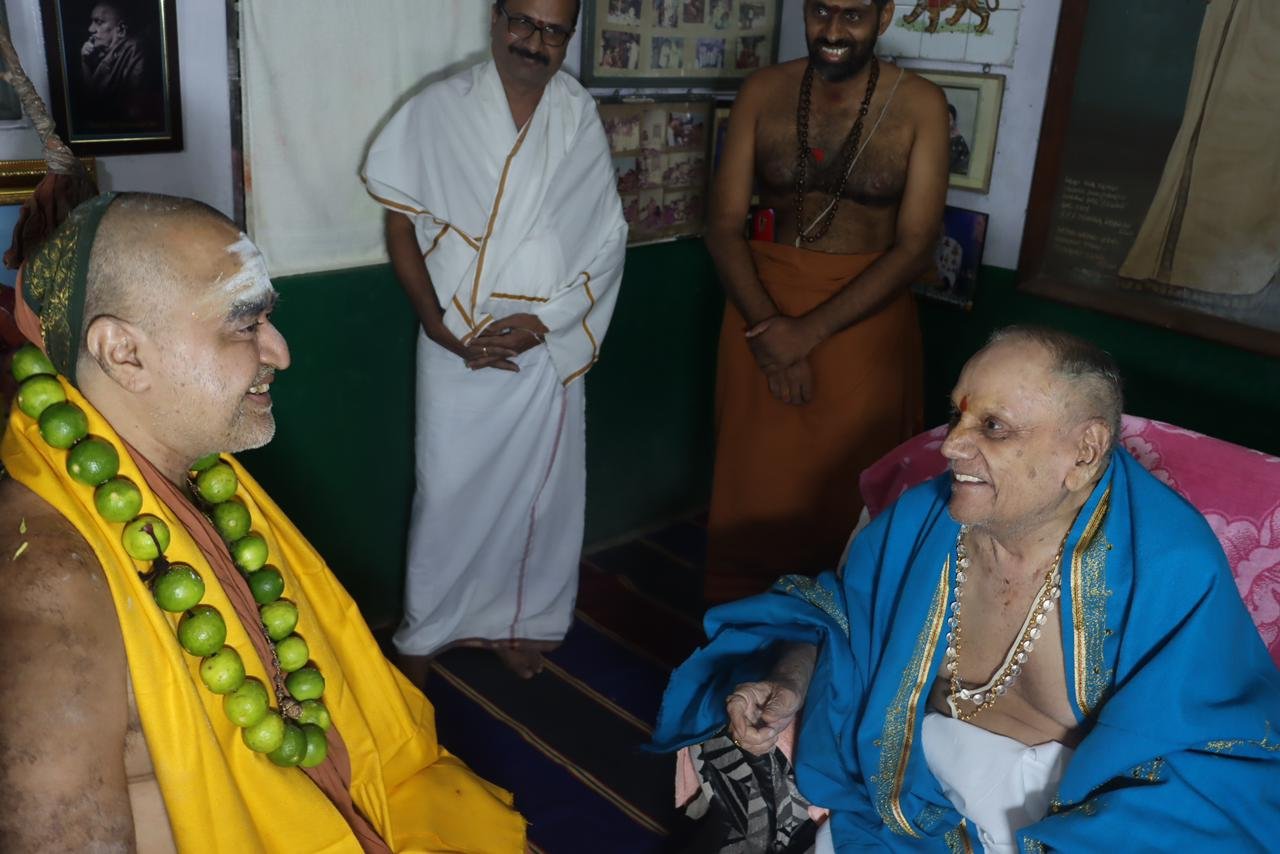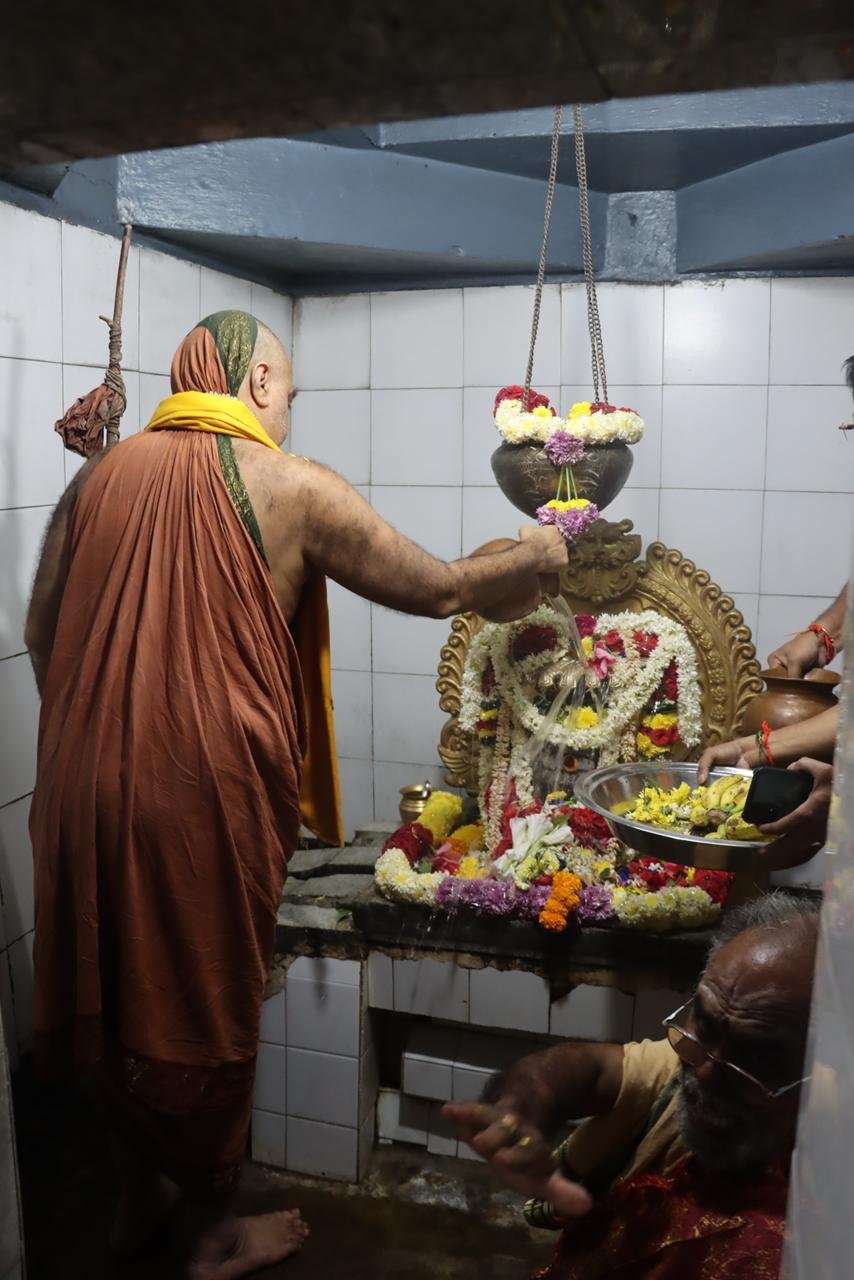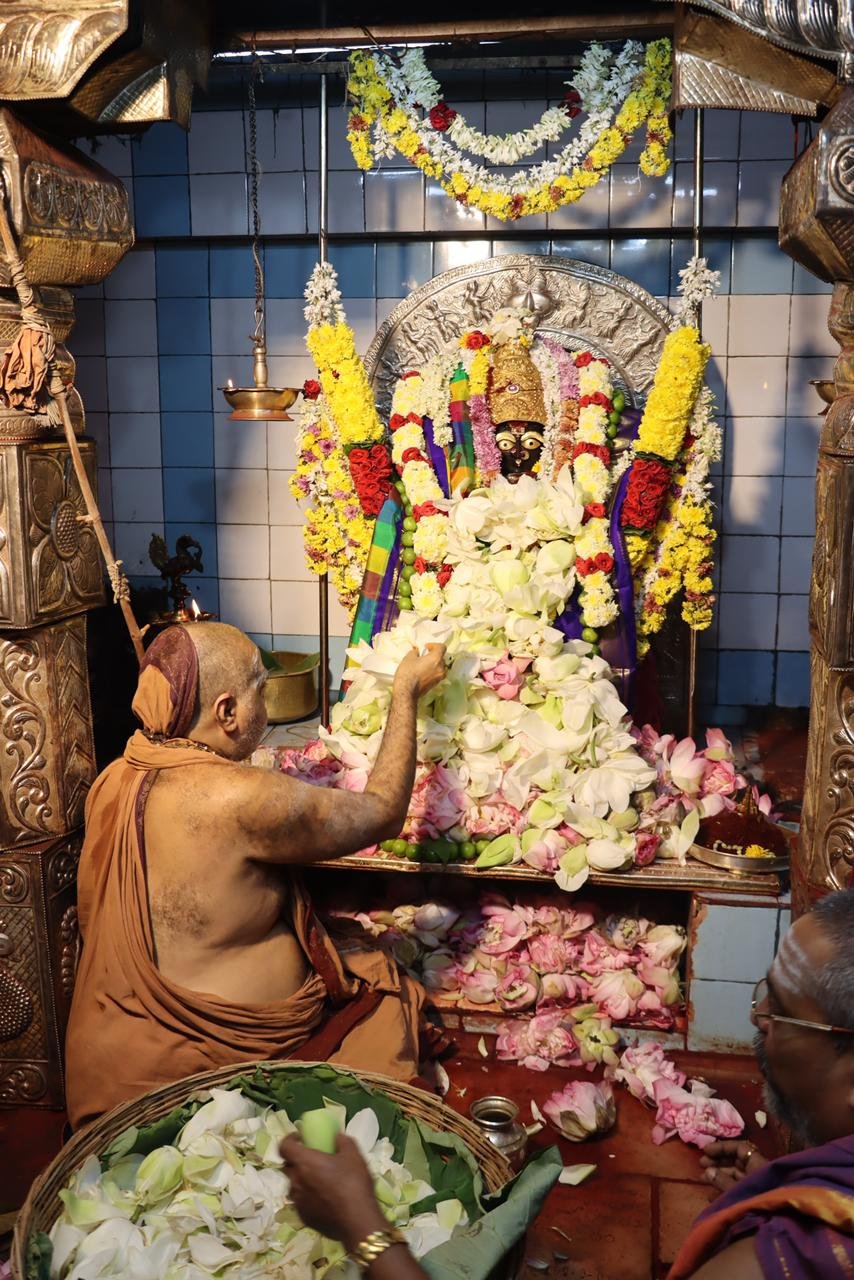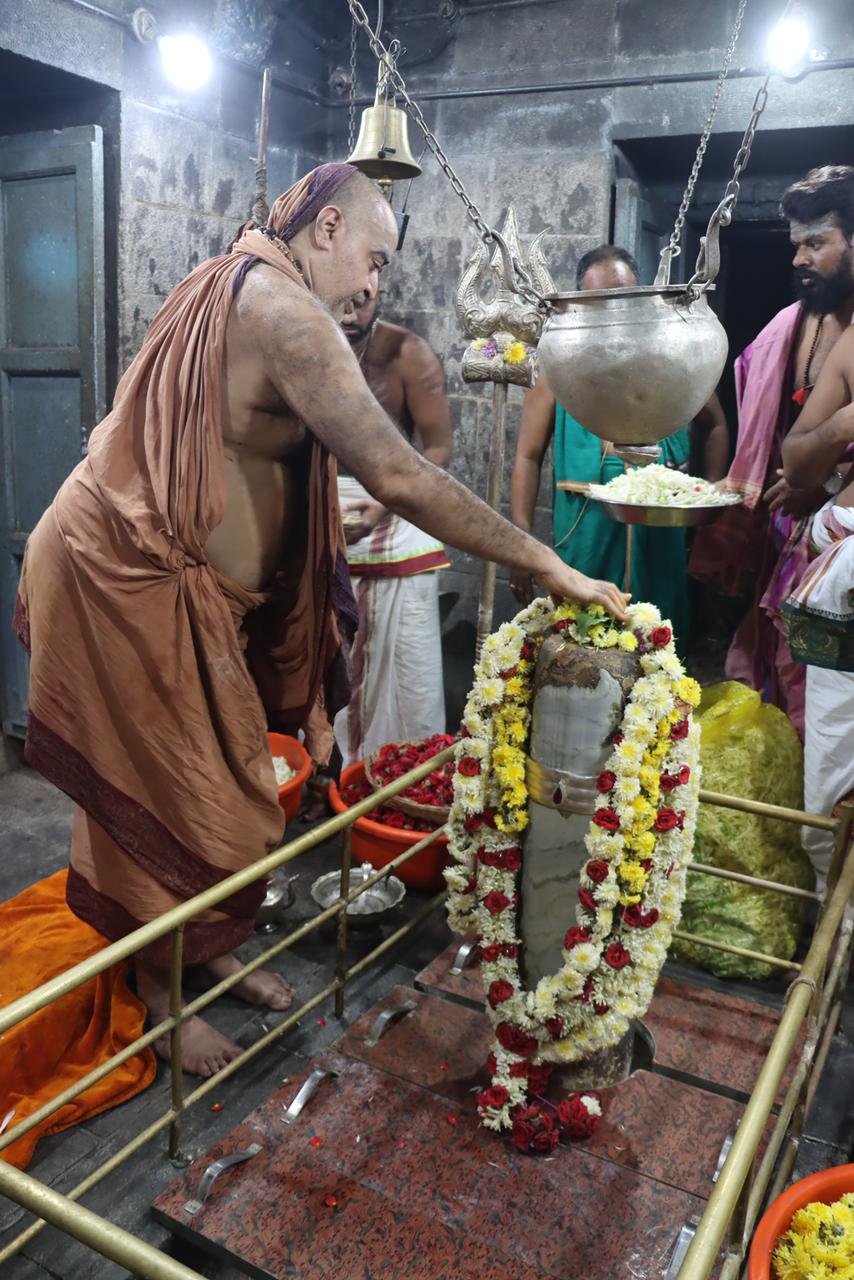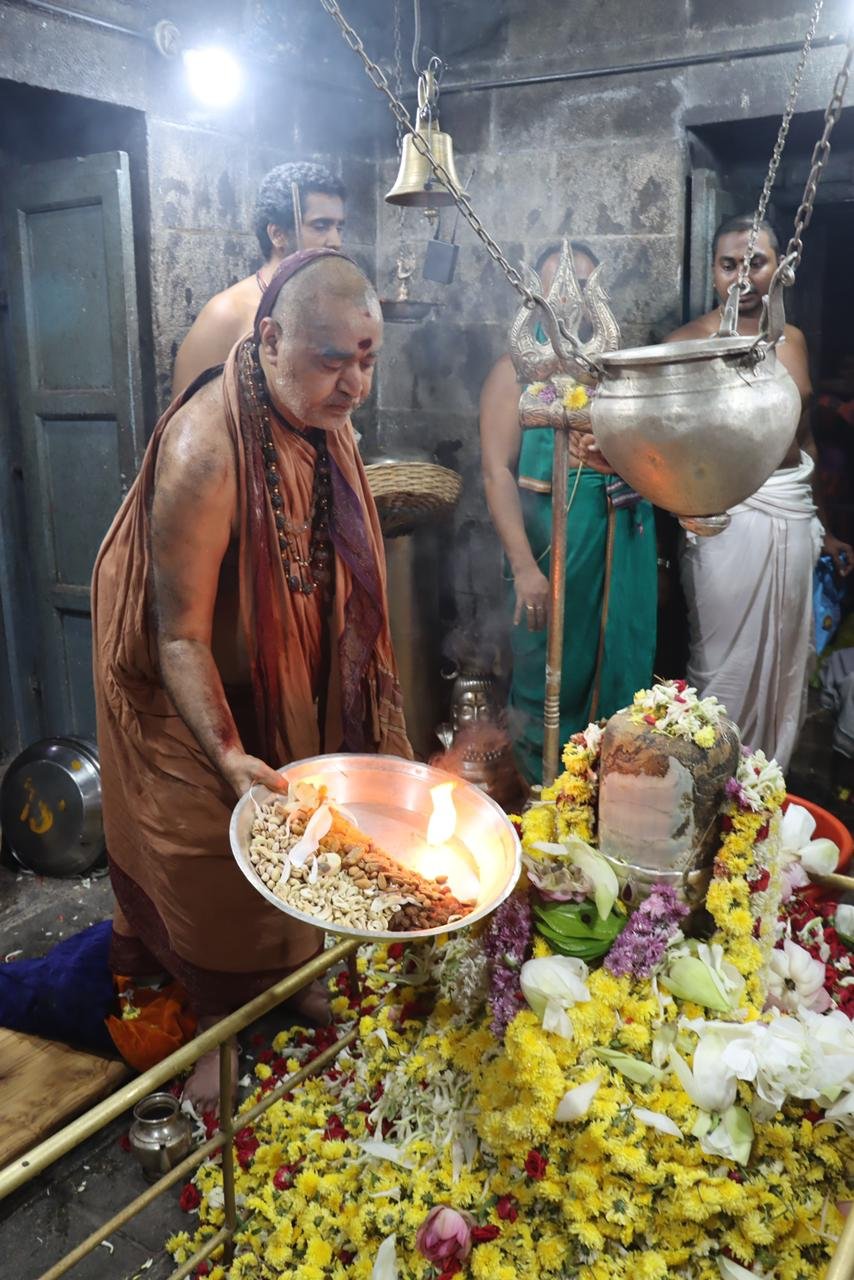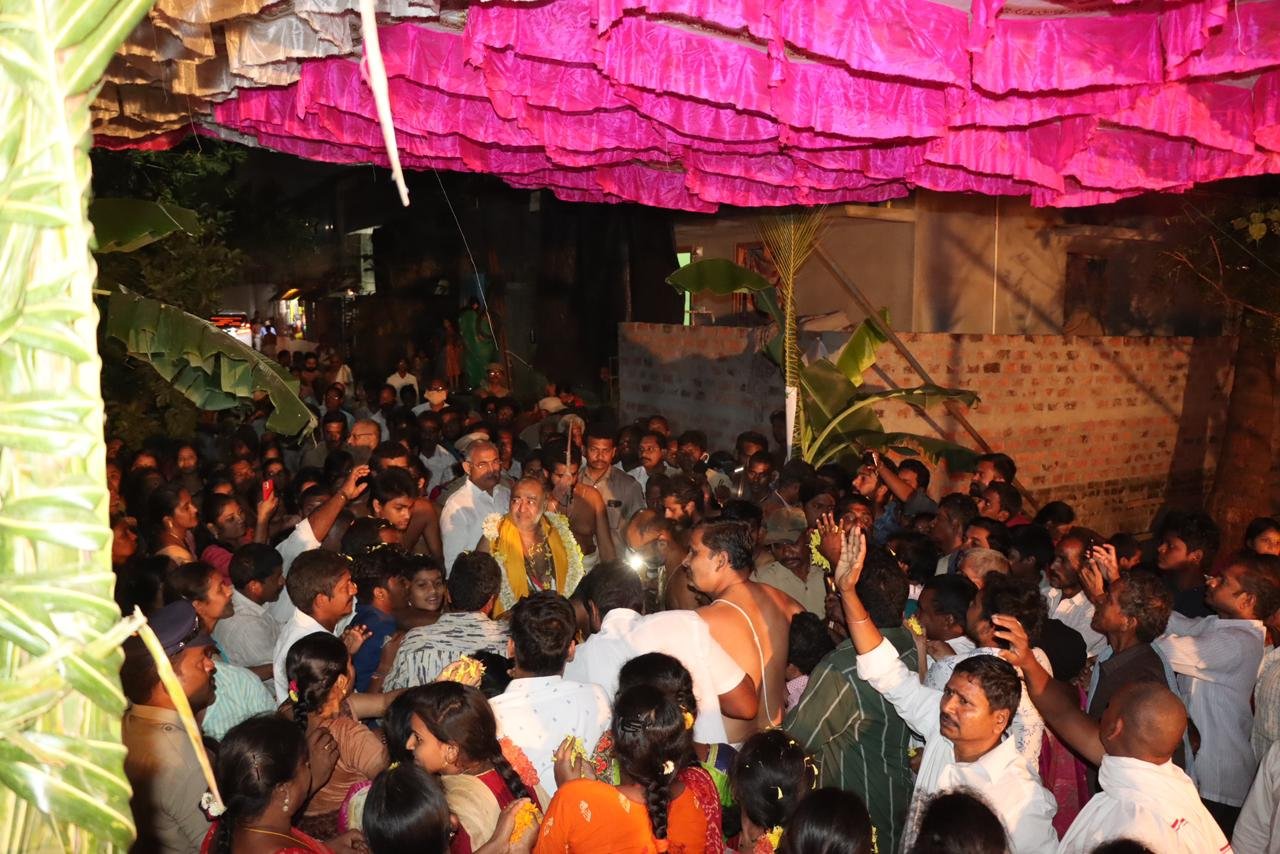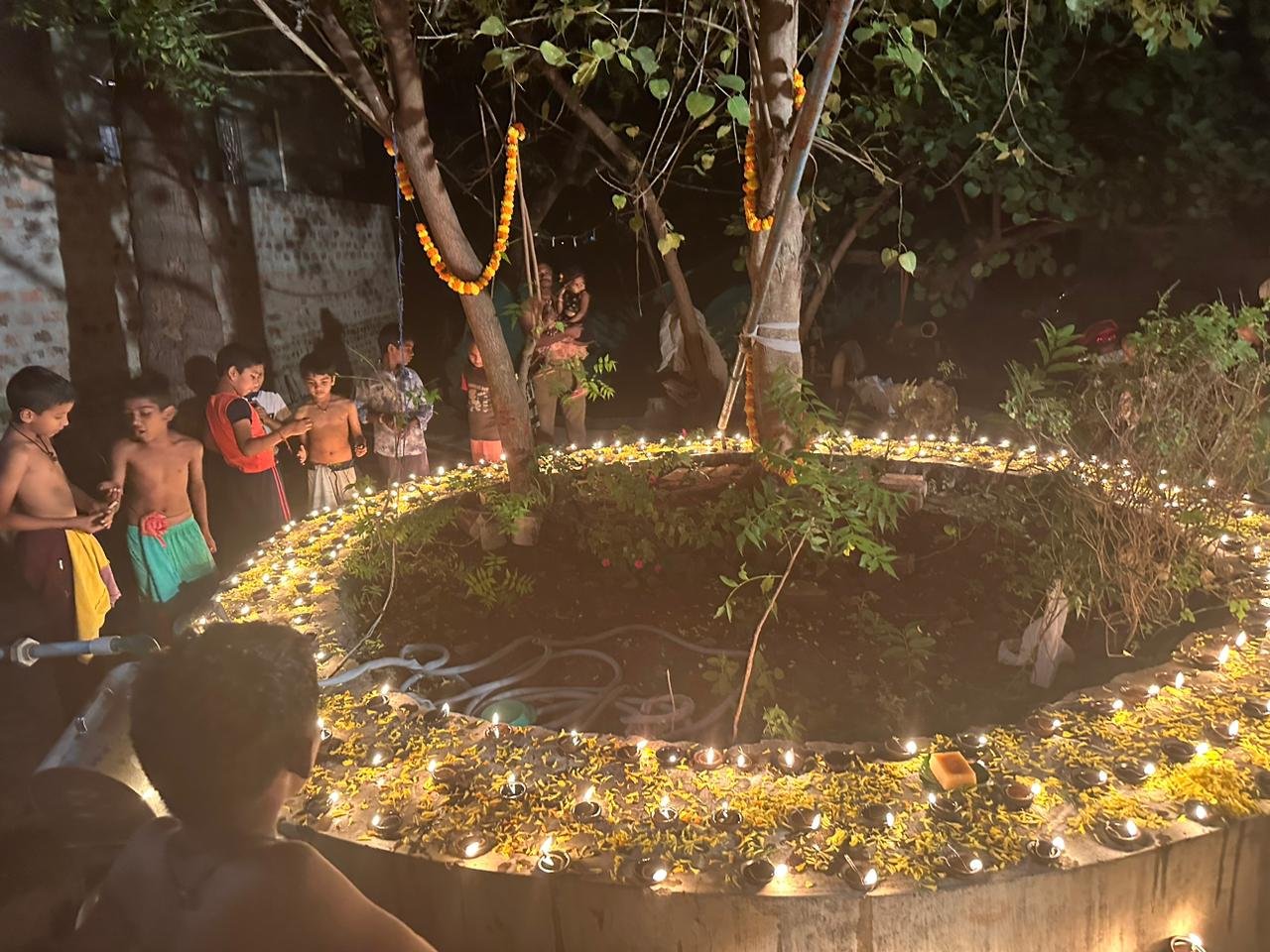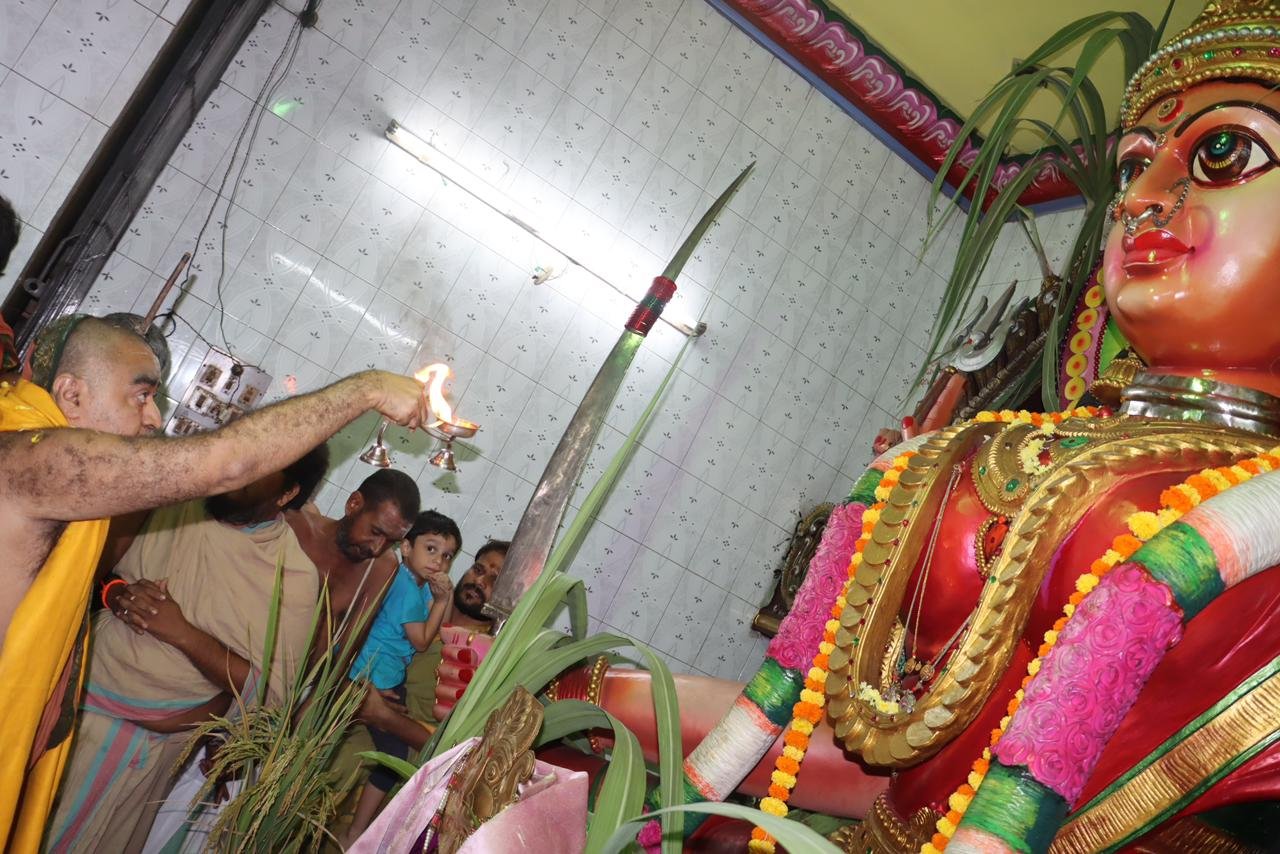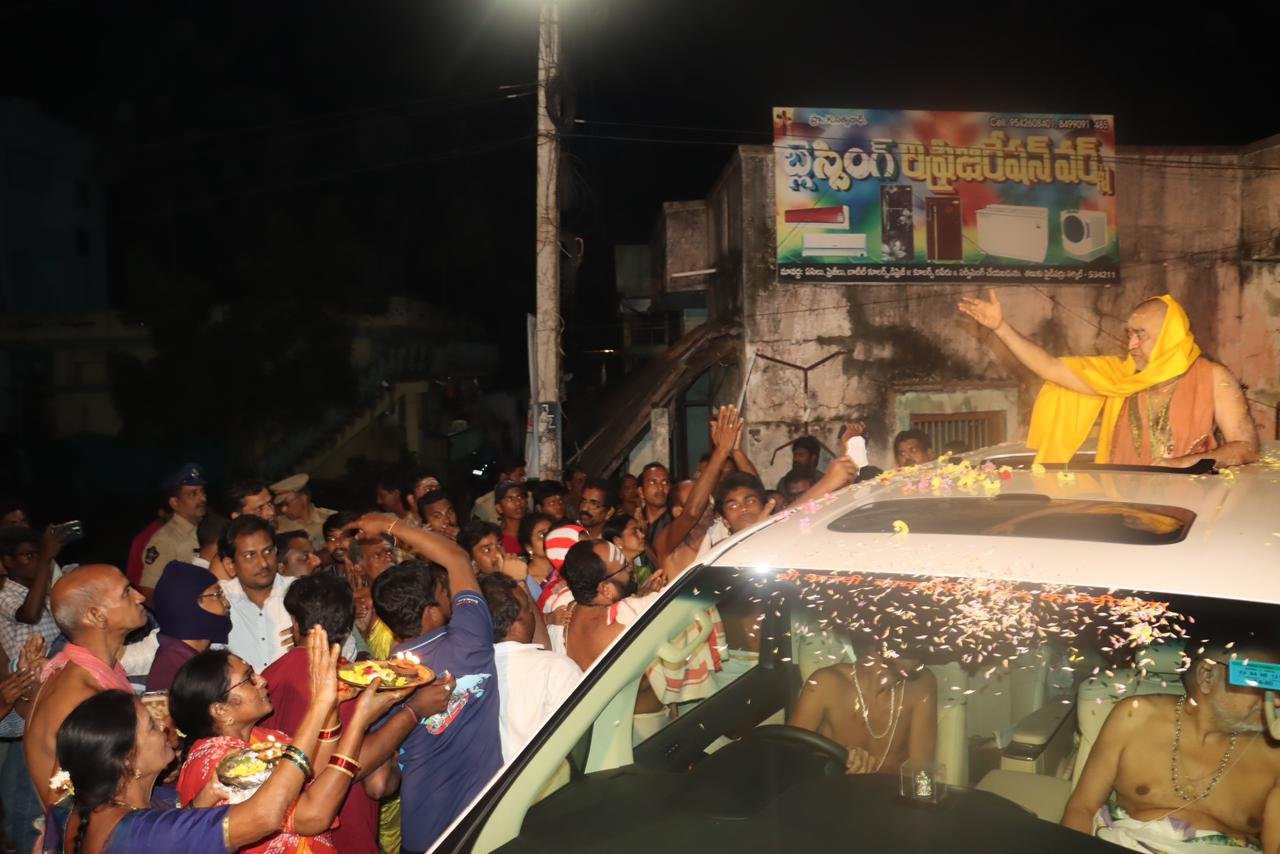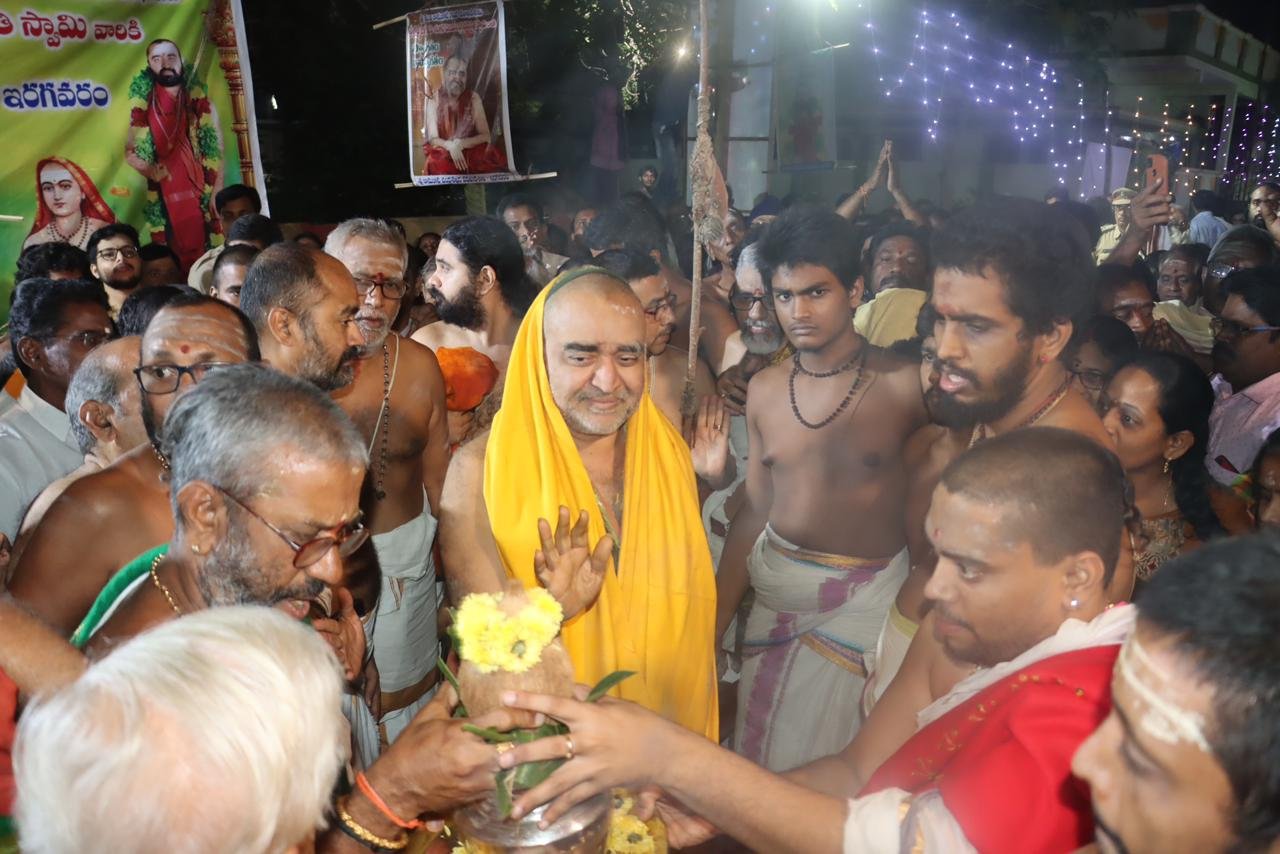 ---