Prime Minister visits Adi Shankara Keerthi Sthamba Mandapam at Kalady

01-09-2022

Prime Minister Sri Narendra Modi visited Sri Adi Shankara Keerthi Sthamba Mandapam at Kalady and offered pada puja at Sri Adi Shankaracharya sannadhi. Honble Prime Minister was received with traditional poornakumba Swagatam.
ABOUT THE KEERTI STHAMBA AT KALADY
With the benign blessings of Their Holinesses Pujyasri Shankaracharya Swamiji, a Keerthi Sthamba Mandapam has been consecrated at Kalady, the birth place of Sri Adi Sankara. The Keerthi Sthambam is an imposing 8-storey structure. A pair of elephant statues stand at the entrance. Inside the Sthambam is the Paduka Mandapam, where the Padukas of Sri Adi Sankara have been consecrated and regular worship is offered. One can climb the spiral staircase inside the mandapam and see the paintings and statues on the walls, depicting important episodes from the life of Sri Adi Sankara. Sankara Jayanthi is celebrated every year on the Vaisaka Shukla Panchami day. In May 2003, special celebrations were held here to mark the 2510th birth anniversary of Adi Sankara, the golden jubilee of Pujyasri Jayendra Saraswathi Shankaracharya Swamiji's Peetarohanam and the silver jubilee celebrations of Adi Sankara Keerthi Sthambam. As part of the celebrations, a procession led by Their Holinesses Pujyasri Jayendra Saraswathi Shankaracharya Swamiji and Pujyasri Sankara Vijayendra Saraswathi Shankaracharya Swamiji was taken out from Angamally to Kalady.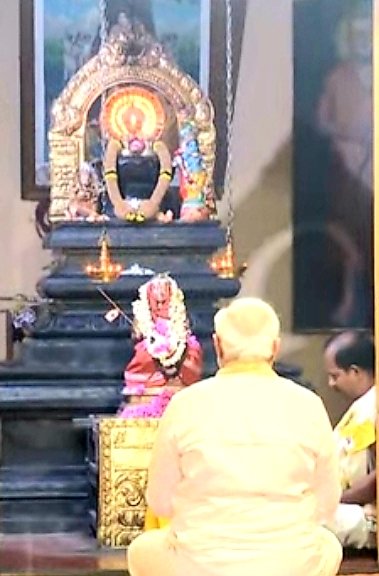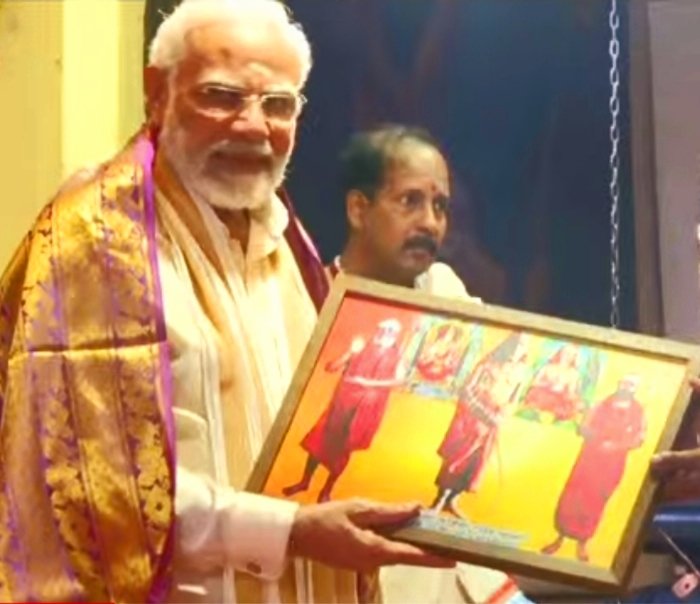 ---